May 10
2023
- Paris
- Awards Ceremony
Forces for Good
This year, we shined a light on the incredibly diverse forces for good tackling complex social and environmental challenges. Join us as we celebrate 32 remarkable impact entrepreneurs from all over the world, and remind each other that sparking change is within everyone's reach.
With only seven years to achieve the global goals, our window of opportunity to build a green, peaceful, prosperous, and equitable world is fast closing.
Who better to meet that challenge than a diverse community of indomitable forces for good?
Impact entrepreneurs have made it their business to solve pressing social and environmental challenges. Sponsors, investors and supporters help turn their vision into reality. Thought leaders and storytellers amplify their voices, and inspire ordinary people to become agents of change.
Our community is living proof that different forces for good can coalesce to create strong impetus for positive impact. But the clock is ticking, and the time has now come to accelerate that promising momentum.
Recent experience has shown us that crisis can have extraordinary convening power, and that, together, we are stronger than the sum of our parts. Individuals, entrepreneurs, public personalities, non-profits, international organizations, and companies large and small: let us join forces, gather strength and speed, and deliver change, for good.
19:00 – 19:02 CEST

Opening Film

19:03 – 19:13 CEST

Opening Remarks | Amal Clooney

19:13 – 19:18 CEST

Welcome Remarks | Cyrille Vigneron

19:19 - 19:37 CEST

Lightning Talks | What's my inner driving force?

Entrepreneurship is rarely the easy way out, and the prospect of tackling global challenges can be daunting. What are the inner driving forces that push impact entrepreneurs to keep going? How can we help agents of change at all levels to identify and nurture their inner driving force? In this segment, eight 2023 fellows will share their "why", or what makes them want to get up each day, and work for their cause.

19:39 – 19:45 CEST

Video | What impact entrepreneurs need from you

Supporting impact entrepreneurs should be everybody's business. This video segment is a call to action from impact entrepreneurs: what do they most urgently need from the ecosystem and society at large? Fellows also demonstrate their own inclination to make the first move, and take active steps to unlock support.

19:45 – 20:00 CEST

Panel | Sustaining effective coalitions of change

By telling the human stories behind the data, Nadine Labaki's boundary-pushing films have ignited tangible change on the ground. The Women's Pavilion, a partnership between the World Expo and Cartier, also leverages art to explore the contributions that women have made throughout history. In this session, speakers explore the power of artists to humanize important issues, touch people's hearts and move people to action.

20:01– 20:19 CEST

Lightning Talks | We joined forces–and it worked!

Tackling largescale, complex challenges requires innovative thinking, team spirit, and an openness to collaboration. In this segment, eight fellows tell us about an unconventional or innovative collaboration that helped them share knowledge, maximize their reach, and deliver concrete results.

20:19 – 20:34 CEST

Fireside Chat | Harnessing global influence to inspire change

Artists and business leaders often have considerable influence among their communities. In this session, speakers discuss how existing communities can be leveraged responsibly, to amplify a global movement, and inspire everyone to become an agent of change.

20:54 – 21:00 CEST

Artistic Performance | Sadeck Berrabah

21:03 – 21:20 CEST

Awards Reveal

Revealing the first-place, second-place, and third-place awards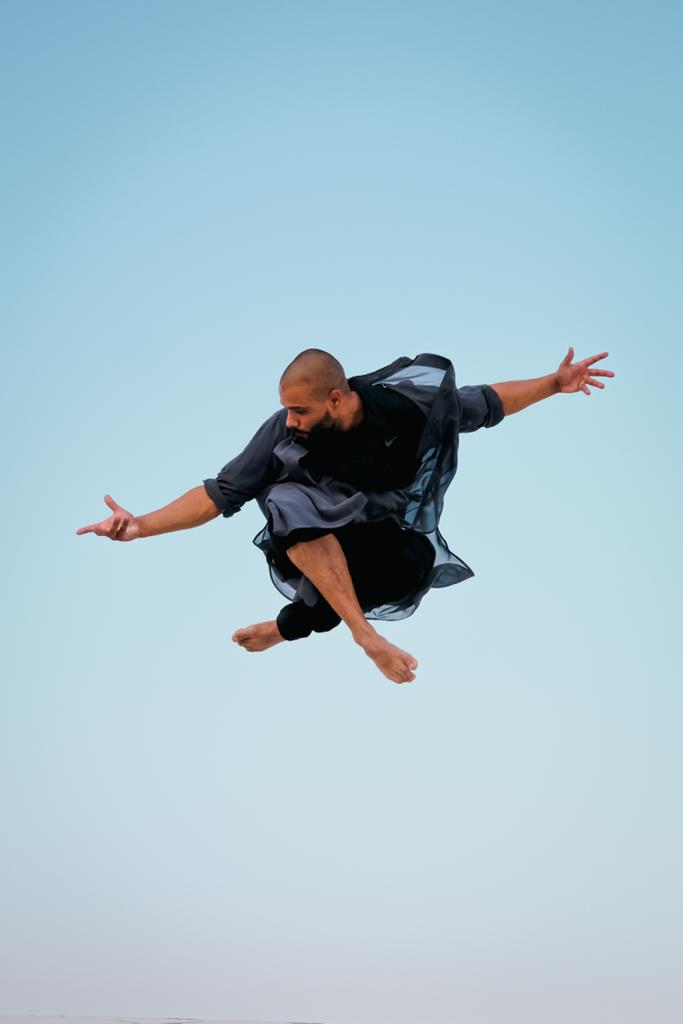 Choreographer and Creator of Emotions
Sadeck Berrabah
Multi-talented dancer, choreographer, and designer, Sadeck Berrabah, known as Sadeck Waff, is an artist that brings a new vision of dance in relation to the geometry of the body. Choreographer and dancer with the group "Géométrie Variable" created in 2017, Sadeck has distinguished himself through his creativity and ingenuity. He started his career by specializing in the popping and locking dance styles, and then brought his own touch of originality by introducing tutting. Today, this style is a recognizable signature for this perfectionist-of-movement who intervenes and collaborates with international artists, brands, and large institutions. Winner of several dance battles around the world (in France, China, Germany, and Russia among others), Sadeck now acts as a judge in various dance competitions. In addition, he continues to teach and transmit his art during workshops open to everyone.
FIRST-PLACE AWARDEES
Discover the first-place awardees across all our award categories.
SECOND-PLACE AWARDEES
Discover the second-place awardees across all our award categories.
THIRD-PLACE AWARDEES
Discover the third-place awardees across all our award categories.