10 facts about social entrepreneurship everyone should know
2017 fellow Marina Ross shares her takeaways from the INSEAD Social Entrepreneurship Program.
By Marina Ross – CEO, Nanobarrier | 2017 Cartier Awards Finalist for Europe
As a founder of a startup, you always face a lot of challenges. Most common among them:
a) I'm busy 24/7, but don't see any results
b) I'm not good enough to be the CEO of my business
c) I have no money to pay my employees or I need to find a way to get more money
Combine these thoughts with sleep deprivation and loneliness and more often than not, you get an entrepreneur who is depressed, stressed and unsure of him/herself.
And if you happen to be a woman living in a developing country, multiply the pressure of these challenges by ten.
Running any for-profit business in such conditions is a true road to hell, let alone a social enterprise.
I recently had the opportunity to attend a social entrepreneurship training program at INSEAD* that put things into perspective for me.
It was unexpected and very encouraging to feel a sense of belonging and to realize that my own struggles were shared by many peers from all over the world. It was uplifting to see that my hypotheses on business strategy were confirmed by people from completely different backgrounds and countries. This gave me more faith in myself and more confidence to pursue things my way.
Below are ten lessons that I carry with me from my week-long training:
1. In social entrepreneurship, impact should come first and profits second
Sometimes it's more financially profitable to sell an exclusive license on your products or services, but in a social enterprise, there must be no such monopoly. Social innovation should be available to as many people as possible and it shouldn't be locked up in the hands of an exclusive distributor.
2. To scale the impact is more important than to scale the organization
When you are thinking of growing your company, start with scaling the social part.
Scaling impact can be done in one of three ways:
a) scaling deep – expanding the number of products or services for the same audience
b) scaling out – launching subsidiaries or franchisees in different geographical locations
c) scaling up – replicating the social innovation across geographies using existing organization
3. Social entrepreneurs comprise only 5% of all the entrepreneurs in the world
A reasonable number taking into account the first part of this article. But it means that what we are doing is quite unique. To put it simply: value yourself and your company!
4. Growth is not the same as scaling
You can grow the number of customers and yet be detrimental – this is not scaling. Scaling is replication of an already profitable and impactful business model.
5. Innovation and scaling shouldn't be done simultaneously
Each of these processes should take all of your time and resources. Only big companies can do this simultaneously, so startups need to do one or the other.
6. Scaling should come in two: an entrepreneur and a manager
Entrepreneurs are visionary, inspiring and creative leaders. They can invent and re-invent the company. However, to grow, a vision is not enough; a down-to-earth, practical manager is needed to implement the vision and complement the visionary.
7. Surprises are the new normal. Resilience is the new skill
You should constantly train your company to be resilient, flexible and adaptable in order to survive.
8. The world right now can be described in four words: Volatility, Uncertainty, Complexity and Ambiguity (old military term VUCA)
Navigating in a VUCA environment is inevitable. You will never be in your comfort zone by running a social enterprise.
9. The principle of the hiding hand: the problem is more complex than any entrepreneur can imagine at the beginning
You can never predict all the risks and potential obstacles when you decide to start your business. It is this principle, along with courage, that gives birth to a social enterprise.
10. Partnership is the new black
Need advertising? There's a partner for that. Need to solve logistics issues? There's a partner for that too. Don't try to vertically integrate everything within your company. Sharing resources is more effective.
My conclusion?
The truth about doing social business is somewhere in the middle: doing charity won't bring any financial profit, but running a pure commercially-oriented business is neither satisfying, nor very-well accepted in today's world.
You need to be very creative to combine impact and profit. Find your place on this scale and keep rocking!
* As a 2017 Finalist for the Cartier Women's Initiative Awards, part of the winning package was the opportunity to participate in INSEAD's social entrepreneurship program.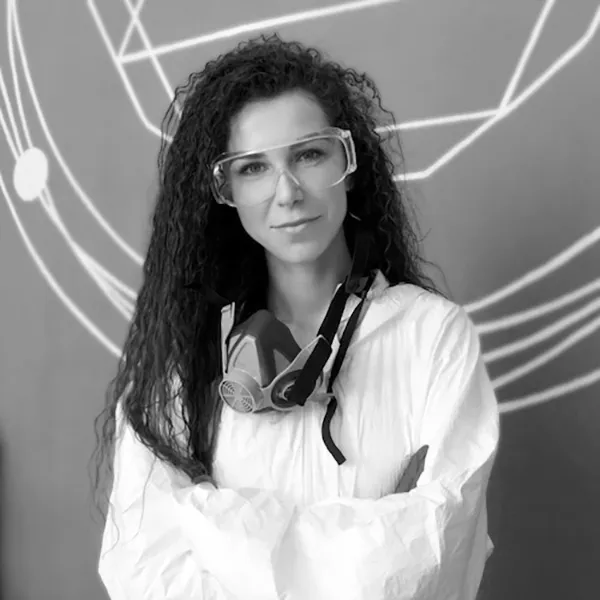 ABOUT THE AUTHOR :
MARINA ROSS
Marina is the founder and CEO of Nanobarrier – a company that is developing innovative technologies in the area of nano-coatings for textiles (retail brand Hydrop). She is the winner of the Forbes Startup Competition in 2015, a TEDx speaker and a representative of young Russian leaders at the World Economic Forum in 2014 and 2016 and a Cartier Women's Initiative Awards finalist in 2017. Follow her on LinkedIn, Facebook and on her personal website.