Avoid growth at all cost in emerging markets
In Africa, founders and investors should confront their biases on the growth-at-all-cost stories that promise strong revenues without a key focus on costs and business models.
By Audrey Cheng, Founder & CEO of Moringa School and 2018 CWI fellow
On September 24, WeWork CEO and co-founder Adam Neumann was forced to step down after the company's valuation dropped at least $30 billion in a few days. A week later, WeWork officially pulled its IPO. The WeWork news and lessons learned will cascade to the rest of the global startup world, which has been influenced by the Silicon Valley-style of investing. In Africa, founders and investors should confront their biases on the growth-at-all-cost stories that promise strong revenues and impact without a key focus on costs and business models.
Great businesses take time to build, and most great businesses are not built overnight, or even within 3-5 years. In emerging markets, there are simply not enough risk-taking startup buyers to absorb the value of venture capital money that pushes for high growth and returns within 5-7 years. We should aim to build big businesses that can acquire and spin off new businesses, rather than build startups that will exit to traditional businesses or private equity funds. Focusing on building big businesses will also prevent the counterfeit capitalism coined in light of the WeWork news.
Large businesses are fundamental to growing economies. According to John Anyanwu, formerly at the African Development Bank, there are a number of key factors that positively contribute to economic development, including domestic investment, net Official Development Aid inflows, education, government effectiveness, urban population, and metal prices. In the first factor - domestic investment - it is impossible to scale this without increasing the sheer number of large businesses.
Rather than the growth-at-all-cost story, we should pursue a grow-for-your-stakeholders story. Building big businesses means ambition is important, and it also means founders need to have a healthy mix of optimism balanced with realities on the ground. Rather than focus on telling a big story that will attract investors, we need to focus on our stakeholders over our shareholders. Building a boom or bust business might not have a massive detrimental effect in developed markets, but in emerging markets, large mistakes or the lack of foresight leads to protests, disproportionate loss of wealth and sometimes even riots when each problem that is being solved is critical for the individual.
As Moringa School, a Nairobi-based skills accelerator I founded in 2014, looks to scale across Africa, we've explored various markets to understand the ambitions, motivations and constraints of our students and employers on the ground. This has yielded in a clear realization that while the opportunities are massive and available, employing behavioral science to better understand our stakeholders and ensuring our product is messaged and delivered in a way that meets the needs of our stakeholders is crucial. Similar to WeWork or other companies that scale geographically, there's no such thing as a pure one-size-fits-all product or service while we enter into new markets.
This means focusing on building ambitious businesses that are focused on growth with a clear pathway to become cash-flow positive and sustainable while investing in further growth. This means ensuring that ambition and growth never supercede the responsibility founders have to the quality and experience of a customer with a product and service. This means knowing that great companies, especially in emerging markets take time to build.
As the old adage says, patience is a virtue.
This article was originally published on Forbes.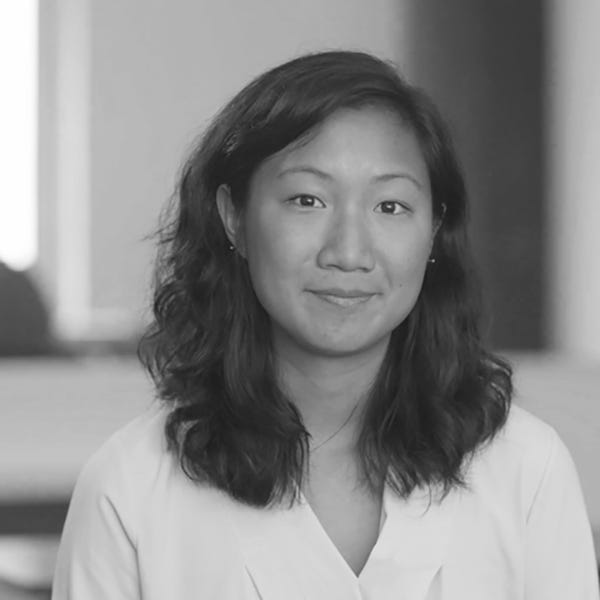 ABOUT THE AUTHOR :
AUDREY CHENG
Audrey is the CEO and founder of Moringa School, which was named one of the 'Top 10 Most Innovative Companies in Africa' by Fast Company in 2018. Audrey is also a Forbes 30 Under 30 Social Entrepreneur and a Cartier Women's Initiative 2018 fellow. Through experienced mentors, a blended learning model, and a market and outcomes-driven curriculum, Moringa School's mission is to transform higher education throughout Africa and enable their graduates to be globally competitive with their peers. Follow Audrey on LinkedIn, Twitter and Forbes.