Four tips for women business owners focused on success
If you are a woman business owner, here are four key tips you can use in any country to grow your business and create opportunities for others.
By Elizabeth A. Vazquez | CEO and Co-Founder of WEConnect International
In a no-nonsense, bottom-line driven business world, do women business owners truly have what it takes to succeed? I'm asked this question, or some version of it, all the time. Can women negotiate and win big in business? Can women innovate and grow companies everywhere? Can women lead by example and inspire others to consider entrepreneurship?
Almost one-third of the world's private businesses have female owners, women make or influence the vast majority of the world's consumer purchasing decisions, and yet women remain invisible as suppliers in global value chains. In fact, women-owned businesses earn less than one per cent of the money spent on vendors by large corporations globally.
Catalyst research shows that companies with a higher percentage of women in executive positions have a 34% higher total return to shareholders than those that do not. According to the corporate member buyers of WEConnect International, women business owners are often superior at anticipating their needs, providing superior customer service, driving innovation and boosting returns.
While women continue to lack equal access to the business assets, knowledge and networks used by men, one of the most important steps to closing the global gender gap is to ensure more women can contribute to and benefit from global value chains at scale.
If you are a woman business owner, below are four key tips you can use in any country to grow your business and create opportunities for others.
1. Know Your Value—What will customers pay for today and in the future? Knowledge is power, so work hard to understand your value in the marketplace. Research your competition and research your potential clients. If you want to sell to a large organization, study them carefully and find someone inside the organization to speak with to learn about how things really work and what problems you can solve for them. Use this information to develop a capabilities statement that clearly articulates the value of your company and what sets you apart from your competition. When you understand and can articulate the true total value of what you are offering and how you can solve a problem, you are in a position of power when entering into a negotiation.
2. Build Your Business Network—Who do you hang out with? Building and maintaining relevant business networks to increase market knowledge and connections is essential to growing your market share. Right now, there are corporations that are actively trying to buy more products and services from women-owned businesses around the world. Tapping into these networks created by the buyers to find underutilized suppliers can provide you with the information, resources and connections you need to enter new markets. One example of a network connection that led to a business opportunity is Yolisa Ngxabazi, the Founder and Director of YN Attorneys in South Africa. After NY Attorneys became certified by WEConnect International, Yolisa had the opportunity to participate in Accenture's Diverse Supplier Development Program, and then she leveraged her connection to Accenture into a contract to present at a legal symposium.
3. Focus on Innovation—What makes you and your company special? It's no surprise that leaders with unique experiences in the world can offer unique solutions, and that unique solutions are urgently needed to drive innovation and mirror increasingly diverse customers. Women business owners bring unique perspectives to their businesses and are often excellent team leaders, creative multitaskers and critical problem-solvers who can anticipate the changing needs of their customers. So rather than shying away from the experiences and perspectives that make you different, you should embrace those qualities as a competitive advantage to drive innovation in your industry.
4.Tell Your Story—Do you share your journey of business ownership with others? As women continue to face obstacles to starting and growing businesses, it is vital for successful women business owners to help each other—to offer knowledge, discuss challenges, and share solutions that make it easier for other women and girls to consider entrepreneurship as a viable opportunity. Janice Bryant Howroyd, the Founder and CEO of The ActOne Group, is a powerful role model. Her journey started with a small loan from her mother and today she is the first female African American to own and operate a multi-billion dollar enterprise. While Janice was building a successful international talent and talent technology company, she was also inspiring millions of female entrepreneurs to reach their full potential. And Janice is not alone—every country is home to great women business owners whose stories need to be amplified.
Now is the time to lead by example, do more business with other women, and never doubt the power of your actions and your story to inspire change.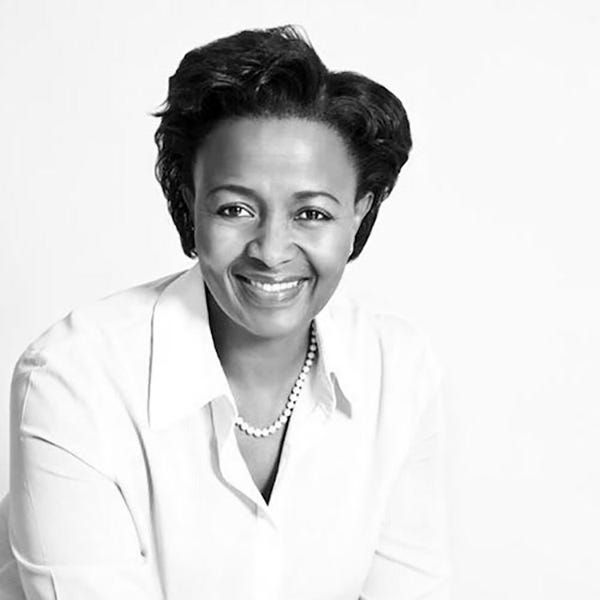 ABOUT THE AUTHOR :
ELIZABETH A. VAZQUEZ
Elizabeth A. Vazquez, Co-Founder and CEO of WEConnect International, is a world leader in women's economic empowerment and global supplier diversity and inclusion and co-author of, "Buying for Impact: How to Buy from Women and Change Our World." WEConnect International works with the world's largest corporate buyers and women business owners in over 100 countries. Follow her on Twitter. Follow WEConnect International on Twitter and on Facebook.