Gender-smart investing has momentum. Now it's time to move the money.
2019 has continued to see growth in the gender-smart investing sector, from the number of products and platforms available to the steady flow of actors across the capital spectrum saying this is explicitly part of their strategy.
By Suzanne Biegel, gender-lens investing advisor & speaker
2019 has continued to see growth in the gender-smart investing sector, from the number of products and platforms available, to the steady flow of actors across the capital spectrum saying this is explicitly part of their strategy.
But there is still a disconnect between the number of people who say that gender diversity matters to them, and the amount of capital that is moving to gender-smart products and platforms. Assets under management are not going up fast enough, and fund managers I talk to are still taking longer to raise the funds they need to get to a first close. If you're a rock star fund manager or a super high growth star, you're doing fine. But there are a lot of fund managers sitting on the sidelines, whether they're waiting for the political or economic climate to stabilize, or just waiting to be the last one in. For a lot of people working in the gender-smart investing arena right now, there is a real sense of frustration. We're building the product, the relationships, and the infrastructure we need, but the capital isn't flowing.
For the past few weeks, I've been reflecting on this contradictory state of affairs: the energy behind gender-smart investing and the creative products and partnerships emerging in the field, and the work that is still to be done. Here are three things I'm inspired by… and four challenges we still need to overcome.
What's working: The market opportunity is exploding.
Even as recently as three years ago, allocators interested in moving capital into gender-smart investments would say there wasn't enough product available. This is no longer the case. There are now more than 100 private equity, debt, and VC vehicles with a gender lens mandate, and between 2014 and 2018, investments in public markets grew from $100 million to $2.4 billion. Even more big players are coming on board, like Fidelity, which launched its Women's Leadership Fund in May. Investors, corporates, and philanthropists are starting to look deeper at the role of gender in meeting their ESG goals. Finally the work that accelerators and networks like Springboard (arguably one of the godmothers of this work) have been doing for the past 20 years to build the pipeline is paying off. There is no shortage of investable businesses: from explicitly gendered industries like FemTech, to gender-neutral or traditionally masculine industries where entrepreneurs are smartly targeting women ─think 37 Angels' recent investment in craft beer company Talea Beer.
What's working: Public-private partnerships are getting more hands on deck.
Development finance institutions (DFI) and development agencies are leveraging their influence to catalyze new types of partnerships, bringing together diverse players with different types of capital and resources for a bigger whole. Just over 12 months after its launch at the 2018 G7 summit, the 2X Challenge has already mobilized $2.47 billion of its $3 billion dollar goal of investing in women, demonstrating the power of gender-forward foreign policies and the wealth of companies and vehicles to invest in. In June, OPIC announced it was teaming up with Merck for Mothers, USAID and Credit Suisse to invest and mobilize $50 million for maternal health solutions in Sub-Saharan Africa in the MOMs initiative. Canada's Equality Fund is combining gender-lens investing with feminist grant making and philanthropy for an all-hands-on-deck effort to realize gender equality in Canada and around the world. These partnerships are inspiring people with their creativity, demonstrating the power of investable, self-sustaining solutions in areas that were previously thought of as philanthropy only.
What's working: Investors are calling on funds and asset managers to do better on their own diversity, equity, and inclusion.
Even when they aren't ready to gender diversify what their funds are invested in, investors are increasingly looking for diversity when it comes to who is managing their money. There has been a big push over the last 12 months for increased diversity amongst fund managers, asset managers, and portfolio managers partly born out of the knowledge that diverse teams outperform and have lower risk profiles than all male teams, and partly because it's an area where gender conscious clients feel they can make an impact. This push isn't solely about gender diversity, either: it comes with an intersectional frame and increasingly combines gender, race, and ethnicity.
Challenge: We still need more product.
Despite the growing array of options available to people wanting to invest with a gender lens, we still don't have products in every shape and size to match investor demand. Some allocators express frustration that the public market products aren't impactful enough, but we can do more by engaging with public companies through the best of those vehicles and keep pushing to make them better. Private equity and VC, which are more targeted, don't have the liquidity and risk profile many investors say they need. There also might be a vehicle that is attractive in every other way, but the minimum investment is too high for individuals or the size of the total fund is too small for institutional investors. In other cases still, investors may not be able to find a gender-smart product within the particular region or sector they focus on. These challenges aren't exclusive to gender-smart investing: in many cases, they're issues across sustainable and thematic investing more generally.
Challenge: False choices within the impact investing sector.
At the same moment that investors are paying more attention to gender, people are also waking up to critical issues such as climate change and racial equity. Some investors may view this as an issue of competing priorities: Which of these important issues should I direct my capital to? Or, if I put more capital in investments, will I need to put less in philanthropy? But these are false choices. Many investors recognize that no issue can be addressed in a piecemeal way: that women are at the forefront of the climate and racial justice movements, and we have an opportunity to solve for gender equality, racial justice, sustainability, and other issues in a more integrated way. Think funds like WaterEquity, which has brought a gender and climate lens to its focus on delivering safe water and sanitation, or Illumen Capitals, which exemplifies an intersectional approach not only in who is running the fund, but in what they're investing in.
Challenge: The political and economic climate has big money feeling stalled.
Many investors are in a state of paralysis right now, watching and waiting to see what's going to happen with the political and economic climate. Whether people are trying to raise $10 million or $100 million, they're all being impacted by the same molasses. If a recession is coming, I'd better not do anything new. If Brexit happens, I'd better conserve my cash. The result is that many individuals, foundations, and corporates are sitting on large pools of capital, while fund managers are taking longer than anticipated to get to a first close. But if a downturn is coming, this is exactly the time to diversify our investments. If the market currently favors the status quo, some women-owned or women-focused funds or businesses may be countercyclical, and a source of resilience, in periods of disruption.
Challenge: We need allocators and investors to start being bolder.
Whether it's policies against investing in first-time funds, or waiting for a fund or entrepreneur to raise most of their capital before investors make a move, many of the obstacles to gender-smart investing come down to the same thing ─a reluctance to make bold decisions. I don't want to say we need to take more risks, because it's not necessarily riskier: a 2018 report from Preqin found that first-time funds have historically outperformed funds by more established managers, and businesses with more women in leadership have been shown to have more stable returns. Concerns about deal flow are overrated: where capital is available, investors are finding no shortage of investable vehicles and businesses. But biases about what constitutes an investable vehicle or business persist. If we want to move capital in a volume and speed that truly makes a difference in the lives of women and girls, and helps to achieve gender parity, we need to be more courageous in challenging those biases: to stop focusing on the obstacles, and start focusing our attention on the ways we can overcome them.
Conclusion
For those of us who have been building the infrastructure, the product and the partnerships to help achieve that parity in the investment industry, these can feel like frustrating times. We're ready for lift-off, and change isn't happening fast enough for a lot of us.
But the work we're doing right now is essential. We're taking the time to work through what "good" looks like, in terms of process and product. We're figuring out what real gender integration looks like, beyond just counting women. We're laying the foundations needed to transform institutional barriers that have been built over hundreds of years.
None of this work happens quickly, especially in a moment of political and economic uncertainty. But when the energy flips again, it could flip very fast. You can't know in advance when that's going to happen. What you can do is build the containers, the foundations and the infrastructure we will need to take action when it does.
We need to be consistent, resilient, and keep moving forward in the face of inertia or internal resistance. To borrow from the writer William Gibson: the future of investing is already here, it's just not evenly distributed. What will it take to shift mindsets and get moving? Who is in?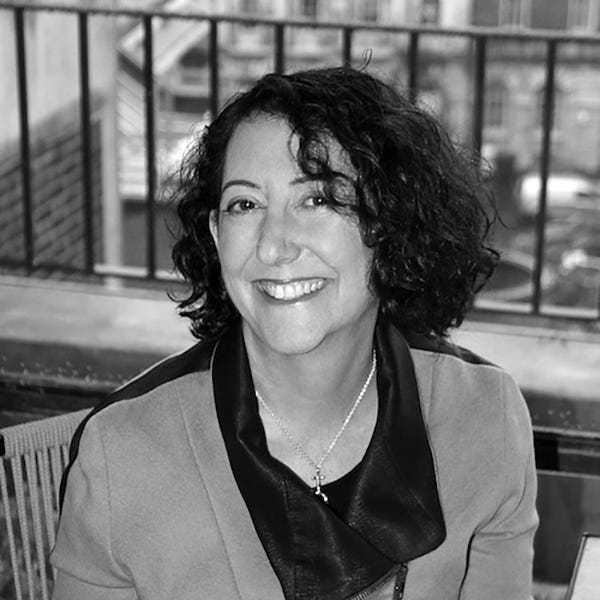 ABOUT THE AUTHOR :
SUZANNE BIEGEL
Suzanne Biegel is a globally recognized adviser and speaker on gender lens investing. She is the Co-Producer of the GenderSmart Investing Summit. Her advisory roles span the intersection of investment, philanthropy, entrepreneurship and international development. She is personally an active investor with a gender lens. Follow her on Twitter and LinkedIn.