How to Flip No to Yes
You don't have to be experienced at negotiation to start challenging "No." In fact, there are numerous ways to maneuver and pivot through rejection that will actually help you get more of what you want.
by Selena Rezvani | VP at Be Leaderly and Jamie Lee | Leadership and negotiation coach
"What if they say no?"
As negotiation facilitators, we hear this anxious question all the time from the professionals we train.
The good news is that you don't have to be experienced at negotiation to start challenging "No." In fact, there are numerous ways to maneuver and pivot through rejection that will actually help you get more of what you want. Below is what we hope an inspiring roundup of stories and techniques that show how women have flipped 'No' to 'Yes.'
1. Be Curious
Jodi Glickman, CEO of GreatOnTheJob.com, applied to Cornell's Johnson Graduate School of Management (JGSM) in hopes of earning a Park Leadership Fellowship, a $72,000 scholarship for two years. She got the news that she was admitted to JGSM but was not offered the fellowship.
"Basically, I called the director of the program to lobby for my candidacy," said Glickman. As part of her lobbying, Glickman asked questions to understand what criteria was used to pick candidates. "Turns out, the director hadn't seen my application because my GMAT was too low and candidates had to have a higher threshold. I didn't know that - but it was a program for leaders committed to community service and leadership and here I had been a Peace Corps volunteer and policy analyst at the EPA. The director was like, 'How come I never saw your application?!' The next day the director called me to personally offer me the fellowship."
2. Defang 'No'
Before her novel, "The Leavers," was published, author Lisa Ko set out to get 50 'No's' for her book in one year. Her method of developing a tough-mindedness for 'No' served as a strategy for improving the odds of getting her book published.
When she submitted her application to the PEN/Bellwether Prize for Socially Engaged Fiction, she did not expect to win the $25,000 prize, and she was surprised when she did.
Once published, the novel, garnered multiple awards and was listed as a finalist for the National Book Award. Ultimately, Ko's strategy for 'No' turned out to be a winning strategy for 'Yes.'
3. Ask for a Different 'Yes'
For one of the authors of this piece, Selena Rezvani - making a pitch, getting a 'No' and then asking for a different 'Yes' yielded great results. In 2010 Rezvani interviewed for a global spokesperson role with LinkedIn. But a few days later she got a polite email saying, "We're going to pass - but stay in touch".
A week later, Rezvani took them at their word. Rezvani pitched LinkedIn on co-producing a study on professionals' negotiation habits - timing the results with the launch of her book, Pushback. And, just like that, LinkedIn agreed. The result of the partnership was a co-designed, worldwide survey, which garnered exciting results. LinkedIn engaged a major PR firm and made Rezvani the spokesperson of the study. She and her new book ended up in major media alongside the study results, covered by the LA Times, MORE magazine, MSNBC, CNN, Today and many others.
4. Show You Believe in Yourself
Sarah Eadie, a marketing professional in Texas, turned a rejection into a dream job offer by demonstrating her unshakeable self-belief. After being rejected from her top choice company following a first-round interview, Eadie stayed positive and continued to build rapport with the recruiter.
The recruiter called Eadie to confirm the rejection. Eadie recounted, "The recruiter said previously that she might be able to get me a networking coffee meeting with the hiring manager even if I wasn't offered an onsite interview. So, I brought it up to her."
Soon Eadie was onsite for a coffee meeting with the hiring manager. Rather than press for the job she didn't get, Eadie focused on future possibilities. "I gave her my background elevator pitch…and thanked her in advance for taking the time to share her insights. After we'd chatted for a bit, she then asked me if I'd be open to a position with the company!"
In the end, the hiring manager adjusted the open position to accommodate Eadie. With the help of Jamie Lee, one of the authors of this piece, Eadie successfully negotiated a job offer that resulted in a $15K salary increase.
5. Ditch 'Nice' for 'Brave'
From a young age, we encounter gender-normative expectations in which boys are expected to brave risks and girls to be 'nice.' Successful and entrepreneurial women flip that script and brave risks, even in the face of repeated rejection.
In 2004, Stephanie Newby founded Golden Seeds, a venture investment firm focused solely on women-led ventures. In doing so, she created investment opportunities for women investors and funding opportunities for women-led startups, a cohort that has struggled to gain equal footing with their male counterparts in the race for capital.
One of those funded startups was Crimson Hexagon. Its co-founder, Candace Fleming, pitched 30 venture firms and was turned down by all until it raised $1.8M from Golden Seeds in 2008. Newby played a critical role in that investment and in 2012, she became CEO of the company.
It's not a question of if you'll hear "No," in your career, it's when. Remembering that rejection is common - and often surmountable - will help you be ready to pivot.
What's your favorite way to flip a 'No' to a 'Yes'?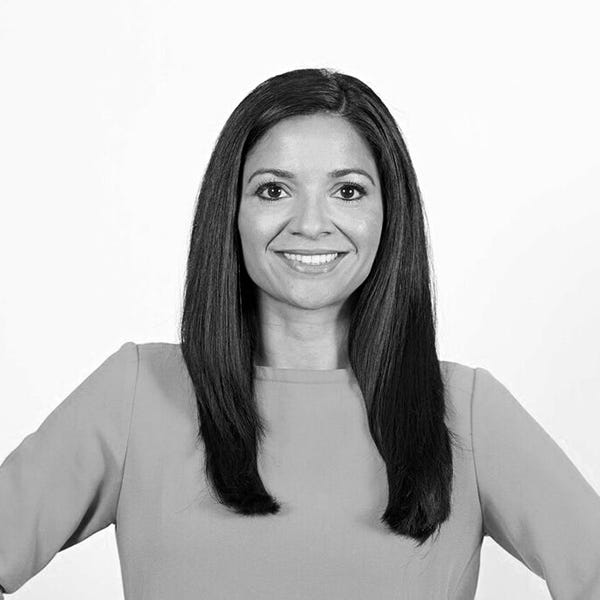 ABOUT THE AUTHOR :
SELENA REZVANI
Selena Rezvani is a VP at Be Leaderly, where she trains women to self-advocate and negotiate like a boss. She's also the author of the award-winning book, Pushback: How Smart Women Ask and Stand Up For What They Want and a blogger for Forbes.com. Learn more at www.beleaderly.com. Follow her on LinkedIn and Twitter.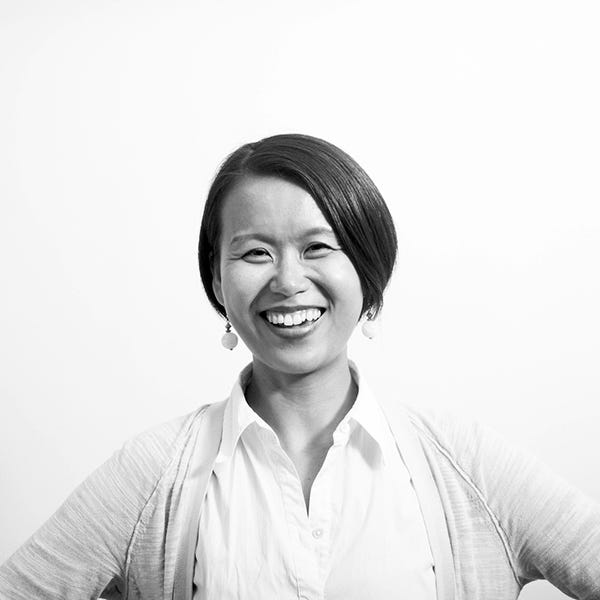 ABOUT THE AUTHOR :
JAMIE LEE
Jamie Lee is a leadership and negotiation coach who helps ambitious women lead, influence, and thrive. She has led workshops on negotiation strategies, self-advocacy, and transformative leadership for UN's Commission on the Status of Women, JPMorgan Chase, Essence Digital, Fletcher School of Diplomacy, and more. Learn more at jamieleecoach.com. Follow her on LinkedIn and Twitter.