Turning girls into entrepreneurs and our future CEOs
Without early intervention, as early as high school, the women of tomorrow will naturally opt away from business and entrepreneurship majors in college.
By Jennifer Openshaw | CEO of Girls With Impact
You've probably never heard the name Anne Bissell, but she is America's first-ever female CEO.
She got the job when she took over The Bissell Company, one of the leading makers of vacuums and other floor cleaning solutions, in 1889, after her husband's death. She expanded the company internationally and protected its patents while having a positive social impact.
More than 140 years later, the company is still going strong.
Unfortunately, not everyone has the opportunity to become the next Anne Bissel. In fact, just 6% of Fortune 500 CEOs are women - a small number, given the huge business potential of countless young women.
Indeed, the bottleneck tends to happen after university. At Girls With Impact, we have found that younger women have far more potential and that their presence on business teams makes a huge difference.
Our study -- The Entrepreneurship Talent Gap – finds that while just 18 percent of women participated in college business competitions, a whopping 60 percent of first-place teams had a female co-founder. Equally powerful: 40 percent of first-place teams were led by a woman CEO. And, yes, the women took home the bulk of the prize money ($90,000).
In other words, it pays to have women on teams and leading companies.
Whether you're the parent of a daughter or a CEO charged with boosting your employee gender base (or your brand), the findings have tremendous implications.
1. First, the potential of these young women can't be ignored.
For companies starting innovation hubs, seeking entrepreneurial-minded talent, or pledging to get to "50/50 by 2030" or some other metric, these young women are a tremendous untapped talent source.
Yet, "too many biases exist with the assumption that women aren't as good as men," says David Noble, executive director of the Entrepreneurship Institute at the University of Connecticut and co-author of the report. "This is another nail in the gender bias coffin."
2. Second, exposing teens to "business conditioning" is doubling girls' confidence and outcomes.
Research by Proctor & Gamble highlights the particular fears of failure that girls face in high school. Those fears – like the pressure to please others, or a sense that society will reject them if they fail – prevent them from trying new things. Ultimately, this can have a real drag on our economic productivity as they hold back from becoming entrepreneurs and introducing their unique products and services.
But our organization is seeing tremendous results when high school girls undergo a 12-week 'mini-MBA':
∙ A doubling in leadership confidence
∙ 81 percent more likely to major in business or entrepreneurship
∙ 100 percent feel more career-ready
Girls are also improving their business and STEM skills and getting a huge leg-up in college and career with 90 percent of girls saying they're better able to differentiate themselves.
3. Third, girls prove they can deliver on social impact.
Perhaps most interesting is the innovation coming from these young women – their ventures range from one-touch emergency mobile help to mentoring kids with cancer to improve recovery rates. Jody Bell, 16, made international news with her I.C.O.D. – In case of Deportation – project to help kids facing separation (see girls' ventures here).
Jody Bell, 16, gives her elevator pitch for her project – In Case of Deportation (I.C.O.D.) – which made international news last month.
And this progress they're making, in just 12 weeks as an 'extra-curricular' activity, is helping them in myriad ways – from qualifying for National Honors Society and community service to delivering their senior "capstone" projects and getting full scholarships to college.
Without early intervention, as early as high school, the women of tomorrow will naturally opt away from business and entrepreneurship majors in college. They'll lose out on that critical confidence that can make or break a financially successful career. And, they'll also fail to develop the entrepreneurial mindset – the kind we saw in Anne Bissell -- that today's employers count as one of the most important quality in the future workforce.
Parents, employers – join us in preparing our girls to be the Anne Bissell's of the future.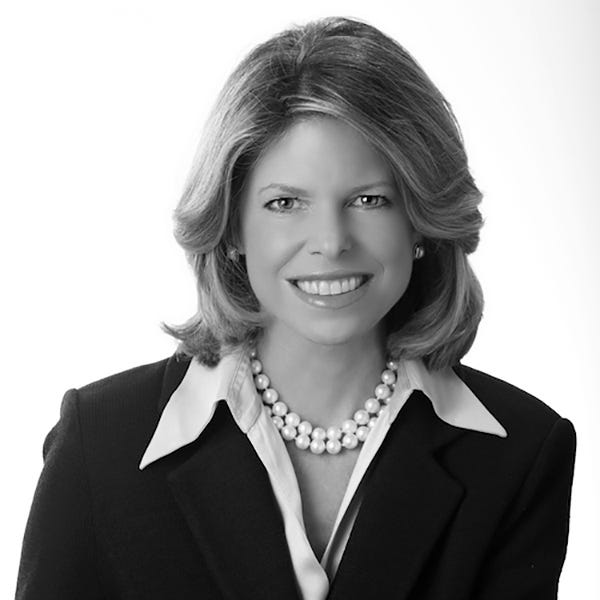 ABOUT THE AUTHOR :
JENNIFER OPENSHAW
Jenifer Openshaw is CEO of Girls With Impact – the nation's only tech-enabled entrepreneurship program just for teen girls, a Silicon Valley entrepreneur and nationally known financial expert seen on Oprah and CNN. Follow her on Twitter and LinkedIn.