United By One Dream of Sustainable Fashion
In conversation with Lisa Folawiyo and Dyenna Diaw, two African female entrepreneurs and fashion designers who are committed to sustainability.
In Conversation with Lisa Folawiyo and Dyenna Diaw
An unexpected by product of the coronavirus is how it has exposed global inequities and forced us to confront questions of identity and nationhood. Certain topics seem more pressing and relevant. We are reminded of the importance of sustainability: both the impact of what we consume and how we move through the world. Lisa Folawiyo of Lisa Folawiyo and Jewel by Lisa and Dyenna Diaw of Peulh Vagabond are two African female entrepreneurs and fashion designers who are committed to sustainability and are currently grappling with how to achieve their vision. Through their respective brands, both designers have approached their African identity powerfully though differently. As the first instalment of the Cartier Women's Initiative Blog series exploring female entrepreneurship in Africa, we hope this new perspective is a source of inspiration and a celebration of the women paving the way for us all.
Lisa, I have always felt like you were at the forefront of the African Fashion renaissance and the Nigerian fashion scene. Tell us about your background and the inspiration for your brands?
Lisa: I grew up in Lagos, Nigeria. It was more or less settled by my parents from very early on in my life that I would be a lawyer, as they were convinced that me being talkative and having a flair for writing pointed me in that direction. I did become a lawyer, however, a year into legal practice, I knew it wasn't for me. My sharp turn to fashion did not come as a surprise to many as my love for all things fashion was very evident as I grew up. It was an organic and pure love. Without any formal training, my brand, Jewel by Lisa was birthed not only because of my passion but the fact that I couldn't find clothes made in Nigeria that I loved. There was a huge gap in the industry and market for fashion forward African fashion. And my thinking was, 'if I can't find it, I'll create it'. And that's exactly what I did. I decided to work with the Ankara wax fabric, which though not originating from Africa, has been 'adopted' by us and is now the most identifiable and most common 'African' textile in the world. From generation to generation, this fabric has been worn by all and sundry. I started to design very modern, contemporary cool, fashionable pieces with the Ankara wax that appealed not only to my age group and others but also had a global appeal. I also introduced hand beading into this fabric which was something never done before in Africa. This revolutionized the fabric and made it coveted as a new luxury.
Dyenna, we first met last summer at your store in Chateau Rouge, Paris. Can you tell us a little more about your background?
Dyenna: It is funny because I really do see myself in Lisa's story. There are a lot of similarities. I was born and raised in Paris and have lived here my whole life. But my parents are Senegalese, and I would spend all my summers in Dakar. I absorbed African culture growing up. My father was illiterate, and we spoke Peulh, an African language, at home. I grew up between these two cultures. Even when I was young, I would take traditional African dresses, called 'grand boubous' from my mother and pair them with velour or jean. My style has always been at the intersection of Africa and the West.
Very naturally, I decided to pursue a degree in fashion design. It was very difficult to find a place in the Parisian fashion world. If you do not have connections, you cannot be in the business. Doing odd jobs, I worked on what was a secret project, setting up my own business. It took me four years to create the Peulh Vagabond brand. I wanted to do something that would differentiate me on the market, and I wanted to use rare, authentic fabrics loaded with ancestral stories. I started with African fabrics as a tribute to my origins. Africa is the cradle of humanity, but through Peulh Vagabond I want to be able to discover the cultural treasures of the whole world.
What is fashion's role in conversations around sustainability and social impact?
Lisa: The brand is committed to being ethical in its operations and to being socially and environmentally conscious. We are responsible to the people who work with us, the entire supply chain and to the earth. We are committed to the all-round proper welfare of our staff, making sure they are very well paid, treated with the utmost respect and dignity and provided with excellent working conditions. We are also taking steps within our capacity and the possibilities available to us, to adopt eco-friendly practices. We've recently started to use eco-friendly fabrics and with our last collection, repurposed old prints and reduced the usual size of the collection. We now realise that a lot is too much. The less production, the less clothes, the less shows, the LESS WASTE. Recently and most joyfully, we were provided with solar energy (by the Nigerian government) at one of our factories. This is such a welcome change, as pollution, from the running of generators due to a lack of electricity supply, has been greatly reduced. Lack of constant power supply is such a prevalent problem and a huge challenge in Nigeria, especially for the manufacturing sector. We hope that soon, this (solar energy) or at least, uninterrupted power supply, will be a reality.
Now, as a woman, who has a daughter, sisters, designs womenswear and has a female staff that comprises about 90% of the company, I am so passionate about all things women. So, by providing jobs within the company, we have been able to train, empower and rehabilitate lots of young girls who perhaps had little or no options in life. This is mostly achieved through our partnering with Genesis House, a Christian foundation that aids disadvantaged girls and women.
Also, we choose to collaborate mostly with female artisans who have excellent skill but lack opportunity. We have done so with the wonderful lady who makes our bags and recently, some amazing women who have helped create a textile 'Batkara' especially for and unique to us. Not only are these women and those who work with us provided for, but their entire families and communities are supported.
Dyenna: The UN Conference on Trade and Development said that fashion is the second most polluting industry in the world. So, we as designers must ask ourselves 'what are our responsibilities?'
I am convinced change will not come from large brands, but from small companies, because we are able to propose new ideas. I work with a cooperative of craftswomen, whom I discovered in Burkina Faso. I had never been to Burkina Faso when I started Peulh Vagabond so it was when I visited the local markets on a research trip for my collection that I was introduced to this cooperative — now we have been working together for two years. We agree on the number of orders ahead of time, a manner of working which is favourable to them, and our terms are always fair trade. But, to me it was most important to improve the working conditions and infrastructure of the collective.
From the beginning, I wanted the craftswomen to keep their ancestral, natural way of dyeing their traditional cloth called Faso Dan Fani. Recently, as woven cotton has become more and more popular, women have started using an easier chemical method. They dye without proper protective equipment and spend their day with dyes they do not know the origin or contents of, not aware of the health or environmental implications.
Even more shocking, the chemical wastewater was poured into rivers and lakes where children bathe. I thought to myself: what is my responsibility as a designer? How can I change their habits and their way of working? We have just started returning to working with the traditional methods, and it is making the cloth much more expensive. Once it arrives in Paris, I have to explain this to my customers and convince them to invest in these new pieces. They need to understand what they have in their hands.
In the beginning, we were fair trade and now we have become eco-responsible. I asked myself 'what planet do we want to leave?' Everyone has a responsibility to act. I want fashion that is responsible.
Do you have any advice for female or African entrepreneurs?
Lisa: Having a vision and setting a goal is key in the trajectory of a brand. You may change directions in little ways, but the main goal remains the same, you must stay focused on your passion. Your passion will get you as far as you want to go. It is also important to ask for help. When we start out, we sometimes want to create the illusion that we are capable of doing it ourselves and we know everything; you must surround yourself with the right people, surround yourself with mentors.
Finally, know your target market, know who you are aiming for.
Dyenna: When I travel to Africa, those who are the most entrepreneurial are the women. I believe the future of entrepreneurship in Africa and worldwide is feminine. It's really a source of pride, in our cooperative. I felt I had to create this community that allows people to raise themselves up.
I think women are very brave. Women don't sleep, women are so full of projects. There's no shortage of ideas, but there's a shortage of investment. I've been faced with that. In 2020, our fight continues. Raising our children to know that differences are not determined by our gender, but by our competences. In the end, nothing is impossible.
This interview was conducted in English and French by Cartier Women's Initiative Advocate Priyanka Fouda and has been translated to English and edited for clarity.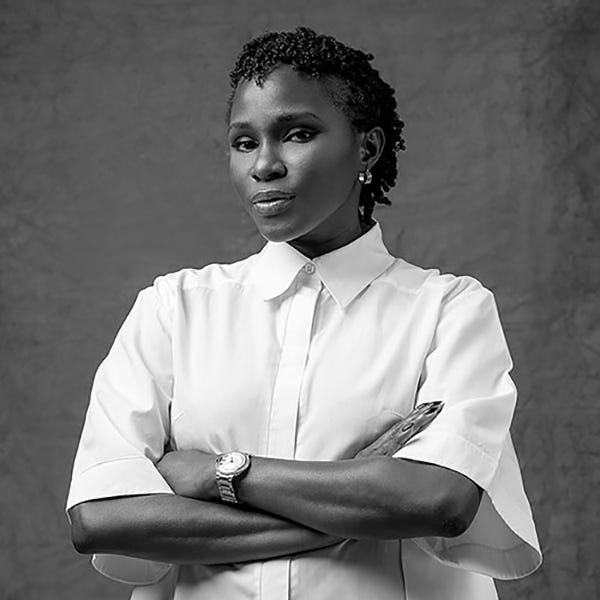 ABOUT THE DESIGNERS
Lisa Folawiyo
Lisa Folawiyo is a Nigerian fashion designer and the founder of the eponymous fashion line, Lisa Folawiyo. Lisa Folawiyo perfected the art of wearing Ankara (local West African cloth) through the use of ornate embellishment. By incorporating texture with this culturally established traditional textile, Lisa Folawiyo transformed the textile and created a globally coveted print. This conceptual and global design hybrid has been the key to Lisa Folawiyo 's success. Lisa Folawiyo has been featured in several publications such as Vogue, Style.com, The New York Times, Harper's Bazaar, Women's Wear Daily, Drapers, BBC.co.uk, Dazeddigital.com, ModaOperandi.com, The Financial Times Online (How To Spend It), Essence, and Marie Claire. The brand has also been well received and worn by the likes of actresses, Lupita Nyong'o, Lucy Liu, Thandie Newton; and Singer, Solange Knowles. The Lisa Folawiyo line is housed under the Jewel by Lisa Group, with other brands namely Jewel by Lisa (The Ankara collection), The J label (The Diffusion collection), and Pretty Precious (The Kids collection).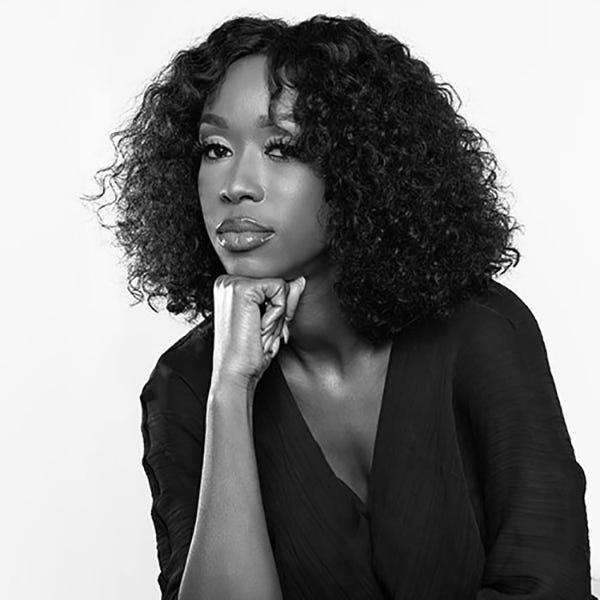 ABOUT THE DESIGNERS
Dyenna Diaw
Dyenna Diaw is a Parisian fashion designer of Senegalese origin. She is the founder and creative director of fashion line, Peulh Vagabond. Above all, Dyenna is passionate about travel and art. Each Peulh Vagabond collection is an opportunity for her to discover different cultures, beginning with Africa. Dyenna has designed collections based on fabrics from Tanzania, Burkina Faso and Senegal by working with local artisans and cooperatives. She has been featured in several publications such as Vogue, Marie Claire, Jeune Afrique, Marie France, Glamour Magazine, Paris Match, Fashion United and has been worn by celebrities including singer, Beyoncé.