What Bill Gates told me that helped me choose a "career ending move"
Yinuo Li has many labels: once a McKinsey partner, now head of the Gates Foundation in China; founder of a school labeled an "icon of education innovation"; a blogger with 800,000 followers and the author of two books; and, last but not least, mother of three young children.
By Yinuo Li - Director, Bill & Melinda Gates Foundation in China | Founder, ETU School
I have many labels: once a McKinsey partner, now head of the Gates Foundation in China; founder of a school labelled an "icon of education innovation"; a blogger with 800,000 followers and the author of two books; and, last but not least, mother of three young children.
I often hear the question, "how do you get so much done?" Or the more curious version: "what's your secret?"
Well, I do have a "secret recipe", as I think of it, which is to look inward, seek out my inner voice, and ultimately, to surrender.
I know, these do not sound like secrets to an "accomplished" life. You might have been expecting something like "ambitious" and "demanding". Well, these are also true, and they are actually congruent with the idea of surrender. Let me tell you why.
Externally, I was indeed "ambitious" and "demanding": I wanted more in life.
Upon finishing a PhD in molecular biology, I wanted to know more about how the real world works, so I joined McKinsey. After a decade at McKinsey, I wanted to have more impact beyond the business world, so I took a "step down" into the non-profit sector. I was not happy with what I saw in K-12 education in the US and China and wanted to see changes in the education ecosystem, so I founded ETU Education. I was not happy with how women are often restricted by the "wisdoms" in the workplace, so I started blogging as an alternative voice on professional and personal growth.
As I progress externally, my real drive is actually a parallel, internal journey.
When I started at McKinsey, part of my drive was vanity. I wanted an elite job alongside smart and capable people like me. But that didn't last long; there are only so many times you can enjoy the admiring eyes from "below" without feeling empty inside. What do I really care about, other than what other people think of me? I found an answer: relevance and impact – that what I do actually means something to somebody, somewhere.
When the opportunity to lead the Gates Foundation in China arose, however, it was not a natural step for me. This role is very different from the typical jobs that McKinsey partners would leave for: it was more complex and challenging, and much less well-paid. Even worse, it's a position with no "career track" afterwards – "a career ending move" according to one of my respected senior colleagues at McKinsey.
What changed my view was a conversation I had with Bill Gates himself, when I asked what his motivation was in starting a foundation. He said it was because when he looked beyond the business world and into human wellbeing, he realized there was a huge vacuum for solutions to issues that impact hundreds of millions of people's lives. It's unthinkable that in the year 2000, 12 million children under the age of five died every year, without a global mechanism to tackle the problem. This conversation made me consider the impact I could have as an individual, how I could pit myself against bigger issues that impact our world in our time.
A similar drive was behind my dive into education, independently from the foundation. As a mother, it's easy to complain about the education system, both in the US and China (I've spent roughly half of the past 17 years on either side). But when I asked myself a different question – what can you do about it? – I changed perspective. The school I founded, ETU, sets an ambitious goal to change the education ecosystem and the acclaim it has received is overwhelming – it has been covered over 30 times by major media outlets and my own write-ups have received millions of reads. More than 10,000 people have signed up as volunteers, from over 60 cities around the world. It got so much attention that I felt I was drowning. I felt overwhelming and debilitating anxiety – What if I can't deliver? What if I fail?
The eureka moment that saved me was realizing that this is not about me. Many people have a similar vision of education, and I am merely a "tool" in realizing it. And what I need to do is sharpen this tool in service of this vision.
Surrendering in this way both relieved the pressure and felt empowering, especially when regarding myself as a tool in service of a vision held by many, and a goal that has its own purpose and destiny.
This is when the "ambitious" and "demanding", meet congruently with the "humble" and "surrendered". This journey never ends, and the more rooted we are internally, the more likely we are to flourish externally.
We are all on this journey together and, in this sense, I look forward to meeting many of you along the way.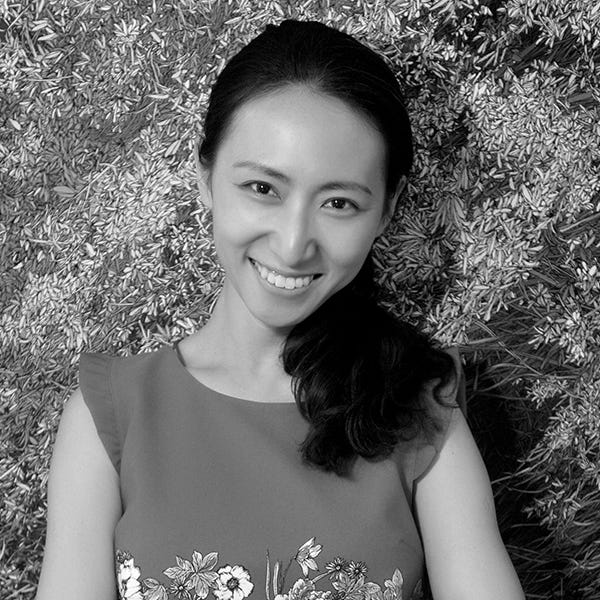 ABOUT THE AUTHOR :
YINUO LI
Dr. Yinuo Li is the Director of the Bill & Melinda Gates Foundation's China Country Office and the Founder of ETU School. In 2016, she was selected as the World Economic Forum's Young Global Leader. Yinuo has a PhD in Molecular Biology and was a Partner at McKinsey before joining BMGF. Follow her on LinkedIn, Facebook and Twitter.