Achenyo Idachaba
MitiMeth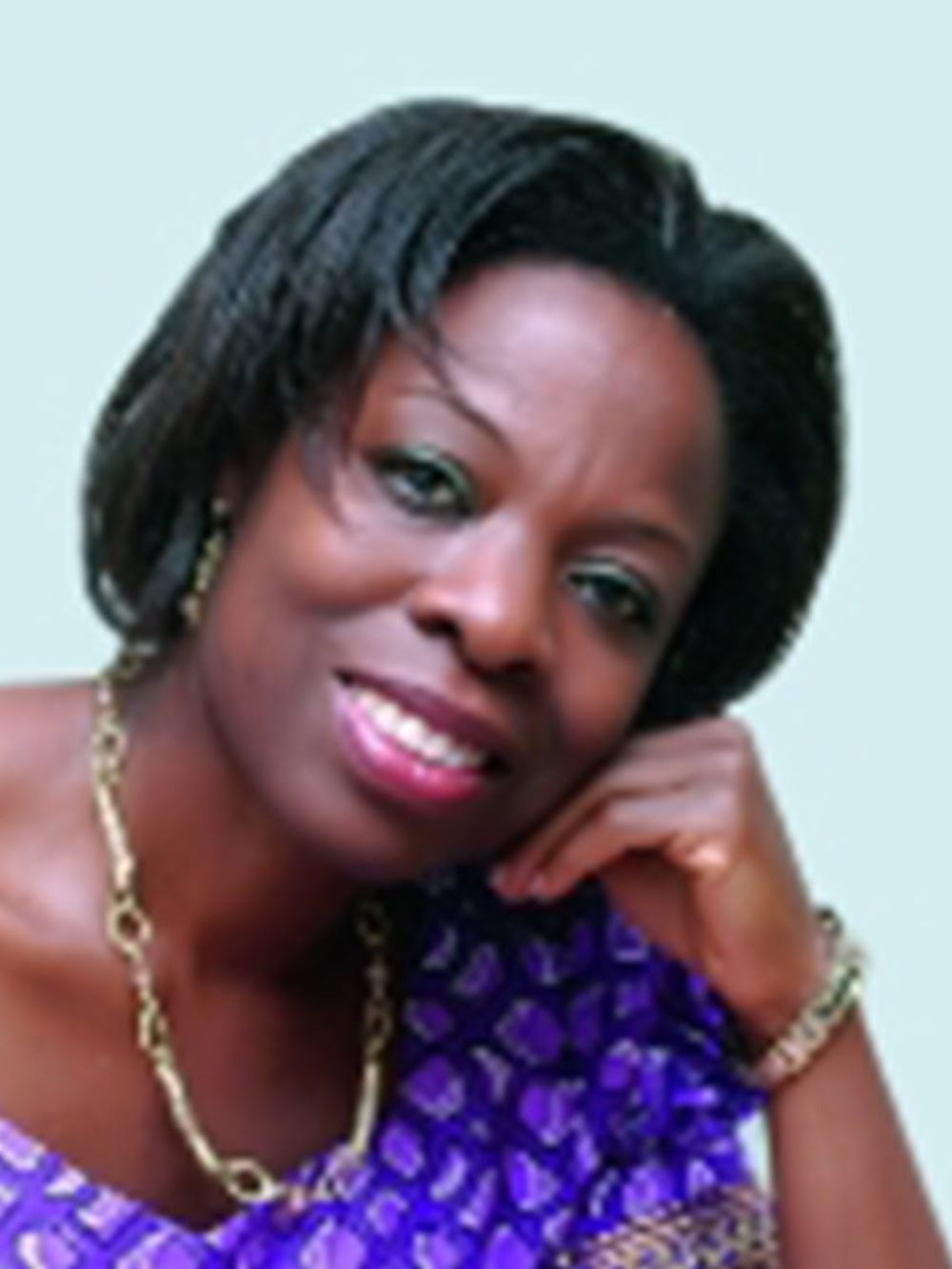 Weaves useful products from invasive aquatic weeds.
Sub-Saharan Africa
NIGERIA
Born in the US to Nigerian parents, Achenyo Idachaba spent her formative years between Nigeria and America, where she forged a successful career as a computer scientist and business analyst. Yet she always nursed the idea of going back to Nigeria. 'I felt it would be good to come back here and do something that would impact lives sustainably.' In 2009, she finally decided to take what she calls a 'leap of faith,' moving to Ibadan to set up an environmental consulting business. Through a process of trial and error, Achenyo decided to alter her original business idea, eventually founding her current company, MitiMeth, in 2011.
MitiMeth produces home and personal accessories made from invasive aquatic weeds that flourish in Nigeria's waterways. 'We are all about transforming an environmental problem into a beneficial solution,' says Achenyo. 'As a social enterprise that exclusively engages people at the bottom of the economic pyramid, we asked how we can clean up the waterways for river-lying communities, while also empowering them economically.'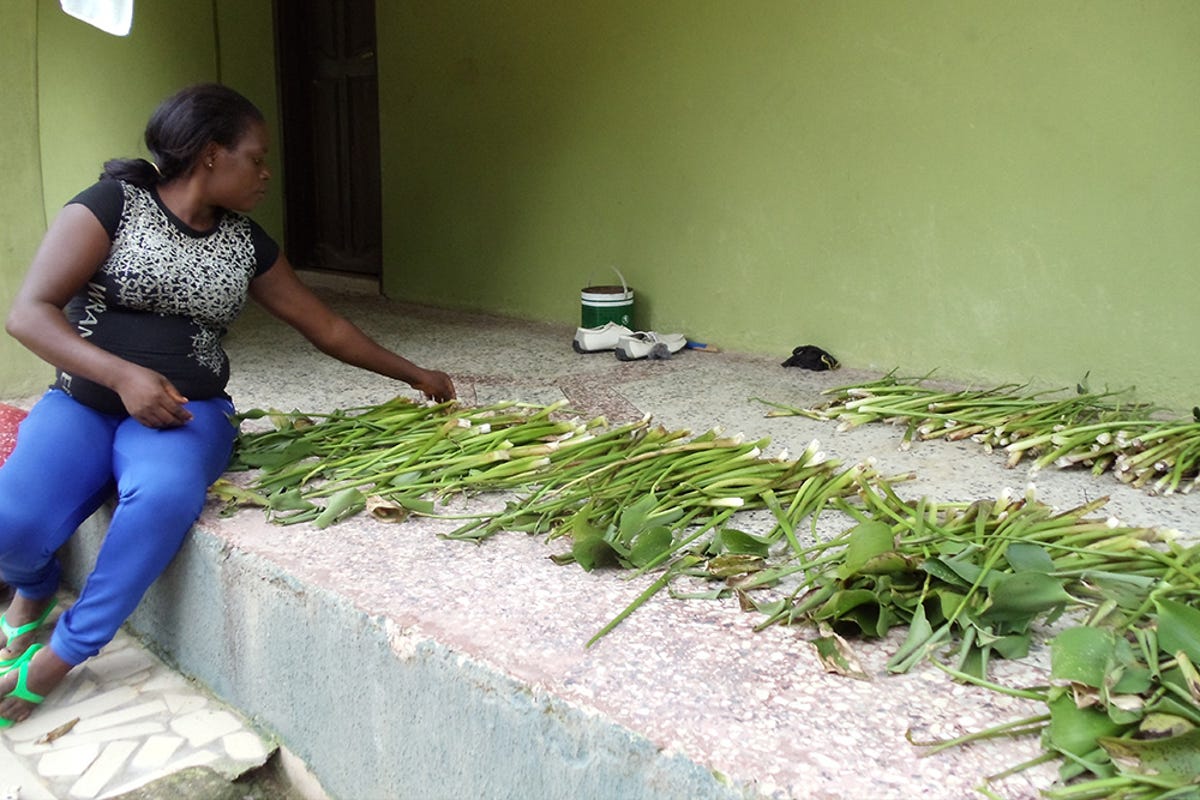 Untangling a problem
Aquatic weeds such as the water hyacinth, which MitiMeth uses, pose a major challenge to local communities and have been a target of government initiatives to stem the damage they cause for some years. Their extensive, knotted root systems tangle together – 'they almost weave themselves!' says Achenyo – and clog waterways, which are a key transportation network to inland populations. They also deplete nutritional resources in their surroundings, leading to a drop in the fish population, which impacts food supplies and livelihoods for riparian communities, who are reliant on fishing.
Achenyo hit upon the idea through research she undertook, which showed that communities in southeast Asia afflicted by the water hyacinth had harvested the weed and transformed it through weaving into marketable products. 'I thought to myself, this can be done here in Nigeria.' Visiting a community in the city of Ibadan, she befriended a couple of artisans who had experience in weaving doum palm and rattan. She worked with them to develop the company's first products – a table tidy and a wastebasket: two fitting products to make from a tangled weed!
We are all about transforming an environmental problem into a beneficial solution.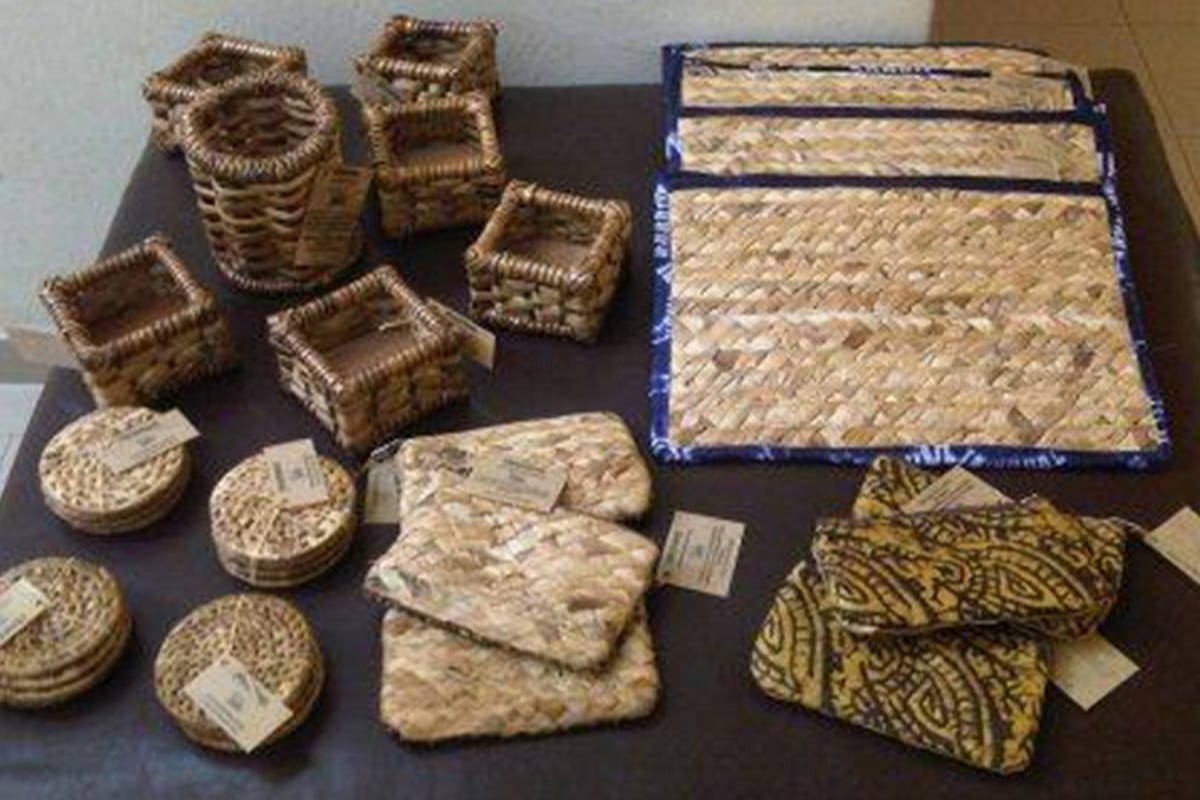 Indigenous and eco-friendly
Since then, Achenyo has used her computer skills in a different context – developing an online presence for the company with its web store, the online marketplace Etsy, as well as on the social networks. 'To date, the majority of MitiMeth's sales have come from domestic and international exhibitions where we showcase products,' says Achenyo. The best-seller is a hand basket, which retails at approximately US$9 and can be purchased directly on MitiMeth's site, where 20 products are currently available. 'There are very few locally handmade products branded as eco-friendly, so MitiMeth has a first-mover advantage in building an indigenous, eco-friendly brand.'
So far, MitiMeth has trained people in seven different communities to harvest water hyacinth and weave it into usable products. Looking ahead, it plans to train 80 communities within the next two years in the Niger Delta, the southwest and the northeast of Nigeria. Achenyo also hopes to set up handcraft cooperatives and distribution partnerships while subsidising the costs of product development and training in communities.
Meet our African finalist 2014: Achenyo Idachaba
Achenyo Idachaba explains the backbone of her business and her interesting way of producing home and personal accesories.