Anna-Sophie Hartvigsen
Female Invest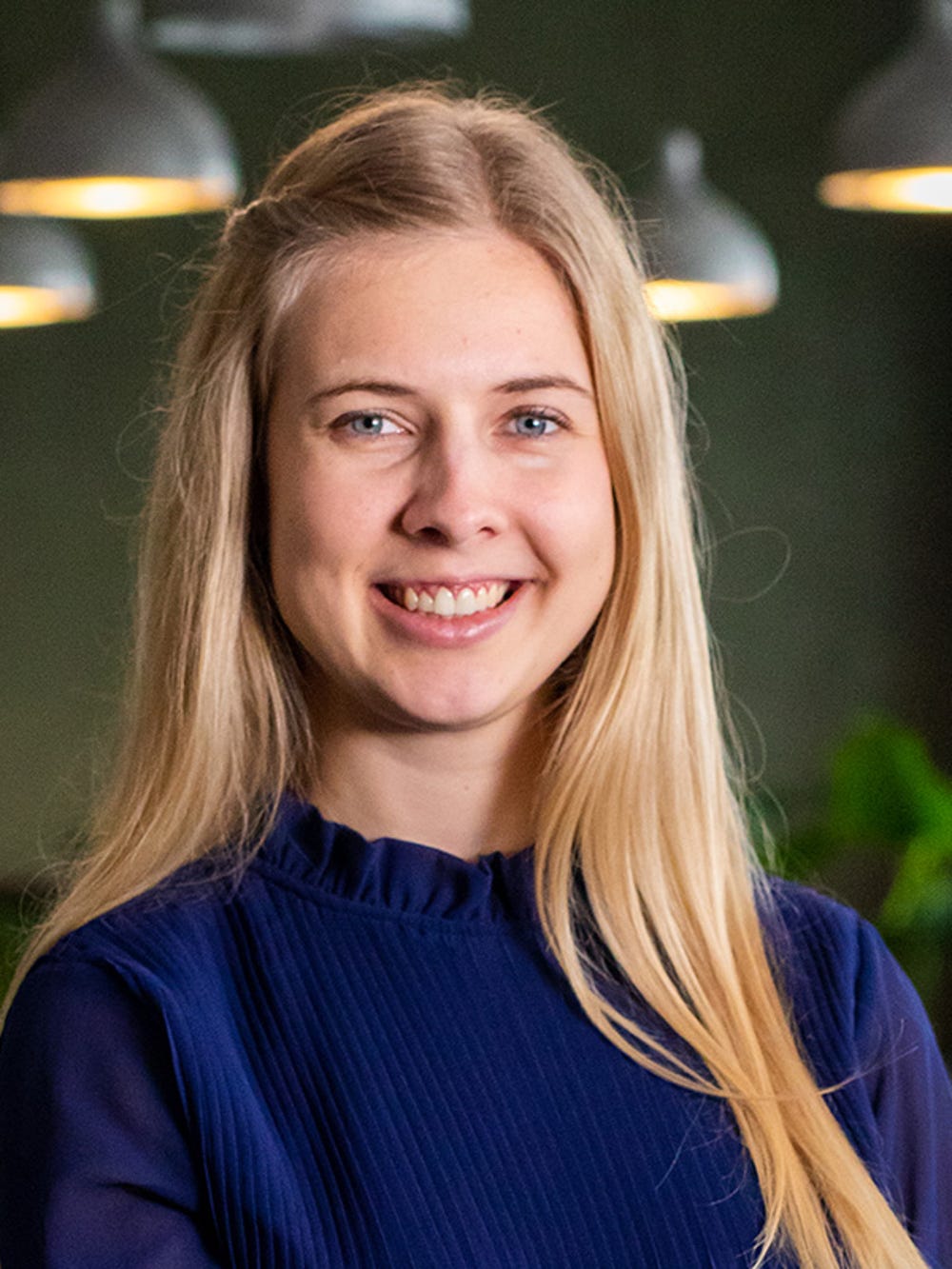 Female Invest seeks to close the gender investment gap by educating women on investing and personal finances.
A Gender Gap that Costs Millions
The gender gap around investing is real. In 2018, women between 70 and 79 retired with a fortune that was 35 percent smaller than men's. More than 60 percent of women would rather discuss their own deaths than talk about money, according to a 2017 study by Merrill Lynch, which also found that only about half of women say they feel confident managing investments.
But when university student Anna-Sophie Hartvigsen began discussing the problem several years ago, she encountered skepticism. Many thought the problem had already been solved. There was a misperception that if women really wanted to invest, they'd just show up and start doing it. Women, however, don't want to learn about investing in the typical male-dominated, jargon-filled investment workshop. "They want a space where they are among like-minded people," says Anna-Sophie, "where they feel a sense of belonging"
My business stems from a wish to financially empower women, because financial equality is a prerequisite for equality in all other aspects of life.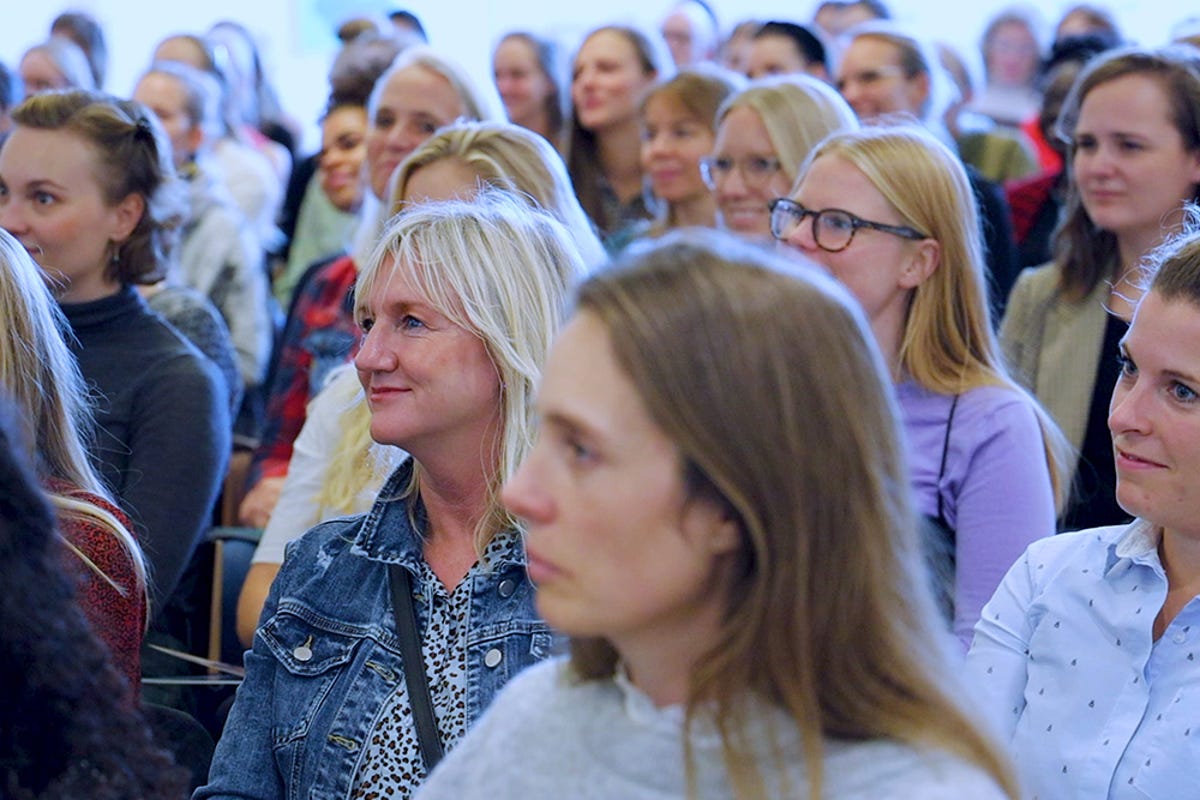 Building a Community of Like-Minded Women
Her company, Female Invest, provides just such a space. Female Invest aims to change the investing equation for women through in person and online educational events.
Anna-Sophie's interest in investing began when she was a university student. "I after meeting a guy at a party who wrote down on a napkin the name of a trading platform," she says. Investing was not part of her background. But she realized that her bank savings account was actually losing money because of the differential between inflation and interest rates.
After some successes with her own funds, she began making stock investments for her parents. Then she looked around for like-minded women with whom to share the experience. She found none, neither at university nor at business school, until she eventually met Emma Due Bitz, a certified stock trader since the age of 20.
In 2017, Anna-Sophie and Emma started what they thought would be a small investing club for women consisting of 20 or so like-minded friends. "Within the first month, it completely blew up," Anna-Sophie says. News of the club hit national media, and in three years it's grown to become Female Invest, providing information—and confidence—to thousands of women of all ages and backgrounds.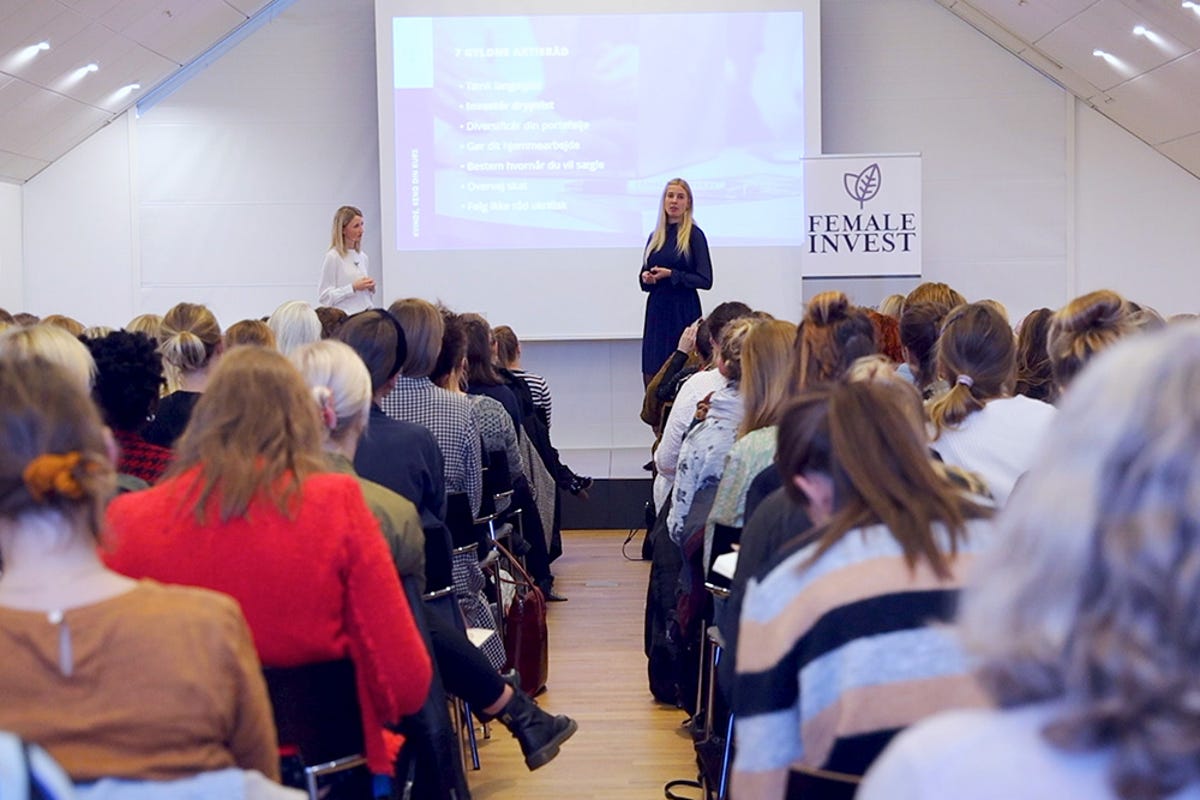 Not Your Typical Investment Workshop
The company partners with large financial institutions like banks to host educational events, often in the evening. Female Invest's events are not typical investment workshops. There's music and champagne when you arrive. Attendees can bring friends, wear what they want, and dine on tapas or sushi while listening to women speakers. Men are welcome, but about 95 percent of attendees are usually women. "We don't exclude men," Anna-Sophie says, "but we target women."
The overwhelming success of the in-person events—20 thousand have attended to date—led Female Invest to create a digital learning platform for video courses along with a membership option, allowing the company to reach even more women. Members get free access to all events and to the company's extensive knowledge bank, investment tips sent right to their inboxes, and discounts on trading platforms.
Women want a space to learn about investing where they are among like-minded people and they feel like they are not being spoken down to.
Going International to Reach More Women
The future involves expanding, starting with Scandinavia, and then the rest of the world, because this problem is present in every country. Anna-Sophie's drive to address the gender investing gap comes from "a wish to financially empower women, because financial equality is a prerequisite for equality in all other aspects of life". Now that Female Invest has had some success, she says, "I can see we are changing lives. It has come to the point where literally I get stopped in the street." Women she doesn't know come up to her, excited to share that they have just made their first investment—empowered by Female Invest.
More than 20 thousand women have attended a Female Invest event and tickets often sell out within hours of an event's announcement.