Basima Abdulrahman
Kesk offers green building services and products that change the way buildings and communities are planned, constructed, maintained, and operated in Iraq.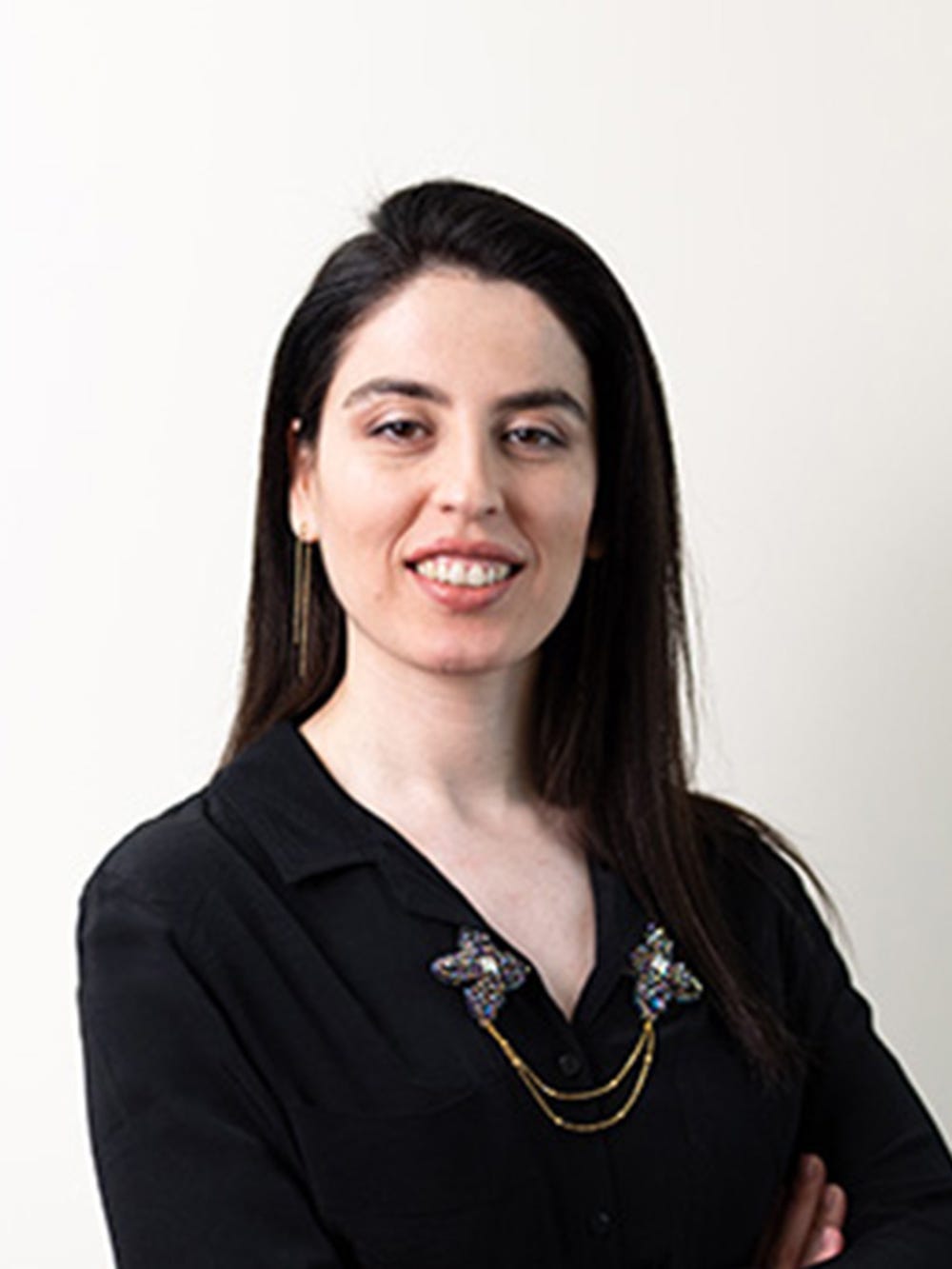 Kesk offers green building services and products that change the way buildings and communities are planned, constructed, maintained, and operated in Iraq.
Middle East & North Africa
IRAQ
The challenge of keeping cool on a few hours of electricity a day
Summer temperatures in Iraq can reach 48 degrees C (120 F) or more. The country's unstable power grid is inadequate to meet the country's high energy demand, leaving Iraqi citizens to figure out how to cool their homes with the few hours of electricity they receive each day.
Energy-efficient construction could reduce reliance on the electric grid and lessen the effects of erratic power supplies, since conventionally designed buildings consume 30 percent more energy than green buildings. But resources are scarce for green building design in Iraq.
Basima Abdulrahman has personal experience with the Iraqi power grid's fluctuations and outages. "The electricity crisis has been a big deal. People protest about it once or twice a year," she says. "Iraqi citizens get no more than 12 hours of electricity from the main grid each day. Iraqis are searching for alternative sources of energy."
At some point, I was not sure that I wanted to be a civil engineer anymore. I went to the United States, where I did my masters—and I still didn't like it. But when I was in the States, I was introduced to the concept of green building.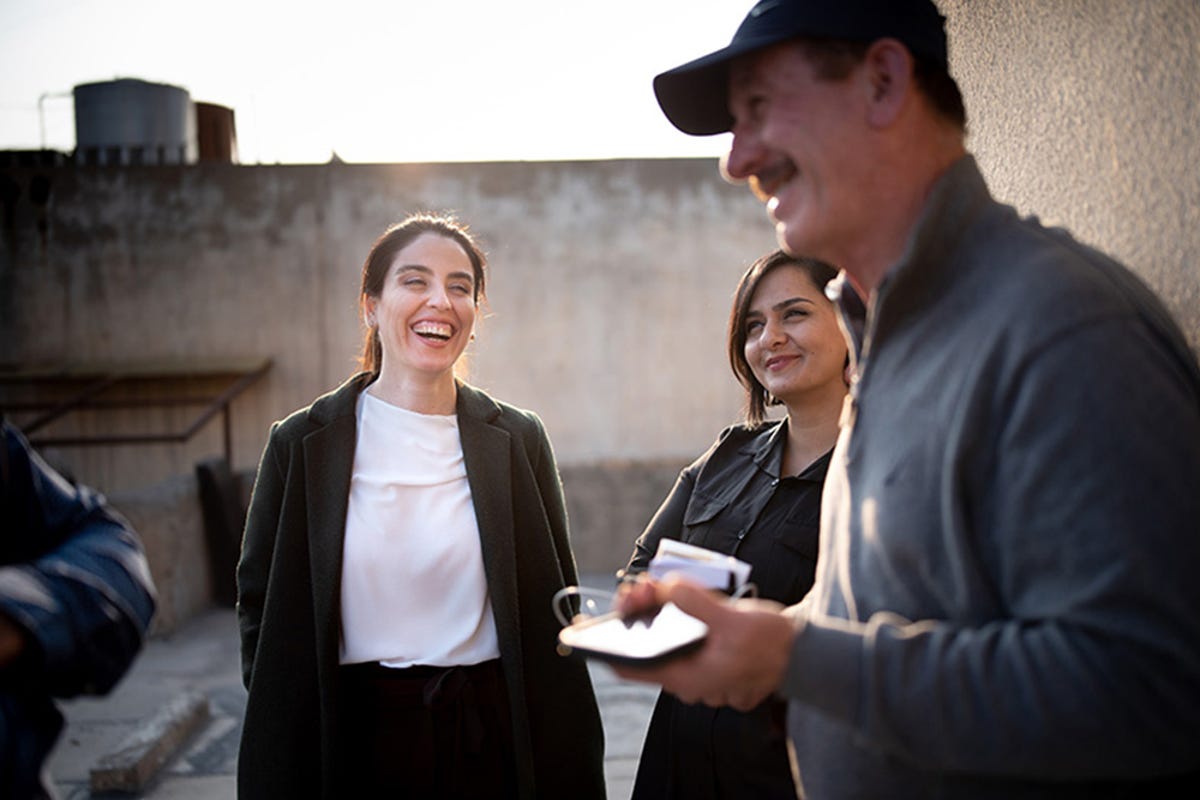 A battery-free, affordable solution
While studying in the United States, Basima learned about green building design and the green building rating system known as Leadership in Energy and Environmental Design (LEED). She started Kesk in 2018 as an engineering and design consultancy to bring LEED to Iraq and begin addressing the vulnerabilities of the conventional energy system.
Recently, Kesk has expanded its focus, targeting consumers as well as government and business. In 2020, the company began testing a standalone solar AC unit to tackle the problems posed by the unstable energy grid. It also introduced IoT (Internet of Things) building management systems that will enable data collection and energy use monitoring.
Each AC unit comes with internal components and external solar panels and accessories. Eliminating the battery makes the units cheaper and simpler—a boon for customers who can't afford whole-house solar installations. Although the units don't operate at night, Basima says, "You have solar AC working all day, so your house will cool down." Kesk also is collaborating with financial institutions to offer installment plans and is training its own corps of technicians, providing employment opportunities for skilled workers.
We want to provide solutions that are not only sustainable but also affordable. The average Iraqi household can afford our units with monthly installments.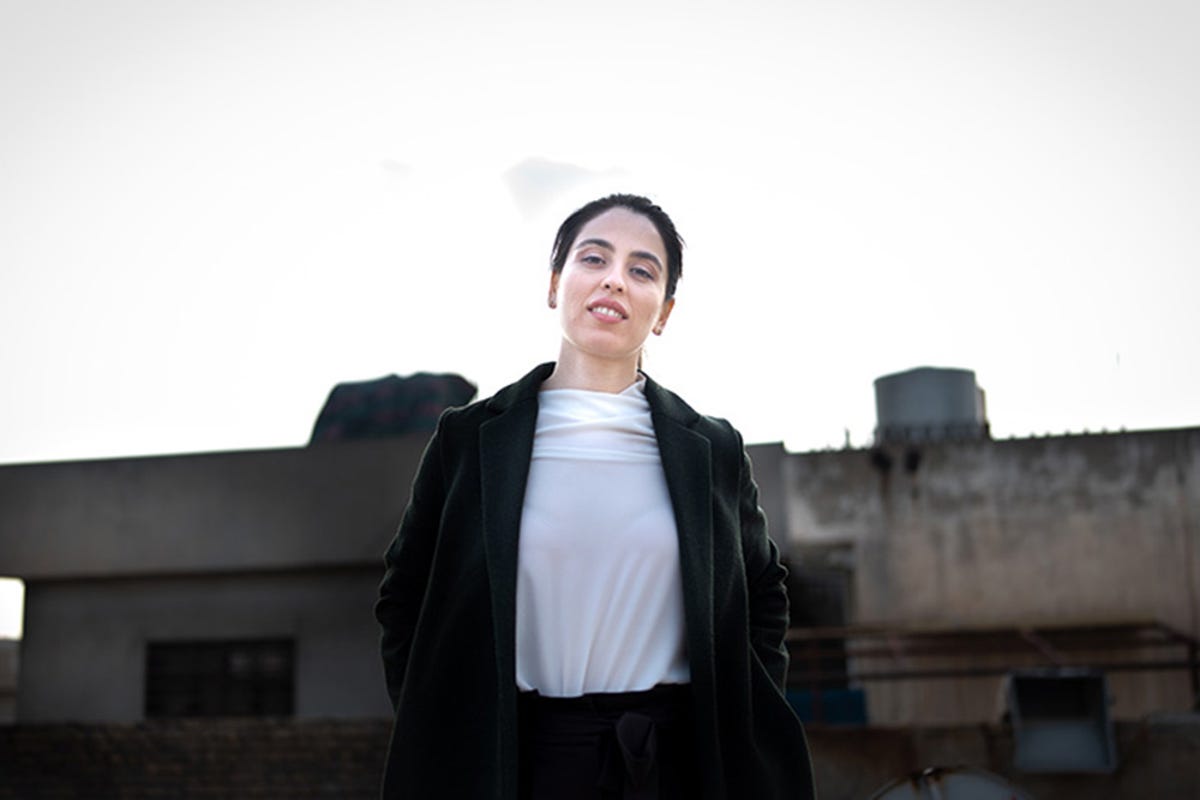 Buildings as energy generators
Kesk's eventual impact will be significant. The average Iraqi household has a minimum of four individual AC units. Shifting just one of those off grid could yield tremendous energy savings. To prove the concept, Basima says, "In the next 12 months we plan to install at least 100 units." The company aims to sell between 3,000 and 5,000 units in the next five years. "We want this to be not just for individual consumers but for businesses, schools, universities, hospitals—any kind of building that demands energy from nine to five." Drawing on its IoT work, Kesk is developing a portal that will demonstrate energy savings by gathering data from installed units.
Basima and her team are looking toward a future when buildings are not energy consumers but rather function as decentralized clean energy generators, rainwater harvesters, food producers, and biodiversity conservers.
This kind of product is going to be very helpful for Iraq because AC units consume 60 to 70 percent of Iraq's energy.