Christina Gyenge
Agora Energy Technologies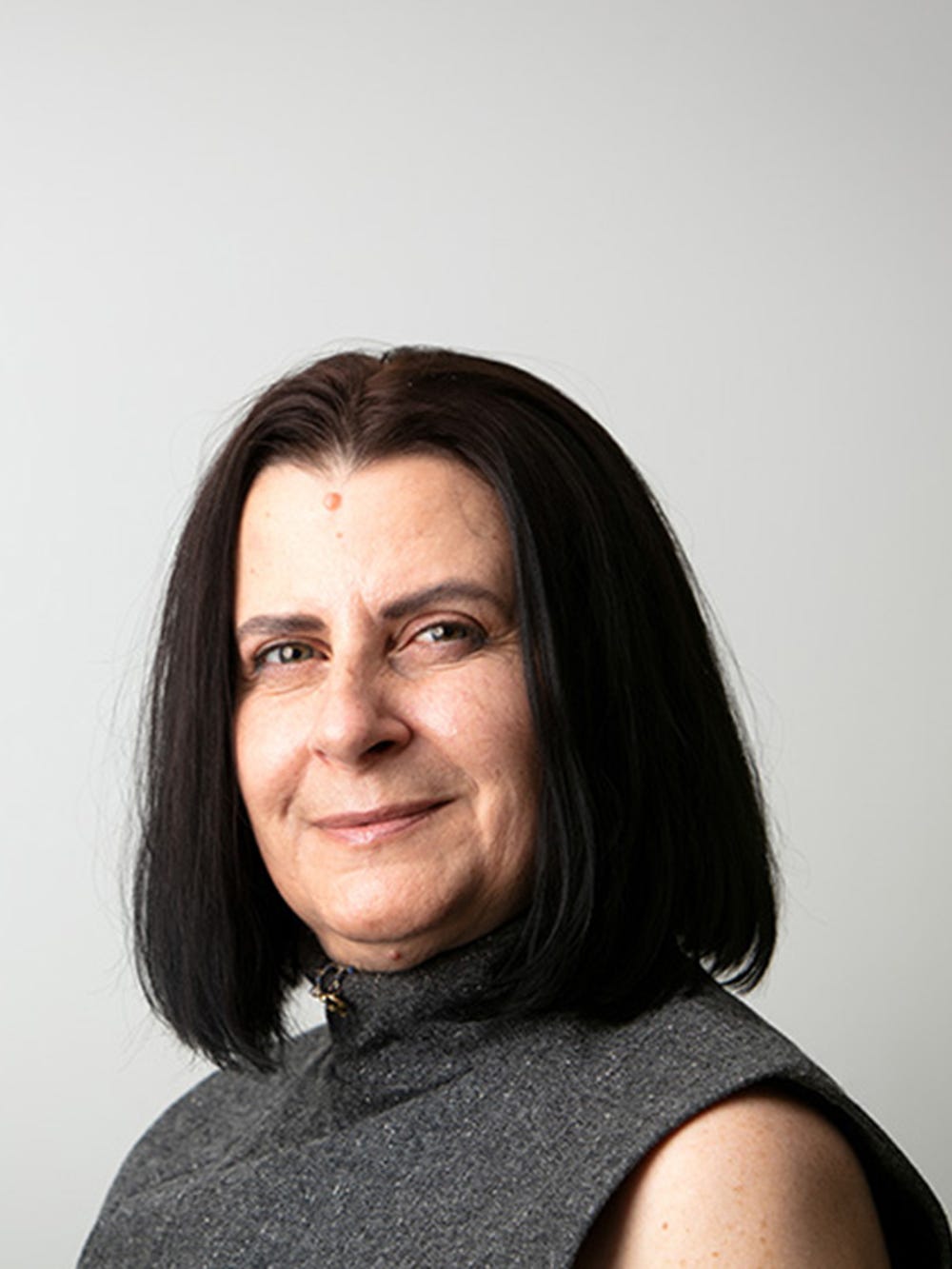 Agora is an engineering company that develops innovative non-metal CO2-based batteries for long-duration renewable energy storage.
Science & Technology Pioneer Award
CANADA
CLIMATE CHANGE WARNINGS ARE LOUD AND GROWING LOUDER

In 2016, earth passed the threshold of 400 parts per million (ppm) of carbon dioxide in the atmosphere and now stands at about 415 ppm. Climate change wreaks ever-increasing devastation in the form of severe storms, droughts, wildfires, and temperature extremes. Meeting the climate challenge will depend on innovative ideas for rebalancing the carbon equation.
Moving away from carbon-producing fossil fuels requires robust storage of electricity for periods when renewable resources (sun, wind, waves) are not available. Batteries are essential to enable access to electricity 24/7. Current battery technology, however, relies on metals such as vanadium and lithium that must be mined, transported, and refined using carbon-producing processes. Notwithstanding the supply chain limitations of metals, existing battery manufacturing procedures add to the CO2 problem instead of mitigating it.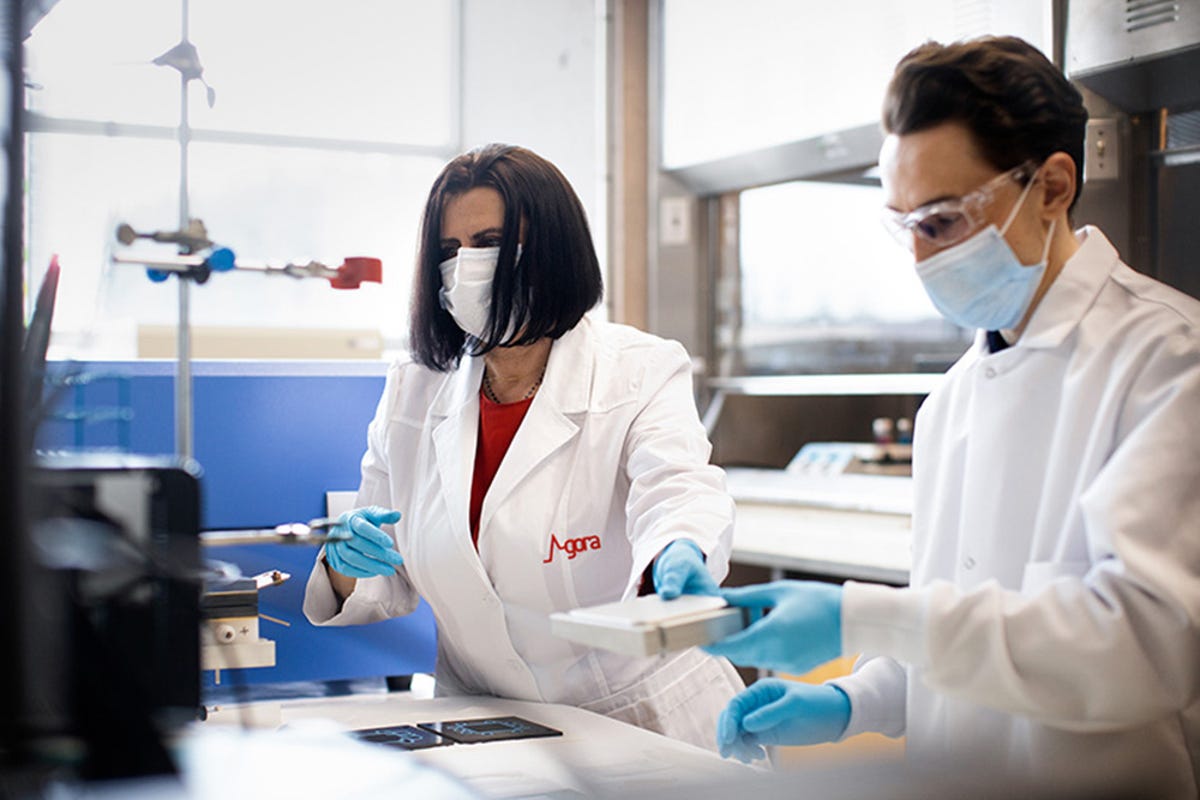 I've spent my career innovating at the interface between science and chemical and energy engineering to address issues that could improve human health and well-being.
DREAMING OF THE RED PLANET YIELDS A BREAKTHROUGH
Dr. Christina Gyenge was not thinking about climate when she began dreaming of using resources on Mars. In 2010, as a faculty member at the University of British Columbia, she considered the fact that the Martian atmosphere consists mostly of carbon dioxide. "If you went there, what would you do with 96 percent CO2? We started playing with the concept," she says. In the meantime, the ramifications of climate change became urgent and real here on Earth. "Suddenly, what started as a hobby became part of a real problem that needed to be solved."
Seven years later, Christina founded Agora Energy. Its CO2 redox flow battery, currently in development, upends 160 years of metal battery technologies and addresses both sides of the carbon problem. Its clean and economical technology reduces the energy consumption and pollution typically associated with battery production.
More ingenious, however, is the fact that the battery's raw material source is CO2—the very greenhouse gas now contributing to changes in earth's climate. Each ton of utilized CO2 results in 1.6 MWh of electricity, enough to power about three refrigerators for a year or drive more than 5,000 miles in an electric vehicle.
Christina and her team—which includes her husband and co-founder Elod Gyenge, a specialist in electrochemistry and electrocatalysis— invented a non-metal battery that uses carbon dioxide as the raw material for electron exchange. "Imagine a battery that eats CO2 when it's charging and produces electricity and chemical carbonates when it's discharging," Christina says. "We address two very big and growing markets. One is energy storage and the other is the CO2 utilization space via carbonate production."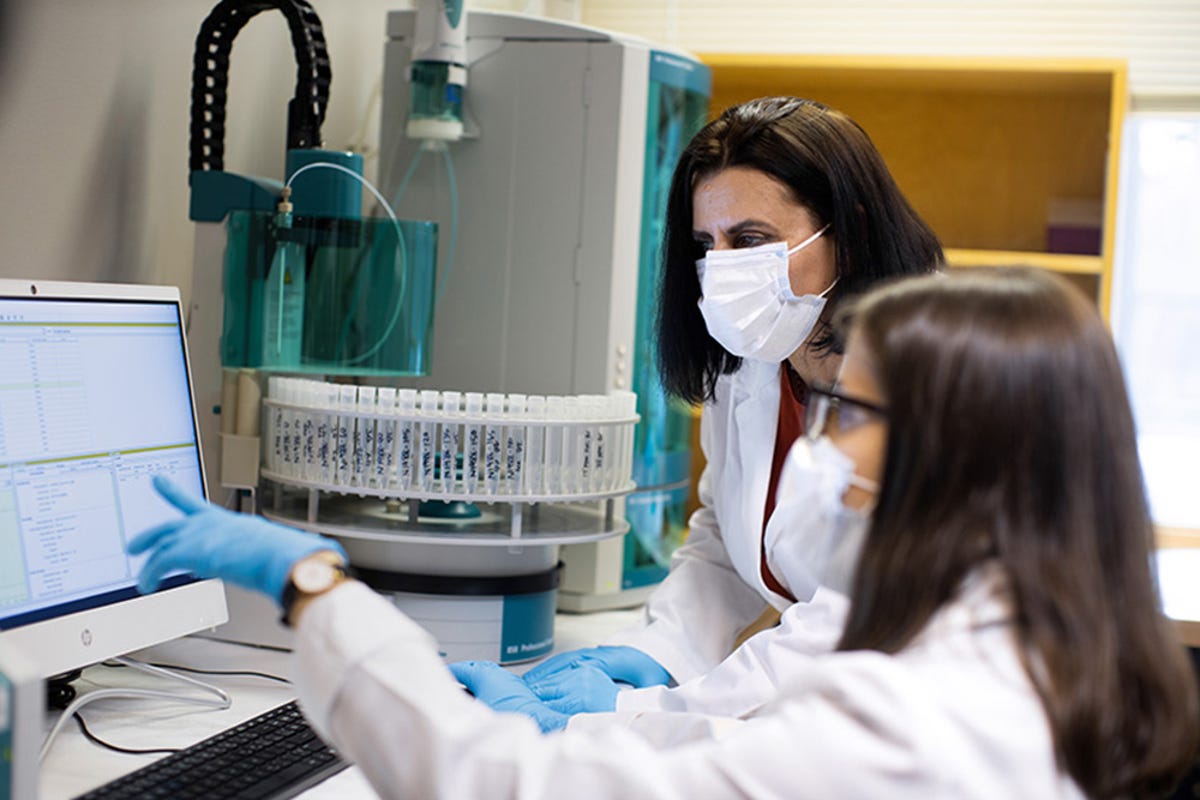 MASSIVE BATTERIES EQUAL MASSIVE IMPACT
Agora Energy's ambitious growth plan, as it moves from prototyping and testing to scale up for production, involves deploying 32 batteries by 2030. If that sounds like a small number, remember that these large-scale, industrial batteries are bigger by orders of magnitude than the batteries used in small devices or electric cars.
Christina says, "I want to see our battery deployed in areas where we have massive CO2 emissions," such as in cement, steel, and petrochemical manufacturing. And she would like to see it used in regions where renewables like wind and solar are plentiful but difficult to exploit because of a lack of storage options.
Agora's unique solution addresses simultaneously two enormous problems facing the planet and promises to go a long way toward changing the trajectory of climate change.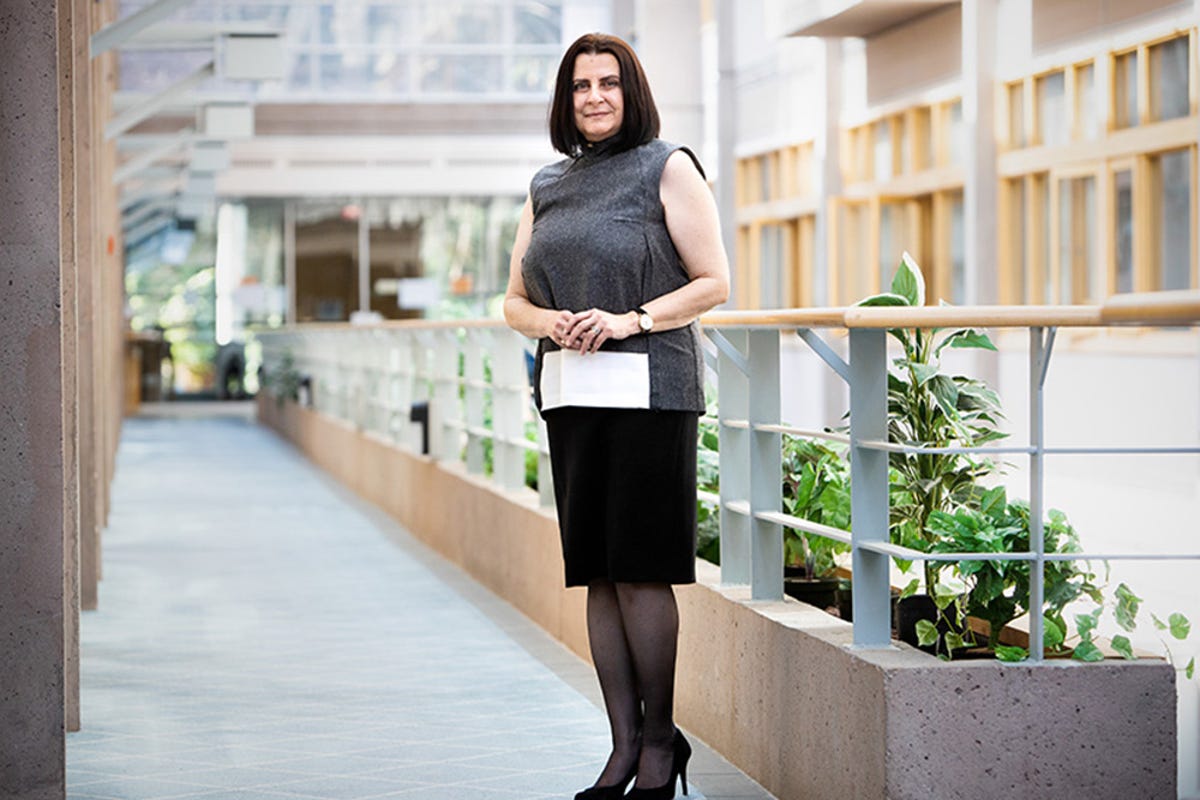 To address energy poverty, Agora's batteries can be deployed on a large scale together with solar farms in Sub-Saharan Africa to enable access to electricity for over one billion people in that region alone.