Denica Riadini-Flesch
SukkhaCitta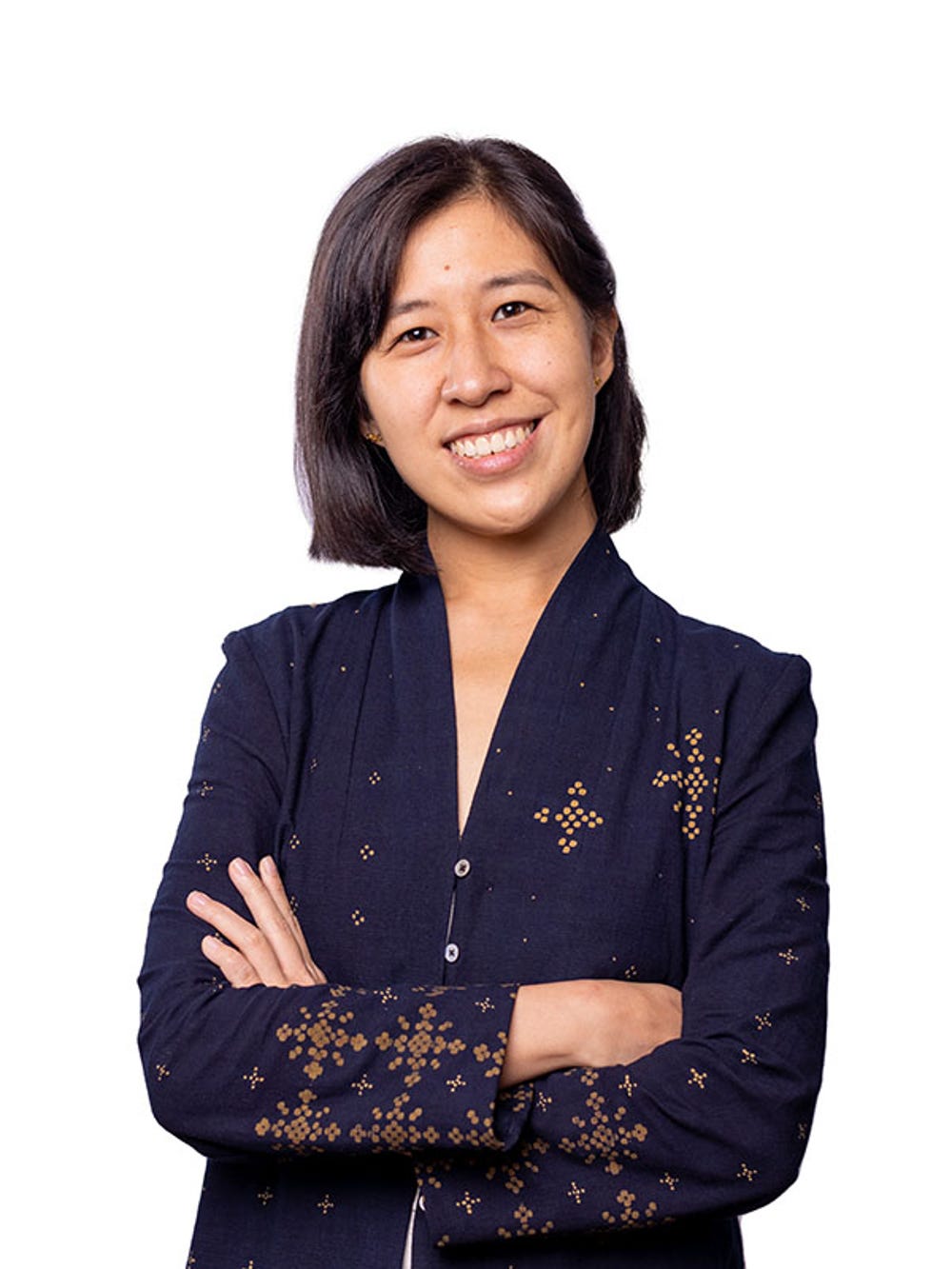 SukkhaCitta protects the planet and champions local culture by employing rural Indonesian artisans to produce handcrafted clothing using sustainable organic cotton grown by smallholder farmers.
South Asia and Central Asia
Indonesia
Indonesian women garment workers can't earn a living wage
Indonesia, one of the most important garment-producing countries, relies on a mostly female workforce. While women constitute a majority of the country's 5.2 million garment and textile workers (source: International Labor Organization), fewer than two percent earn a living wage. And consumers in countries that import Indonesia's clothing rarely consider workers' conditions or clothing's environmental impact.
Even while studying as a development economist in the Netherlands, native Indonesian Denica Riadini-Flesch wanted to return and contribute to building her country. But she didn't want to work with bureaucracies. "I wanted to have a direct impact. Women in villages across Indonesia don't need aid—they need work and access," she says.
I could speak English and could study abroad. I felt guilty knowing that's not an opportunity most women in Indonesia have. It was the first time I realized as a woman myself that not all women have the same chance in life. I wanted to change that.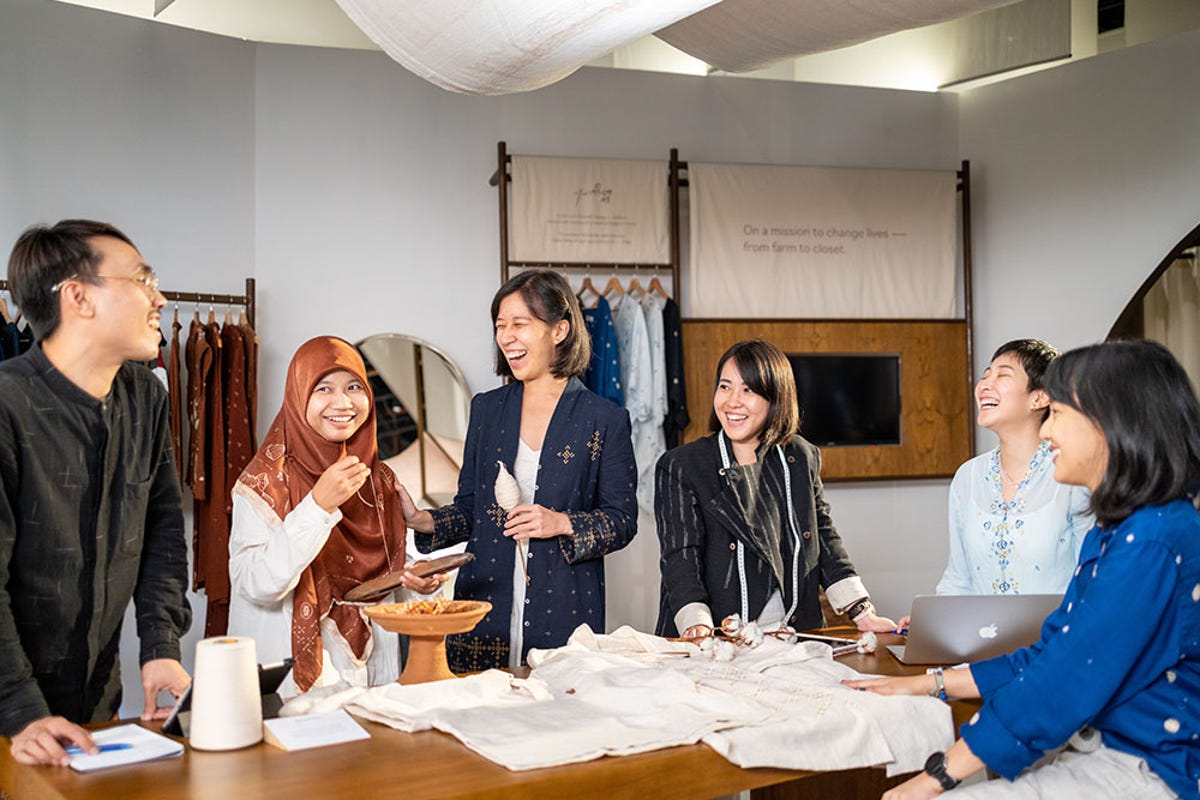 SukkhaCitta connects artisans directly with consumers
Denica had no experience in fashion or retail but decided to start SukkhaCitta, which means "happiness," to directly help women stuck in poverty. "SukkhaCitta is a bridge that connects consumers from all around the world who care about how their clothing is made with the women who make it in villages and small factories," she says. "These women are the most marginalized segment of the global fashion industry because their labor is outsourced through layers of middlemen. We bypass that and ensure they get a living wage."
Another problem is the standard industry practice of using environmentally harmful and health-damaging toxic dyes. A third problem is that almost all of Indonesia's cotton is imported from countries that grow it on massive monoculture farms using toxic chemicals. "Cotton has been named the dirtiest crop on the planet because of the amount of herbicide needed to grow it. But it doesn't need to be this way," Denica says. She and her team discovered an older generation of Indonesian cotton farmers that remembers how their grandmothers integrated cotton into the forest ecosystem and alleviated the need for chemicals.
SukkhaCitta pays living wages throughout its supply chain, offers free business education, provides interest-free loans and grants for women to start businesses, and funds craft-school scholarships. It maintains a commitment to the environment by using no toxic chemicals, completely avoiding plastic through the supply chain, upcycling 100 percent of offcuts (odd leftover cuts of fabric), and growing its own plant dyes and organic cotton using regenerative farming methods.
The idea is that by changing not only how something is made but also how it is grown, you can contribute to and be part of a climate solution that's right under your feet—the soil.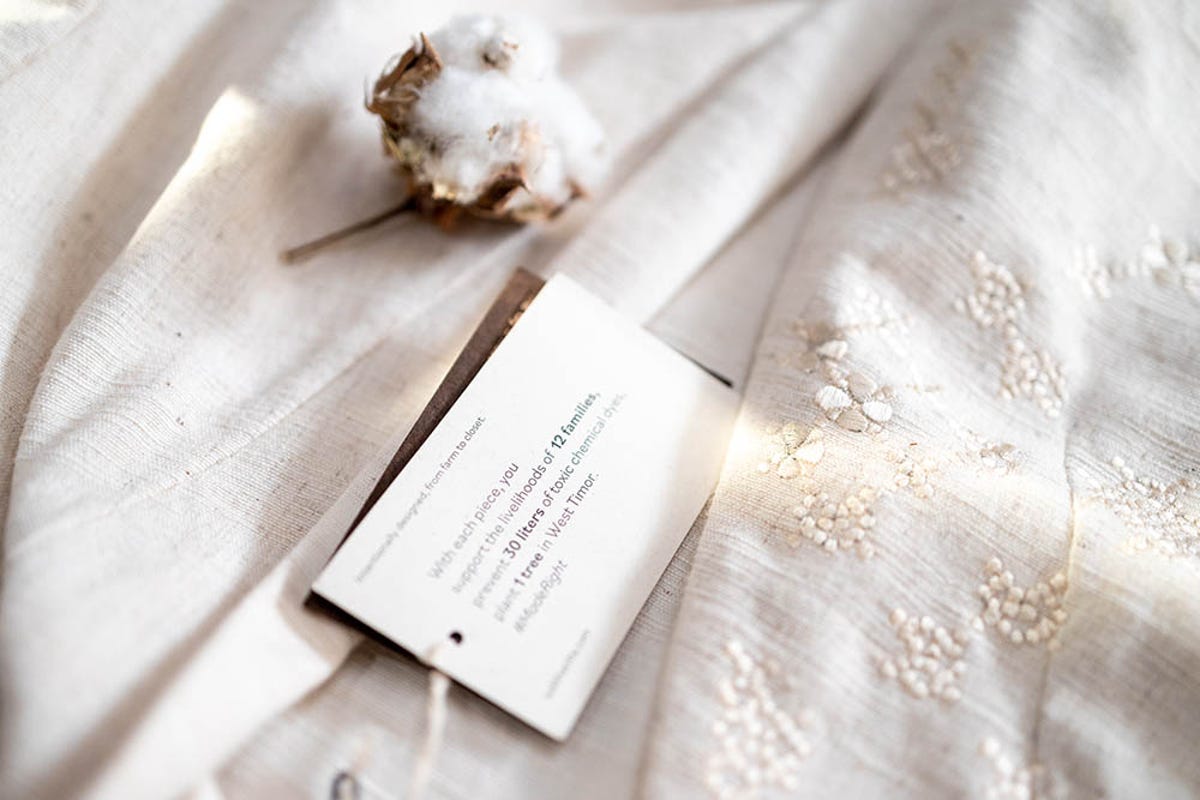 The impact of handcrafted, traditionally made clothing reaches beyond fashion
The company started in 2016 with only three women. Today, their work impacts more than 1,500 lives in rural Indonesia. Denica adds, "The most important number for me is the average artisan age. When we started, the women we worked with were around 60. Today the average age is only 28. More young women are coming to our classes to learn these skills. We are regenerating our culture through economic opportunities."
Denica's dream is to bring cotton back to Indonesia. The company's Mama Kapas (Cotton Mama) program invites women in eastern Indonesia, who suffer the greatest effects of climate change, to return to the agroforestry method of growing cotton. In 2020, the company established the Rumah SukkhaCitta (RSC) Foundation to scale its impact and get women in Indonesia's villages ready for climate change, with a goal of positively affecting 10,000 lives and regenerating about 1,000 hectares of degraded soil.
The artisans and farmers drive Denica's enthusiasm. "Meeting these women made me realize that we all want happiness in life," she says, "but most of us don't know what makes us truly happy. The women have taught me that true happiness comes from contribution and a sense of being enough."
We've managed to increase the women's income by 60 percent on average and we have built four craft schools in villages all over Indonesia.