Fariel Salahuddin
UpTrade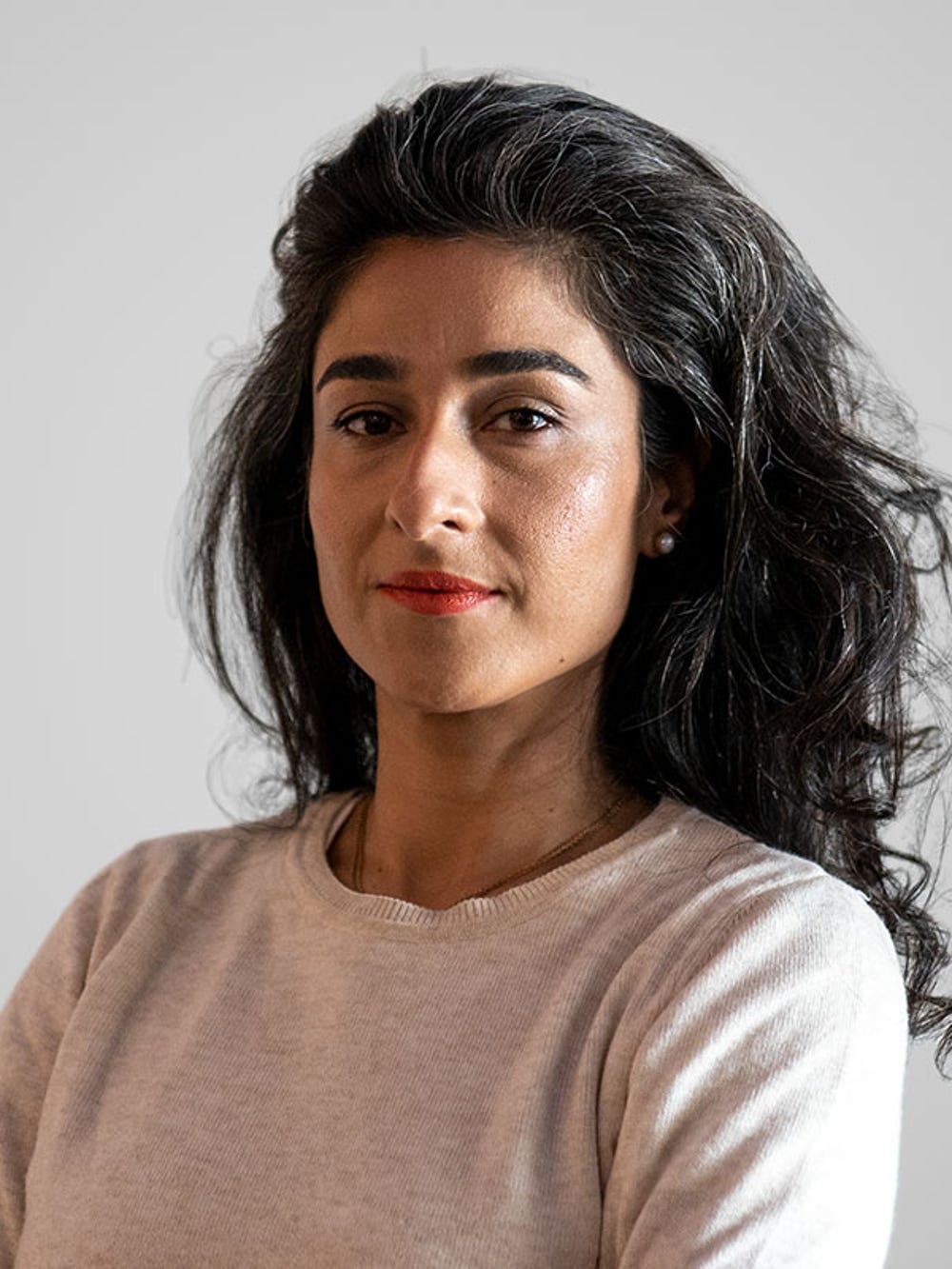 Livestock Rich and Cash Poor
Electricity remains inaccessible for many rural communities in Pakistan. A World Bank report estimates almost 40 percent of the country's rural population lives without access to the electricity grid. Diesel-powered pumps, too, are unattainable for cash-strained communities, forcing women to spend up to four hours a day fetching water from distant wells. While Pakistan's small farmers and the landless poor are rich in livestock—primarily goats—selling off parts of their herds does not yield enough to purchase a solar water pump.
In 2015, Fariel Salahuddin saw this scenario in Sindh province, where her background as an energy specialist and former World Bank consultant brought her to explore a potential off-grid solar project. The village's aging diesel-powered pump had not worked for months. A solar pump was unaffordable at about $10,000.
Fariel recalls, "As I sat there, a herd of about 200 goats was coming back from grazing. I thought 'Wow, that's a lot of goats.' The village doesn't have cash, but maybe they can pay in livestock." She decided to accept goats as payment for the solar project. A few months later she was able to sell them during the Muslim festival of Eid when meat demand and prices typically rise. She recovered the cost of the pump—plus a profit.
I remember going with my grandmother when she volunteered to teach basic education in less developed areas in the city. This directed my interest to study economic and social inequality and get into development.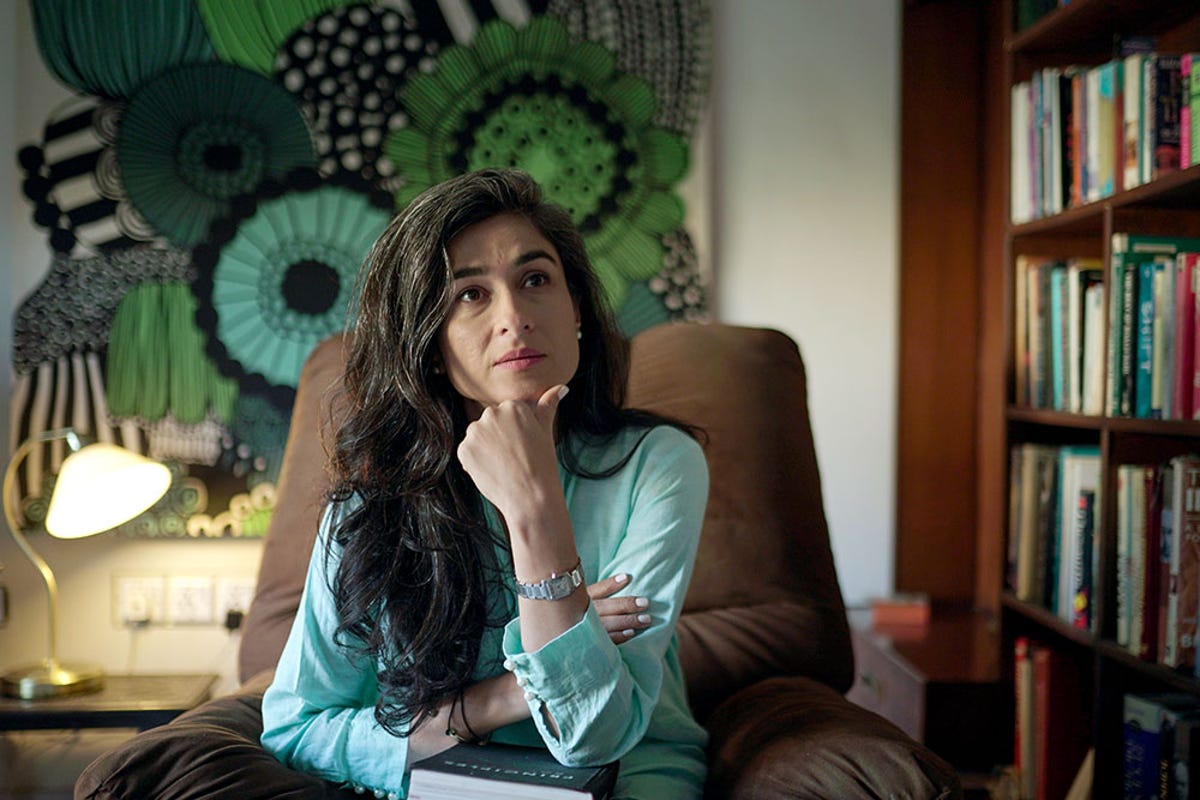 Bartering is Key
Those moments came together to inspire Fariel to found UpTrade, originally Goats for Water, in 2017. The company offers rural Pakistani communities an innovative yet simple solution to their water and electricity challenges: exchanging livestock for solar water pumps and other solar devices for lighting, communication, and cooling.
UpTrade forms a three-party agreement with communities and an energy partner that supplies, installs, and maintains the water pumps. UpTrade vets the animals and sells its retail brand, Goats for Water Meat, directly to customers, meat companies, restaurants, and large stores via its electronic livestock market platform. Certain assets such as solar water pumps are community-owned and the company now also works at the household level to sell solar home systems (lights, fan, and charging capability).
The vision is for any farmer in a rural and remote community to be able to use their produce and livestock as currency to buy what they are unable to afford in fiat currency.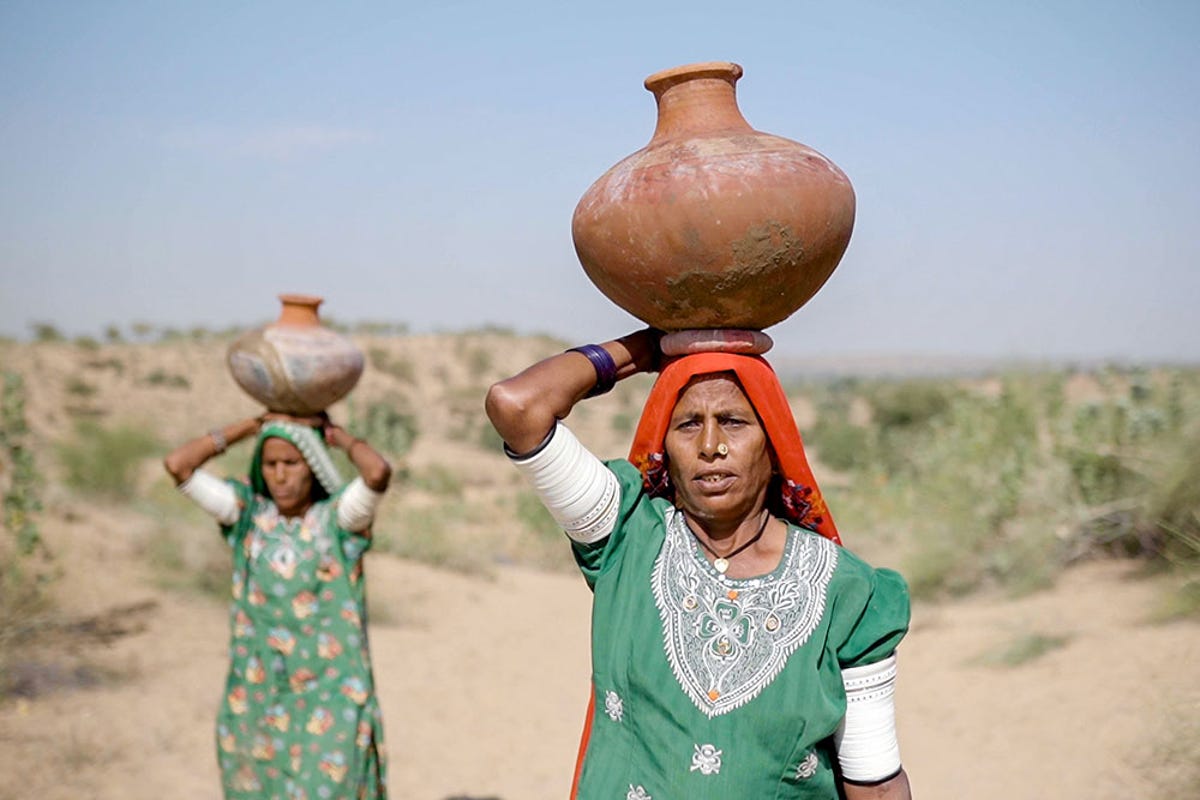 UpTrading for Smallholder Farmers Around the World
"In the next two years, we want to expand within Pakistan, where there are five million smallholder farmers," Fariel says. The company has received requests from entities around the world that want to bring the livestock-as-payment idea to their communities, expanding UpTrade's potential reach to the world's one billion or so smallholder farmers. "The next step is to create an open-source model to share what we know so anyone in any country can replicate it."
At the village level, community spirit plays a part in bringing villages on board. Even villagers without goats to contribute still enjoy the benefits of the pump. Returning to a village that now has a pump, Fariel sees life, laughter, and activity among women who once trudged to and from the well. "In the past, these communities were always waiting for someone from the outside like an NGO, a charity, or the government to provide for their big infrastructure needs," she says. "Now they have the means to meet these needs themselves, which is self-reliance. And that to me is the biggest impact."
Between 2019 and 2020, we doubled the number of people with access to electricity and water. I was really humbled that I was able to bring about this impact.