Iva Gumnishka
Humans in the Loop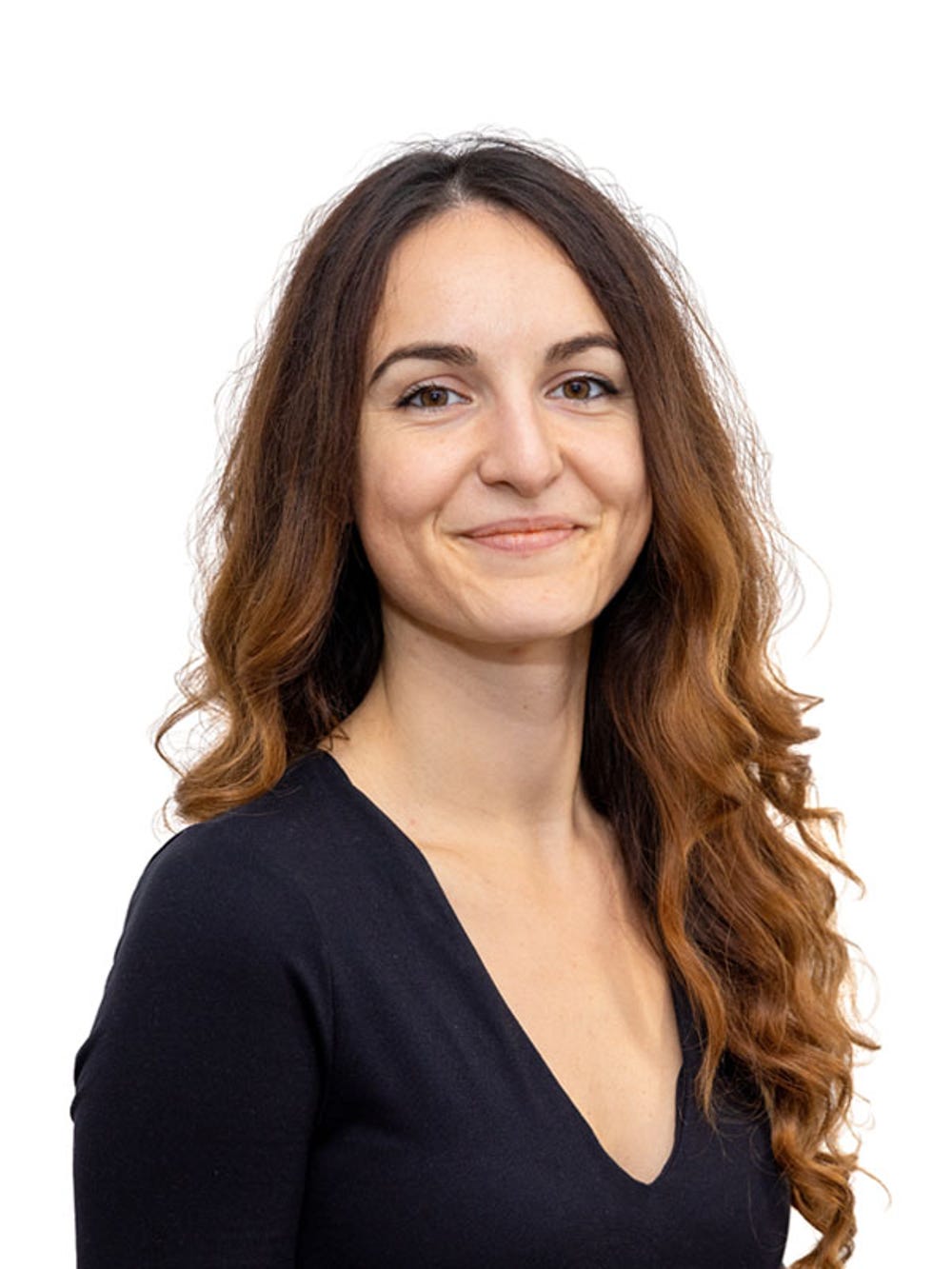 Humans in the Loop is a hybrid social enterprise that employs conflict-affected and displaced individuals to provide human insight to artificial intelligence systems.
Conflict and persecution force record displacement worldwide
In 2022, 103 million people were forcibly displaced around the world, an all-time high and an increase of 15 percent since the end of 2021 (source: UNHCR). While a large portion of the jump resulted from the war in Ukraine, the trend has been heading steadily up over the last decade.
In 2017, Iva Gumnishka was studying human rights in the United States when she learned about a social entrepreneur providing jobs to local youth and began wondering if she could use social entrepreneurship to support refugees in her home country. "That entrepreneur was super inspiring for me. After graduating, I came back and started working as a volunteer in a refugee camp here in Bulgaria," she says.
Soon after, she founded the company that would become Humans in the Loop. "We started with classes to help people get jobs in places like call centers. A lot of people are unable to get such jobs because they don't have the skills. The goal was to find an easy job that anyone can do so that they can start earning money immediately."
I love the challenges inherent in being an entrepreneur and I was always very interested in languages and different cultures. I decided human rights was the angle through which I wanted to study different disciplines.
AI companies and refugees make strange but sensible companions
Around the same time, Iva became aware of a challenge in the artificial intelligence (AI) industry that affects everyone who engages with technology: AI systems are only as good as the data used to train them. Without human oversight, systems may learn a skewed vision of the world, resulting in inaccuracies, or, worse, harm to the people they are intended to serve. "For these systems to learn to recognize objects and images, you need to show them examples that are generated by humans," Iva says.
The idea of connecting the refugee crisis with this challenge came from the company's first client and a friend in the AI field. After a successful pilot, the company began training refugees to become the "humans in the loop," monitoring the AI data sets used to build algorithms. Humans in the Loop has since evolved into a hybrid organization that includes the original job-providing entity and a foundation that provides training and career counseling.
Humans in the Loop stands out because local teams train and support its workforce. The local focus, Iva says, "is a much better practice compared to crowdsourcing marketplaces which are typical for the industry. It can guarantee the quality and consistency of data." Humans in the Loop also has outlasted other organizations using similar models, which have not been able to sustain refugee support because most were based on programmatic or short-term funding.
To train AI systems, you need to test and verify them with human supervision and monitoring. This is the opportunity that we're using to generate work for people who are affected by conflict.
Refugee need drives expansion
To date, Humans in the Loop has provided payments totaling a little over a million US dollars to 952 people.
With a core team of 15, mostly based in Bulgaria, Humans in the Loop partners with organizations inSyria, Iraq, Afghanistan, Lebanon, and Yemen. The company recently started working in Eastern Europe (Ukraine), and Central Africa (DRC) and plans to expand to more countries with the aim of providing work to 1,500 conflict-affected people by 2024.
The company is not trying to grow for growth's sake; refugee needs drive its goals. "There are so many locations and so many people who need work," Iva says. "We've been working on this for five years now and we're not intending to stop."
Instead of providing humanitarian aid or specific interventions that refugees may not need, we give autonomy to people to earn money and to decide best how to spend it.