Khadija Elbedweihy
PraxiLabs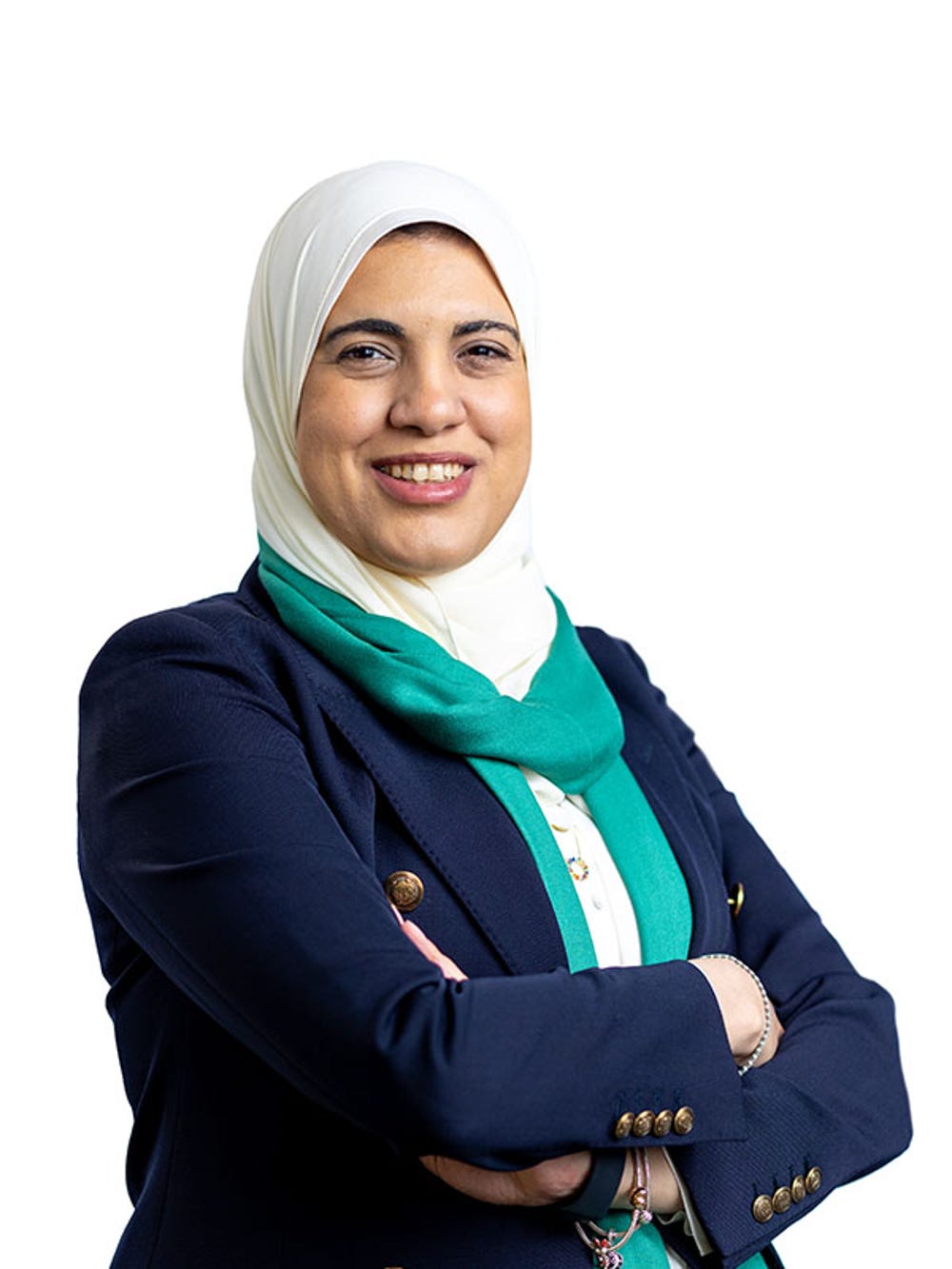 PraxiLabs makes science labs accessible, usable, and affordable for educational institutions and schools with an immersive virtual lab experience.
Middle East & North Africa
Egypt
Students without lab access miss a vital dimension of science education
Forming and testing hypotheses through experimentation is the foundation of the scientific method. In many fields, testing involves a laboratory and training a new generation of scientists involves hands-on teaching in the lab.
Yet access to traditional labs is limited in many areas of the world. In Egypt, only 19 percent of preparatory schools offer science labs to students, depriving a majority of those students of access to the practical application of their scientific education (source: UNESCO). Africa contributes less than one percent of the world's scientific output, yet is home to 17 percent of world population—a population that's among the youngest and fastest growing.
Edtech entrepreneur Khadija Elbedweihy grew up in an academic family, surrounded by relatives who often discussed education, debating the merits of various countries' educational systems. "I grew up thinking that if you want to solve any of our nation's problems, you need to solve education problems," Khadija says.
During her university experiences at Cairo University and in the United Kingdom, Khadija began noticing a theme among students in the sciences: lab work was critical to their educational success, yet access to lab facilities was often difficult. "The lab would be open only part of the day. If students wanted to go, they had to worry about scheduling problems and logistics. And they had only one chance to do an experiment, let alone some emerging markets do not have labs to begin with," she says.
I was finishing this chapter in my life and wanting to be more than a university professor. I started thinking about how to best make humans and computers interact to solve problems. At the same time, I was learning about the lab problems my colleagues experienced every day.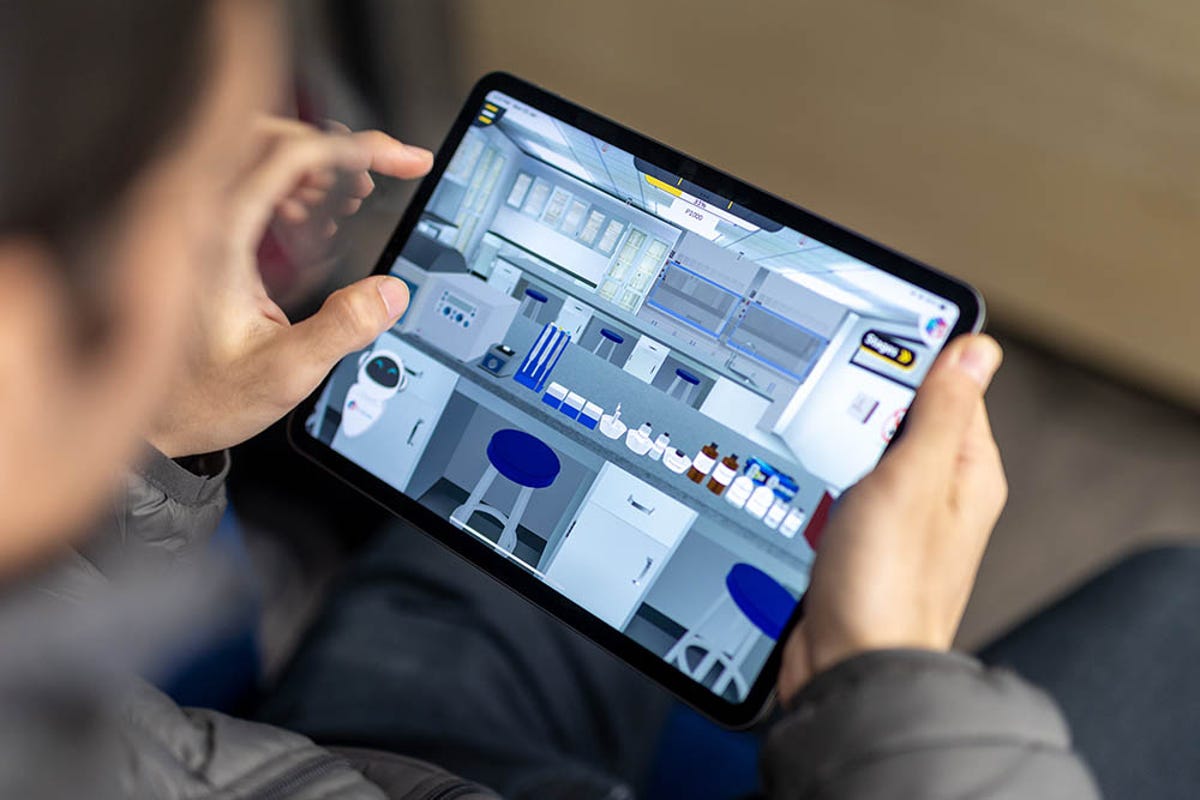 A passion for education blossoms into a successful venture
Toward the end of her PhD studies, Khadija reconnected with her childhood enthusiasm around education. She returned to Egypt in 2014 and started researching the idea of virtual labs as a solution to the challenges she'd learned about. No one offered such solutions regionally so she started Praxilabs with her sisters Safiya and Alaa in 2016 to address the issue of lab access in the MENA region.
The company's online lab lets students conduct experiments interactively using a virtual platform and provides a selection of experiments in topics such as organic chemistry, immunology, and microscopy, and provides experiment guidance. The company also works with universities and schools that purchase and give the lab platform to students for free.
Other virtual lab platforms may have nice graphics and do a lot of storytelling but this is not what students really need. They are going there to practice. We focus on mimicking real lab experience, together with an intuitive and practice-oriented interface.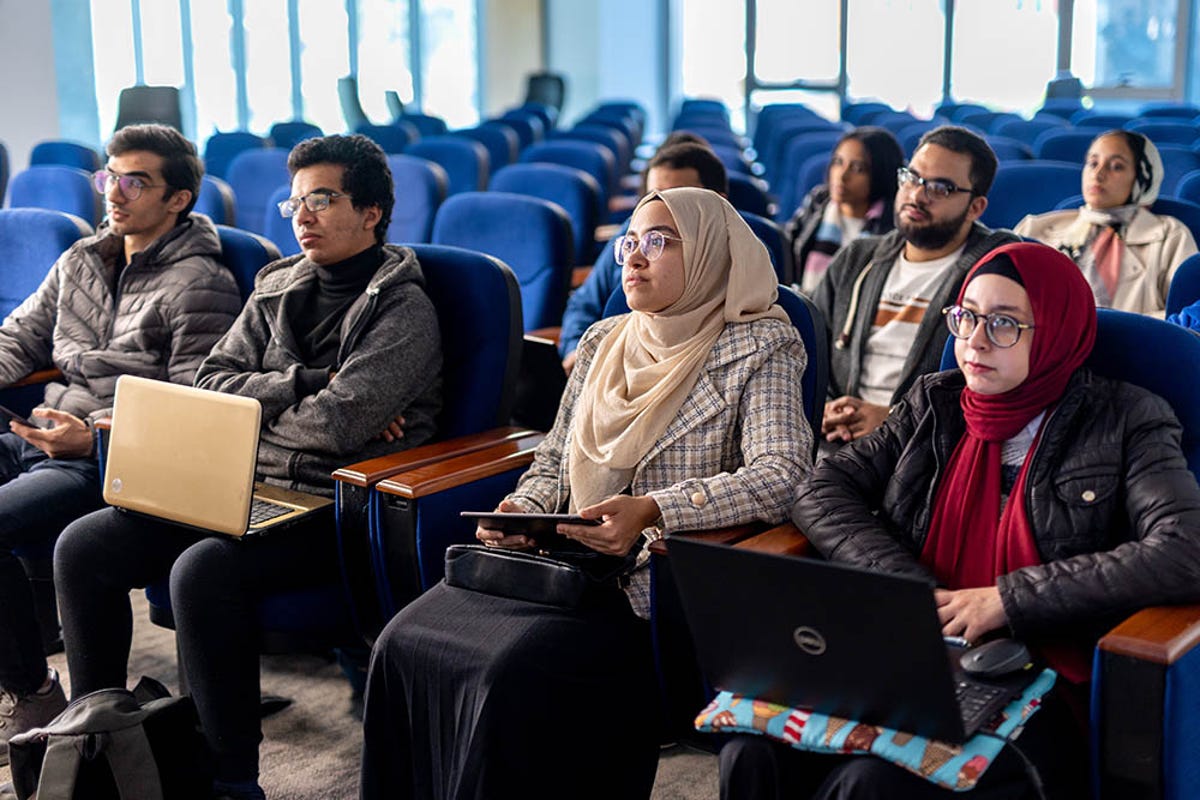 Praxilabs' vision encompasses global educational parity
Currently, Praxilabs offers 200-plus experiments and plans to expand both the number of lab experiments it offers and its reach. "I started in Egypt, but I was always thinking about going global," Khadija says. "I wanted to start here—why should only the United States or United Kingdom have this knowledge? I felt it would be a great added value for us to have it here." In 2023, the company plans expansion to Oman, Qatar, Iraq, Kenya, Indonesia, Singapore, US and Canada.
Because customizing and adapting an outside app to a native culture is not always easy, the Praxilabs team decided the best approach would be to create one. The native app also addresses access, Khadija says. "A lot of students in Africa or Latin America or even the Gulf don't have their own laptop or computer at home, so we cannot go into these regions without a native app. And our web platform uses a third of the bandwidth that other products do to support lower bandwidth internet connections."
Through its innovative app, its broadening reach, and its generosity, Praxilabs is realizing its vision ofproviding equal opportunities for science students across the world.
When we talk about our vision, we always talk about equal opportunity. We are aiming to provide an equal opportunity for science students everywhere in the world. For example, we hope we can have an impact in Latin America, Africa, or other markets without access to real labs.