Lily Dempster
One Small Step
One Small Step is helping society to rapidly decarbonize with an app that helps anyone achieve net zero emissions through lifestyle changes.
High-consumption societies must change behaviors to avoid catastrophic temperature increases
Debate over whether climate change is occurring (source: NASA) has abated and attention mostly centers on the most effective ways to mitigate it. The problem's urgency demands action by both institutions and individuals. Fortunately, many governments are undertaking policy initiatives and 73 percent of consumers want to reduce their personal environmental impact.
Lily Dempster was well aware of the policy side of the equation. In her role as a market impact director at Australia's leading online community advocacy organization, she ran campaigns encouraging consumers to switch to renewable energy. "I realized how big an impact individual behavior and consumer choices can make, particularly in high income countries with high per capita footprints," she says. "With just a couple thousand people acting together, you can rapidly reduce emissions and also promote growth of zero-carbon businesses. That was the moment I shifted from top-down policy to grassroots consumer-driven work."
I knew that climate change was the biggest social justice issue of our generation and I wanted to dedicate my life to helping solve it. There was a gap in the environmental movement–changing consumer behavior en masse–and I was well placed to try to address it.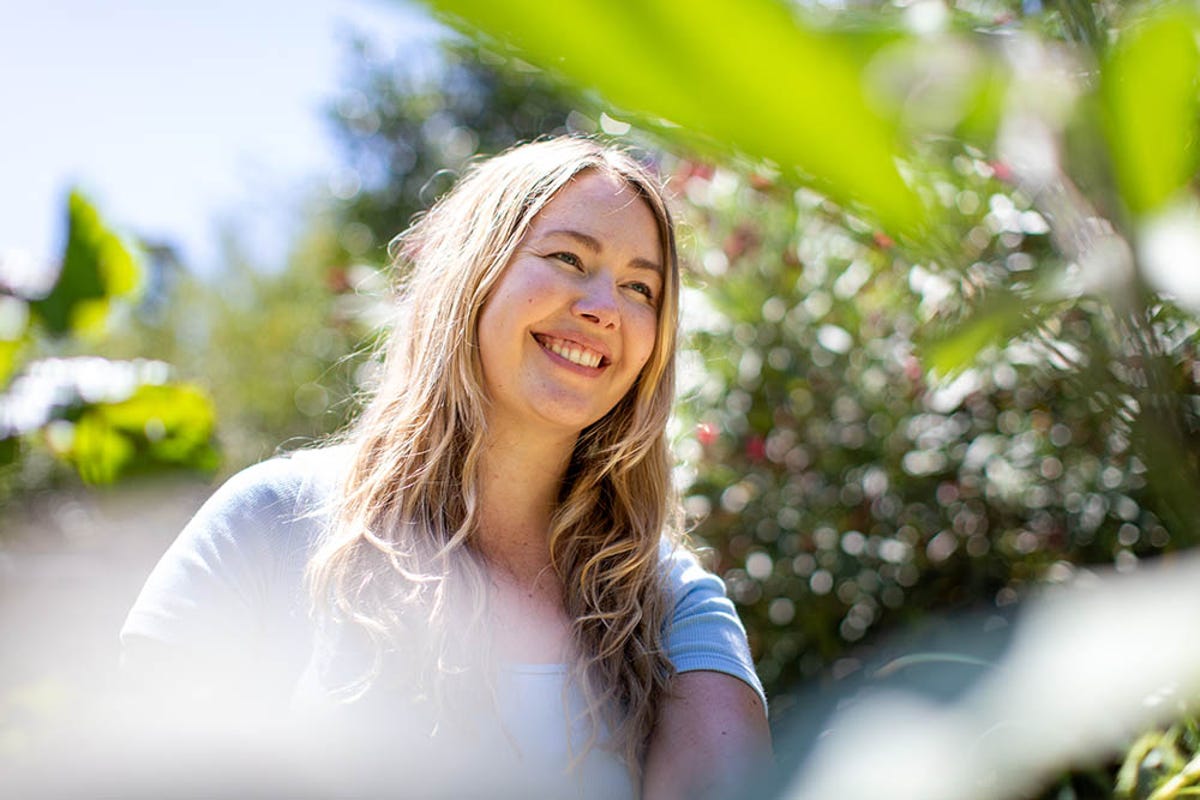 Behavioral science amplifies collective action
Individuals may want to reduce carbon consumption but often feel paralyzed or demotivated when they can't see the outcome of an action like eating less meat. They may be confused about how to choose a solar provider or suffer information overload around climate-friendly product options.
Lily began looking at how behavioral science could make it easy, fast, and rewarding for people to reduce their emissions and concluded that an app to address barriers to behavior change was the natural solution. "You want to work with behavior, not against it. Most people use their phones constantly and in an app you can achieve greater engagement than with a website."
She launched One Small Step in 2018 to develop an app that supports individual climate actions. Users log the behaviors they're already taking to see a breakdown of their carbon footprint and then get a personalized climate action plan to help them achieve net zero emissions.
The app's "small steps" approach lowers cognitive overload. Gamification, comprehensive courses, community tools, and real-time impact feedback encourage engagement. "Our approach is designed to make it easy for people to take action by reducing friction and cognitive load," Lily says. "And users don't just get a grab-bag of ideas. They get a curated program that's personalized based on their location, preferences, and household."
The app removes the guesswork, showing your carbon footprint and giving you a fully personalized climate action plan, with in-depth programs and habit coaching to support you to reach net zero emissions. It covers the full gamut of sustainable behaviors–waste, energy, transport, food, and the stuff you buy–all specifically tailored to you and your lifestyle and circumstances.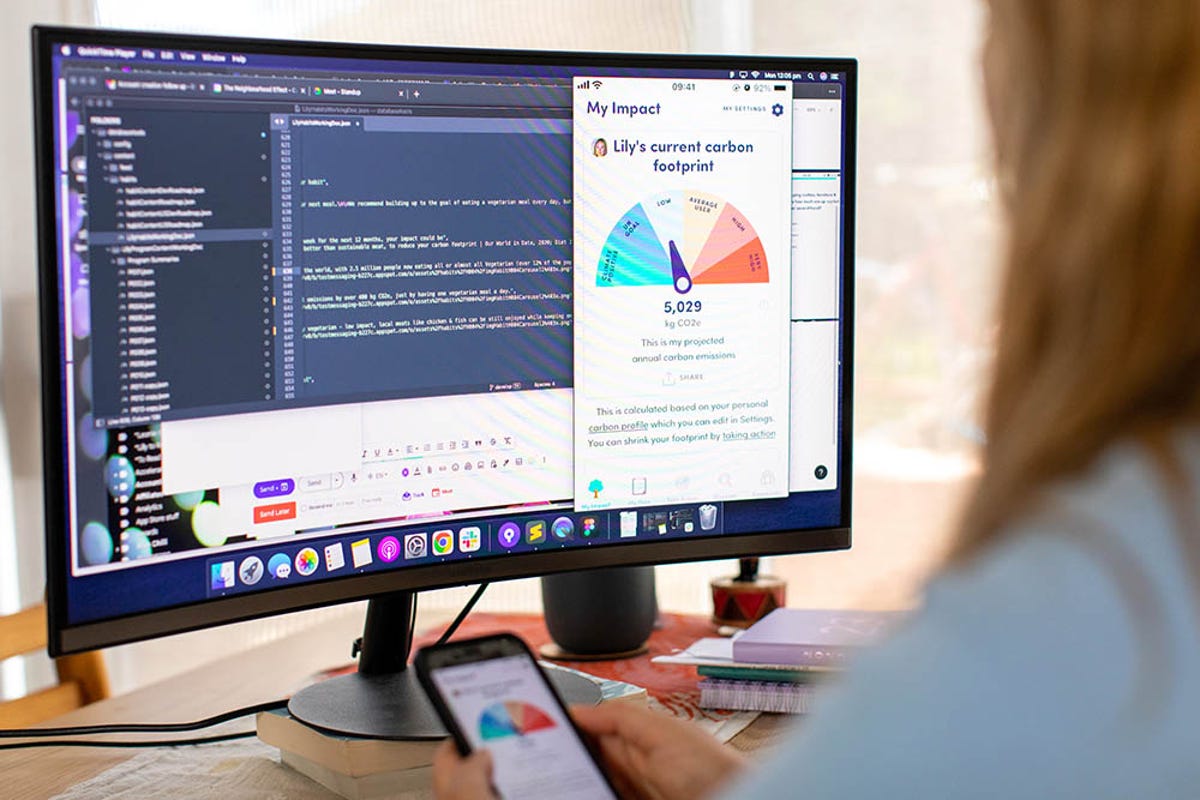 Small steps worldwide fuel optimism

Each of the app's 70,000 users in Australia and the United States have been able to reduce their carbon footprints by up to 50 percent, so far preventing eight million kilos of carbon emissions. Collective impact data comes from the assessment One Small Step does to determine a user's initial carbon footprint. "We have a baseline for their climate impact coming in. Then we measure the difference the app makes," Lily explains.

The company's goal is to roll out the app globally in 2023. The potential to reach the 1.5 billion or so people who care about climate change around the world gives Lily optimism even in the face of the most pressing crisis of our time. "If each of those people reduced their carbon footprint by about a third," she says, "our product could have an impact that's double that of eliminating all the carbon emissions from the aviation industry globally." The UnitedNationsIntergovernmental Panel on Climate Change backs that up. "The IPCC said that demand-side climate change mitigation, including consumer behavior change, can make up a whopping 40 to 70 percent of the world's needed carbon emission reductions. So it's time to stop treating consumer behavior change as a fringe issue in the fight against climate change."

Lily's work has made her hopeful enough to decide to recently have a child. "I'm choosing to be optimistic about the prospects for rapid decarbonization. I think it is still possible."
There's a misconception that sustainability is going to cost a lot more money. Actually, an average user of our app can save over USD$3,000 a year.