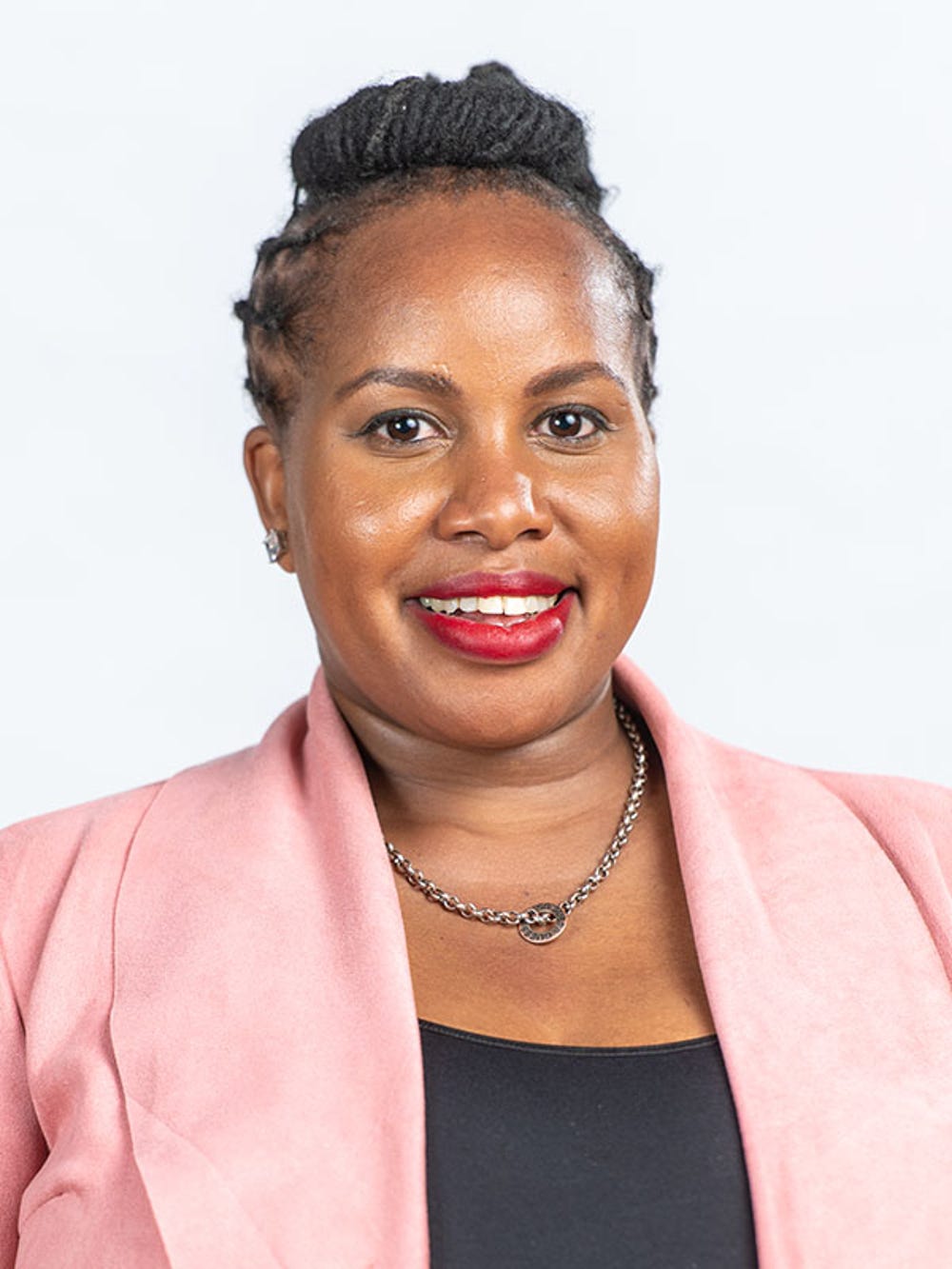 EcoPost recycles waste plastic to manufacture into eco-friendly plastic lumber, creating sustainable jobs for people in marginalized communities while conserving the environment.
Anglophone and Lusophone Africa
KENYA
Kenya's Environmental and Social Scourges
Kenya boasts some of the world's most beautiful natural landscapes, yet suffers from both plastic pollution and deforestation. Plastic litters the land despite a 2007 plastic bag ban. Forest cover shrank to 6.3 percent of land area between 2001 and 2020 even as demand remained high for fencing materials. At the same time, 36 percent of Kenyans live below the poverty line. Some scavenge in dumpsites to survive. More than half a million young people enter the job market every year with limited employment prospects.
Lorna Rutto grew up an outdoors-lover in rural Kenya and was troubled by the proliferation of plastic litter and the disappearance of Kenya's forests. "I was bothered by how our beautiful forested areas were devastated because of the need to cut down trees. I used to love to swim in the streams, but the rivers dried out when all the forests were cut down."
After graduating in commerce and accounting, Lorna sought employment stability by pursuing a banking career. "But something felt wrong; I was working on systems and structures and not with people and science, which had been my other passion at school." She discovered a shared love of the environment with a young biochemical engineer at her first job. They chose to tackle plastic pollution to further their cause, combining his technical expertise with her financial and managerial know-how to found EcoPost in 2010.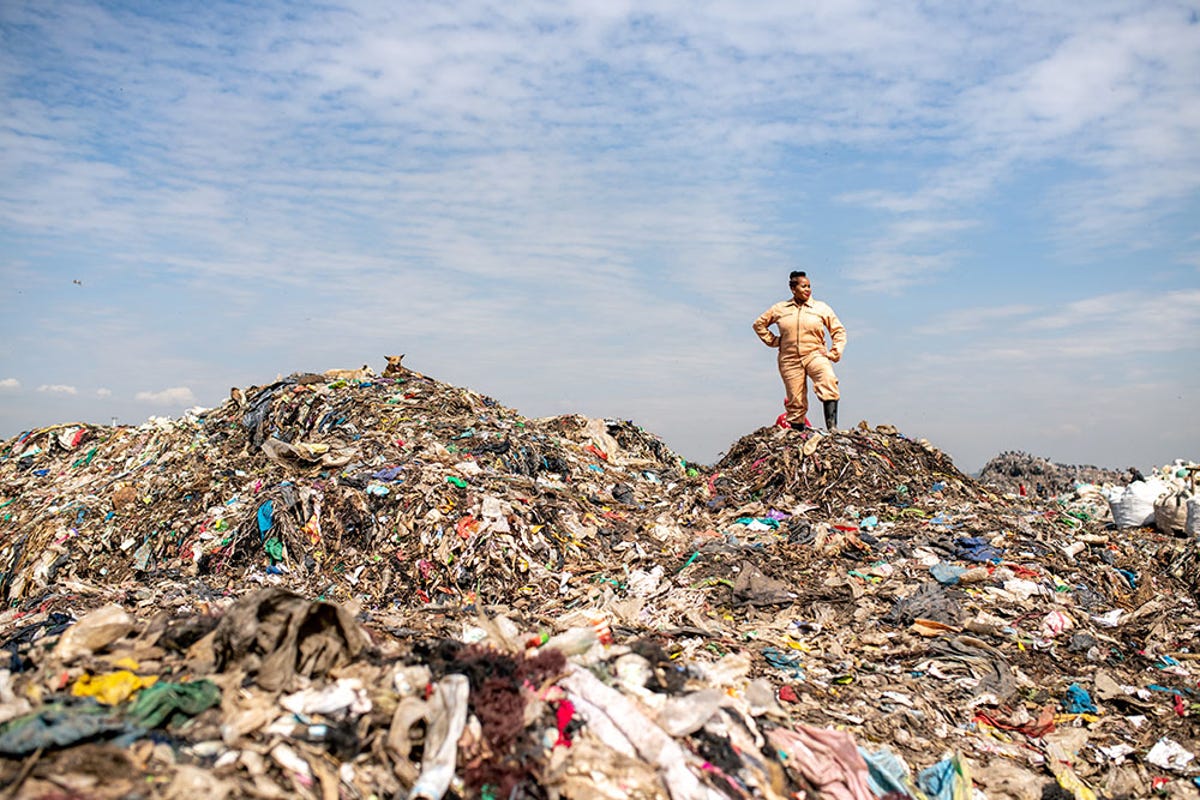 Plastic Customized for Any Need
EcoPost manufactures durable building products from any plastic that can go through the extrusion process. The company began by producing fencing and has expanded to building materials such as lumber and road signage. "We create the plastic and then it's extruded into profiles customized to the client's needs," Lorna says. "Some want round posts, others like a square." Customers include the Kenya Wildlife Service, which uses fencing to create barriers between wildlife and pastoral communities, and The United Nations, which uses EcoPost products in refugee camp construction.
We lost millions worth of machinery in the fire and we almost lost hope. Customers encouraged us. Some even paid in advance so we could purchase machinery and rebuild.
Protecting Timber Resources and Creating Economic Opportunity
To date, EcoPost has withdrawn and recycled more than 13 million kilos of plastic waste from the environment, created more than 100 direct and 12,000 indirect income opportunities for people in marginalized communities, saved more than 4,500 acres of forests, and prevented more than 160 million kilos of CO2 emissions.
EcoPost also fosters entrepreneurship by providing tools to assist women who gather waste plastic from dumpsites. "We created a text platform to enable these women to get payment directly," Lorna says. "And we provide a startup kit, a kind of business incubator, whereby we give them a shredding machine and a scale. Then they can also supply other recyclers, so they're better compensated."
My vision is to have a green Africa free from poverty and also to create sustainable jobs, especially for people in marginalized areas.
Sustainable Jobs Beyond Africa
Over the next five years, EcoPost plans to train more than 50,000 people, save approximately 100 million trees, and prevent 500 million kilos of CO2 emissions. And Lorna aims to bring EcoPost's mission beyond Africa. "People from all over the world recognize this as a problem. Why couldn't this solution be implemented worldwide to solve the plastic crisis?"
Moving toward that vision, Lorna imagines uncluttered landscapes and intact forests that provide wildlife habitat, neutralize carbon emissions, and enable nature-lovers like herself to enjoy Kenya's immense beauty.
Thirty-one women's groups have now acquired shredders and were able to pay us within six months. It's exciting to add value to their work and to create more impact together.