Nathalie Lesselin
KOKORO lingua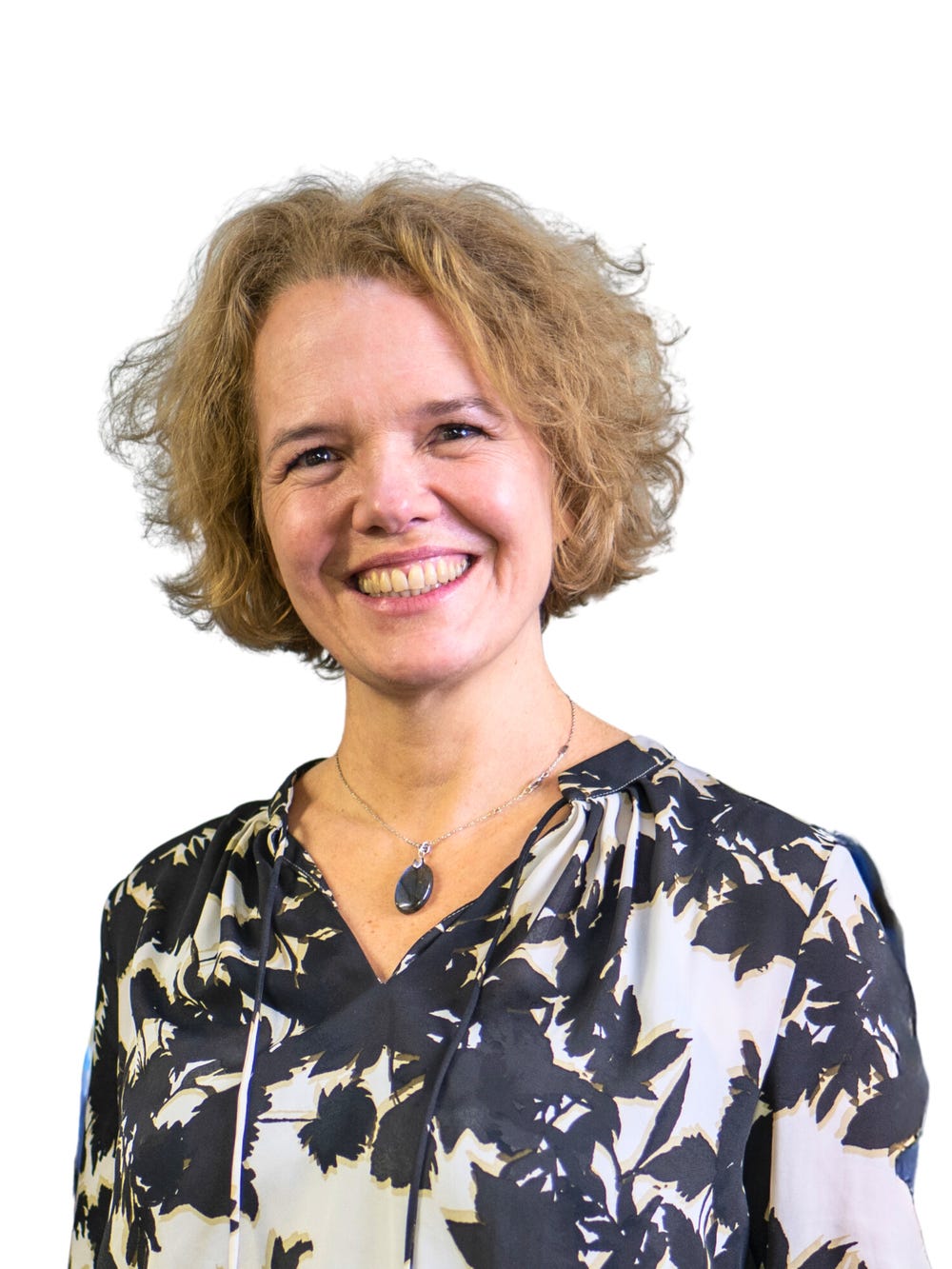 Using KOKORO lingua's language platform, children learn foreign languages from other children in a simple and emotional way through weekly videos, games, songs, and fun.
Language can divide or unite us
In a world more divided than ever (source: Pew Research Center), opportunities to connect are more important than ever.
Human connection occurs in many ways—through body language, facial expressions, and actions—but deep connection relies on language. Worldwide, millions of people live somewhere they do not speak or understand the native or official language. Further, English is the lingua franca of science (source: Nature) and business (source: Harvard Business Review), putting pressure on parents to ensure that their children acquire English-language skills to succeed. But language programs can be expensive and difficult for parents to implement on their own, and schools often teach languages poorly.
In 2014, international marketing professional Nathalie Lesselin found herself at a crossroads after experiencing a brain trauma. "It took me eight months to recover," she says. When she did, "It was like having a second life. I decided to put my professional abilities in the service of better education for children. I felt so lucky to have lived and learned from my work at big companies. Now it was time for sharing." A native French speaker, she had lived in Japan for five years and understood directly the importance of knowing a country's language.
Nelson Mandela said that if you talk to someone in a language he knows, that goes to his head. If you talk to someone in his native language, that goes to his heart.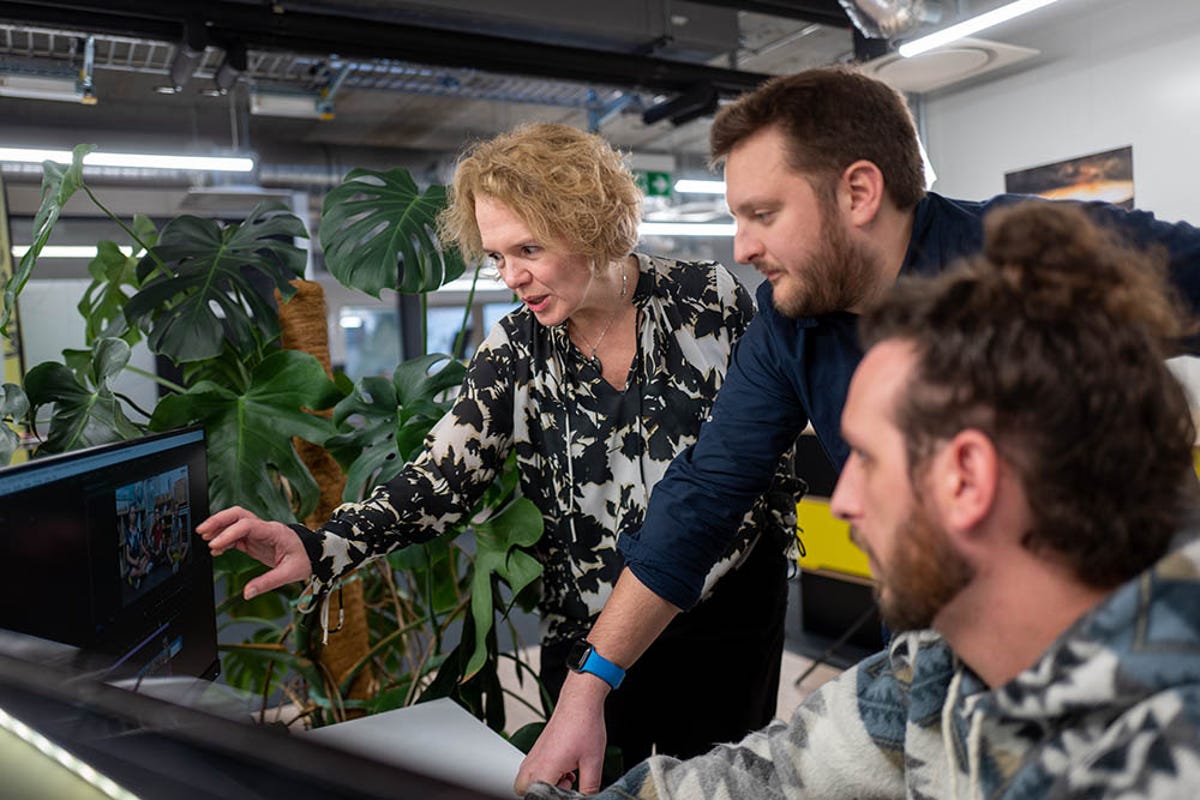 Children teach other children to better the world
Nathalie wanted her creation to impact the world positively. "I knew something new would emerge that would be for education and for a better world. I knew it would be for young children, because this is the moment when the direction of their lives is set." Drawing on ideas from the Montessori teaching method, neuroscience, and linguistics, she concluded that she would make her offering by children and for children. "It would be joyful. It would include movement and mindfulness," she says. "Suddenly it was perfectly clear. I wrote the first script in ten minutes, from the heart."
She gathered a pedagogical team and made six videos to test with 250 children. "We had such amazing feedback that we decided to form a nonprofit association and two years later the company."
KOKORO lingua offers several hundred pedagogical videos with downloadable material in English, French, and Spanish, with more languages and different types of content planned. Kids receive weekly videos and can perfect their accents by learning from native speakers. Since the end of 2018, the company has reached more than 250,000 children through both individual families and schools. For every program sold, KOKORO lingua gives one to a family or school in need anywhere in the world. ("Kokoro" means "heart" in Japanese.)
Our offering is by children, for children, with a joyful video that opens a door to life and to the environment. It includes movement and mindfulness. We film with young children who are participating because they want to help other children learn their language. It starts from the hearts of children willing to share.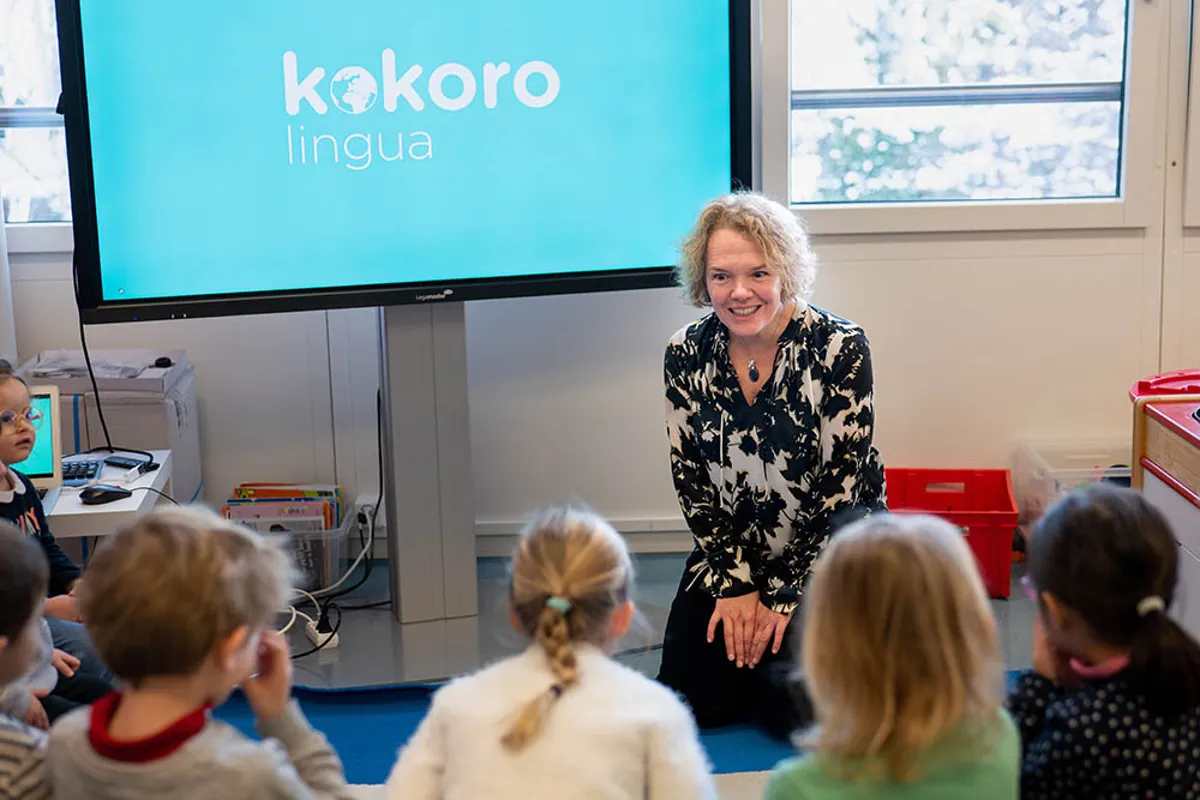 Generosity doubles the impact
For the future, KOKORO lingua plans an interactive app inviting children to experiment with what they have learned in the videos. It's developing an online portal with access for individual pupils, evaluation reports for teachers, and personalized recommendations.
In addition to product expansion, KOKORO lingua is bringing its offering to more countries. "We're already in Mali, Ecuador, Peru, and some difficult areas in Brazil," Nathalie says, and the company is connecting with international organizations to reach children where needs are greatest. For example, when thousands of war-displaced Ukrainian families came to Switzerland, "We offered our program in French so families who come to French-speaking countries will have access for free." Offerings eventually will include other languages like Spanish.
With KOKORO lingua's approach of providing its program for free each time one is purchased, expansion anywhere immediately doubles its impact—bringing Nathalie's vision of a world connected through language ever closer.
KOKORO lingua's mission is to offer education to as many children as possible. For each program that is paid for, we offer a program for free for a family or a school in need anywhere in the world. That helps us to grow our impact because it means that lack of money does not prevent access to education.