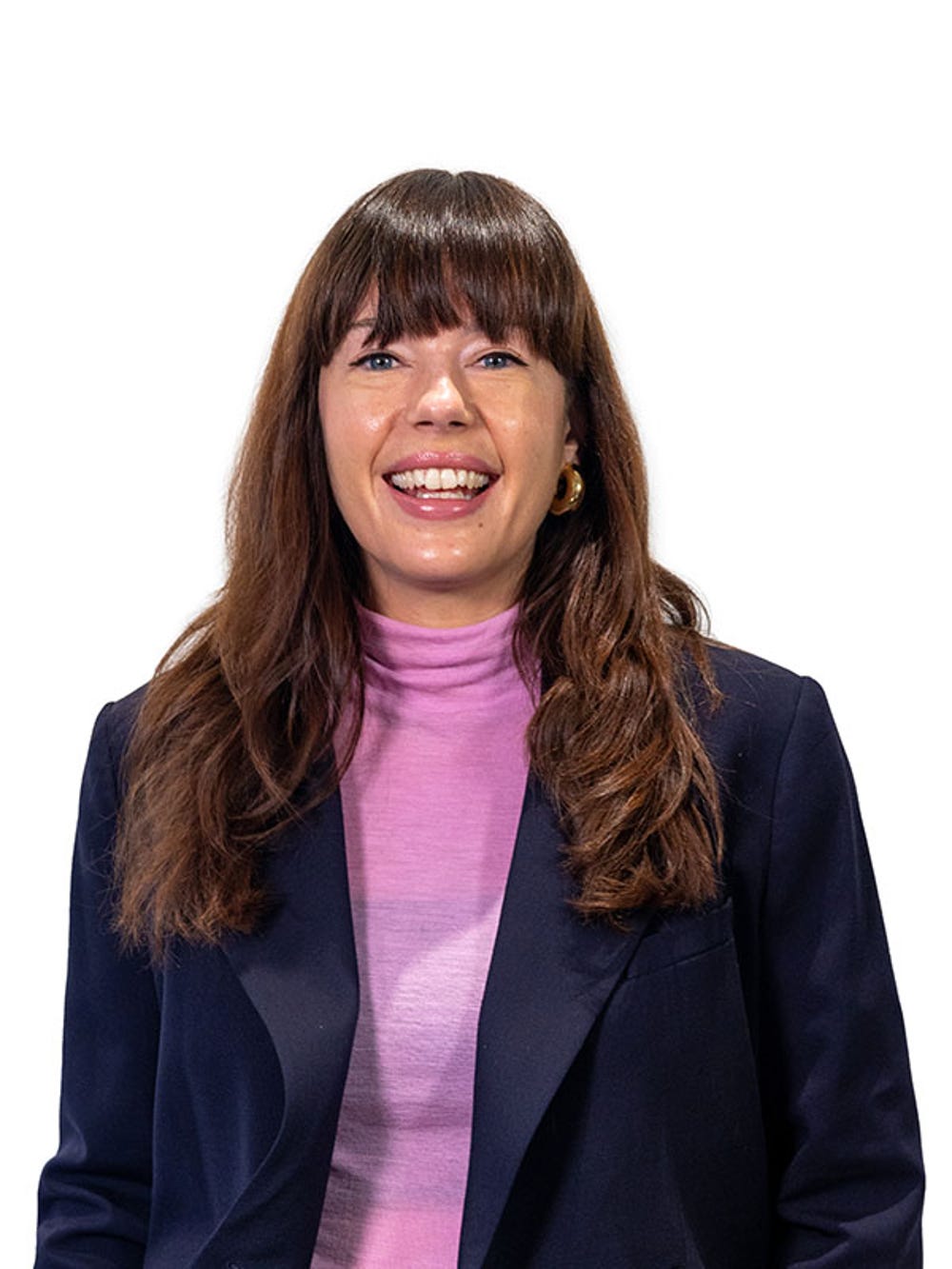 LUÜNA is on a mission to help organizations in Asia-Pacific create more equitable environments by providing sustainable period care in every bathroom.
East Asia
Hong Kong SAR, China
Stigma around an unmentionable topic hinders gender equity
Most societies have come far from the days when reproductive health was rarely discussed and women used coded language to refer to menstruation. But a culture of concealment remains, to the detriment of women and menstruating people everywhere. Beyond affecting individuals physically and emotionally, the continuing stigma affects gender equity.
People who menstruate are at a disadvantage when they don't have easy access to needed menstrual products. In Hong Kong and Singapore, for example, research by period-care company LUÜNA revealed that 90 percent of menstruating people interviewed had used toilet paper at work or school because they didn't have access to period care. And more than 75 percent said they would not speak with a colleague or manager if they were struggling with menstrual symptoms.
I had thought nothing about menstrual equity or the fact I was still struggling with symptoms I'd had for over a decade. Finally, I thought: enough is enough.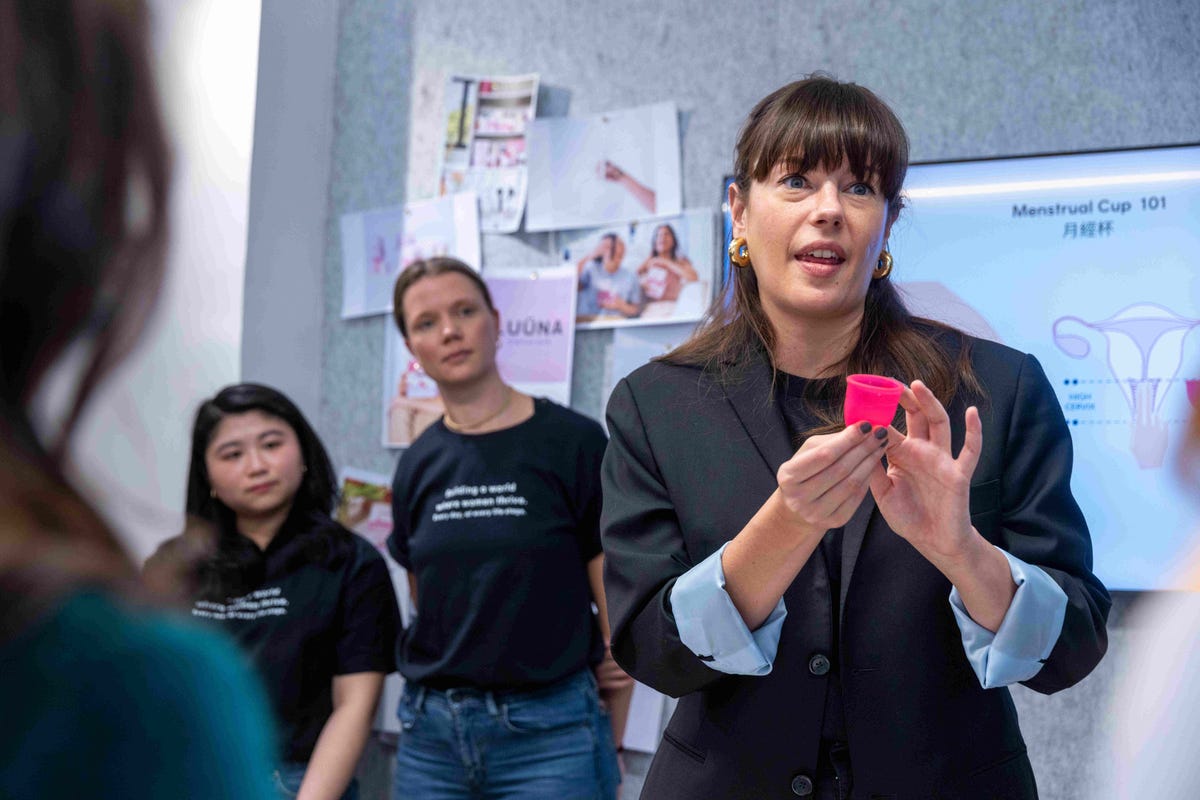 A company is born from an urgent women's health concern
Like many women, Olivia Cotes-James was contending with period-related discomfort when she moved to Hong Kong from the United Kingdom in her early twenties. She reached a point at which she'd had enough and began connecting with hundreds of women across Hong Kong and Shanghai to invite discussion around these challenges. "I saw how much we needed safe spaces to discuss these taboo topics," she says. What began as casual conversations with strangers evolved into more formal research as she learned the deep roots of the taboo.
When Olivia discovered that tampons can cause recurring yeast infections, one of her most debilitating symptoms, she says, "I was incredibly frustrated and angry. I had never known what I was exposing my body to." The synthetics in tampons have been linked to physical discomfort and long-term health issues like endocrine hormone disruption. "Just removing the synthetics from these products was something I felt was urgent."
We found that around 25 percent of menstruating staff missed work more than once a year due to bad symptoms, which impacts their career advancement over time as well as their physical and mental health.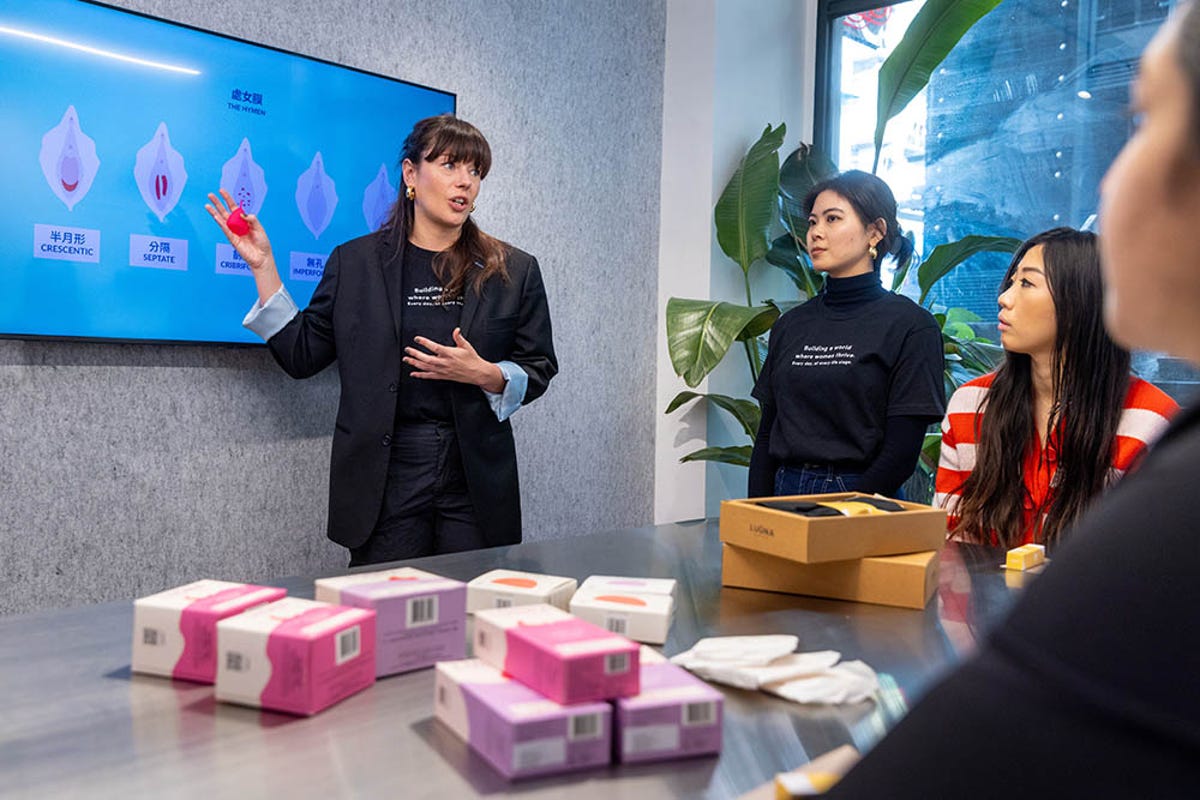 Safe, environmentally friendly period-care products begin a shift to menstrual equity
She launched LUÜNA in 2019 with the mission of redefining attitudes towards menstruation in Asia, supporting women and menstruating people to thrive every day, at every life stage. The company began by launching a line of eco-friendly organic-cotton pads and tampons, as well as symptom care products like its Cycle Wellness Oil, created in collaboration with professionals who include traditional Chinese medicine doctors. "Our products seek to unite the best practices from traditional Chinese and western medicine in an eco-friendly way," Olivia says.
Since 2020, the company has focused on developing what is now Asia's leading B2B menstrual care solution. Today, they work with both global and local companies, schools, and universities. These organizations provide free period care to their employees, customers, and students via LUÜNA's 3D-printed bathroom dispensers. "This is an innovative and agile solution that allows us to expand our amenities program quickly and in a more environmentally friendly way," Olivia says. As a result, more than 300,000 people across Asia now have daily access to free LUÜNA products at work or school.
LUÜNA's menstrual equity education programs support the amenities solution by empowering staff, students, and parents of all genders with knowledge about menstrual health and gender equity.
LUÜNA is the first brand in our market to be sold in major retailers, which normalizes access to sustainable and healthy alternatives and gives visibility to more disruptive and impactful solutions like ours.
Individual frustration leads to generational stigma-busting
Product and service offerings are only part of LUÜNA's larger plan and Olivia's vision. "I want to forever shift attitudes towards menstrual health, from puberty to menopause," she says. "Doing that requires us to continue to expand our work with organizations so we can address the stigma at its deepest level and with all generations."
LUÜNA is on the way to making a once-unmentionable subject part of the conversation and bringing millions closer to gender parity in the Asia-Pacific region.