AGLAE TOUCHARD-LE DRIAN
Managing Partner, Co-Head at RAISE Impact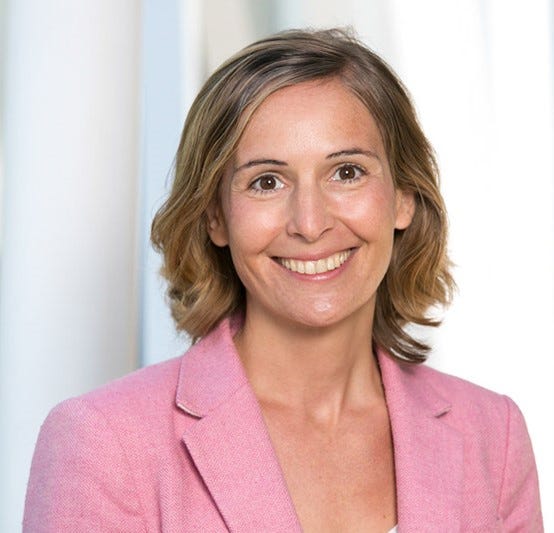 EUROPE
AGLAE TOUCHARD-LE DRIAN
Aglaé Touchard-Le Drian is a Partner at Raise Impact, one of the largest impact funds targeting European impact businesses.
Aglaé has been previously exposed to impact investing throughout her career, at the European Investment Bank (EIB), where she worked for the GEEREF fund (Global Energy Efficiency and Renewable Energy Fund in emerging countries), at the European Investment Fund (EIF), where she worked for the SIA fund (Social Impact Accelerator in Europe), as well as at the Proparco (French Development Agency group), where she was in charge of the FISEA fund (Investment and Support Fund for Businesses in Africa).
Aglaé also worked in strategic consulting (with LEK Consulting) and Investment Banking (with Rothschild & Cie).
She is a board member of numerous companies and private equity funds.
She holds qualifications from the Institut d'études politiques (SciencesPo Paris), the École supérieure de commerce de Paris (Paris School of Management) and the Université de Paris IX-Dauphine. She lectures a class on Impact Investing at Sciences Po Paris.
About RAISE
Raise is a management company founded by Clara Gaymard and Gonzague de Blignières in 2013. It gathers 1.5bn€ under management through different investment vehicles, including an Impact fund, a venture fund, an LBO fund, and a real estate fund. The majority of management teams are giving half of their carried interest to finance the Raise Sherpa endowment fund, the first philanthropic accelerator dedicated to French start-ups. Raise is a pioneer in responsible finance and always tries to build bridges between larges companies and start-ups.