AMANDA ELAM
CEO/Cofounder Galaxy Diagnostics, Inc. Research Fellow Diana International Institute, Babson College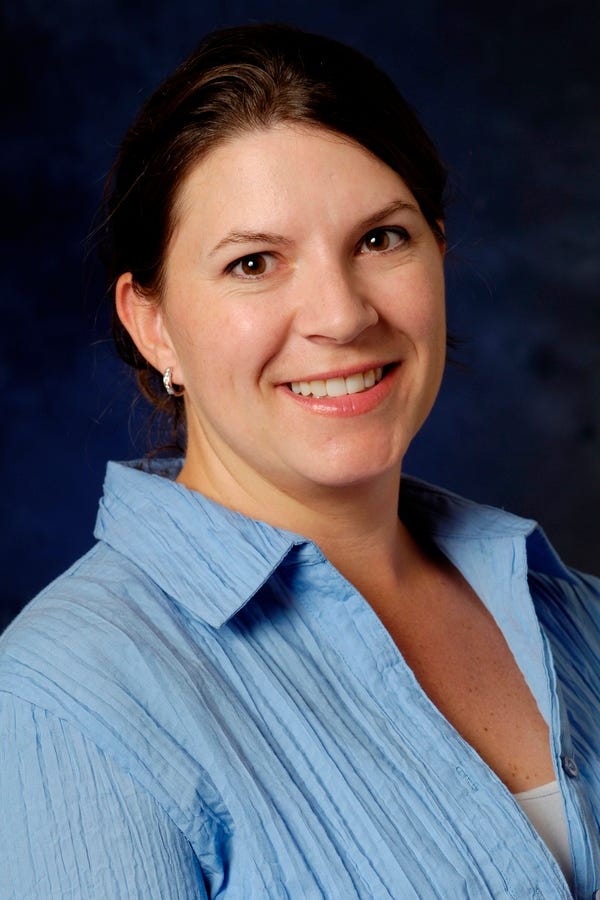 North America
AMANDA ELAM
Amanda Elam is an entrepreneur, innovator, and scholar. She is dedicated to advancing programming and policy in support of women's leadership, entrepreneurship, and making the world a better place for everyone.
Dr. Amanda Elam is CEO/co-founder of Galaxy Diagnostics, an early-stage medical diagnostics company in Research Triangle Park, NC offering molecular and serology test options for difficult-to-detect flea and tick-borne infections implicated in chronic disease. Dr. Elam has more than 20 years of experience in research and practice focused on entrepreneurship, business start-up and growth, and business education, including several startups. As a highly regulated and complex industry, the life sciences provide countless illustrations of the barriers to innovation in healthcare and medicine. Dr. Elam has helped guide better understandings of the barriers to and opportunities for medical innovation through the federal Tickborne Disease Working Group and other forums focused on advancing solutions to improve patient care.
A sociologist by training, she also serves as a Research Fellow at the Diana International Research Institute at Babson College where she conducts research on entrepreneurship and innovation across regions and social groups, with a frequent focus on gender. Recent publications include a study on pandemic impacts on women business owners and the 2020/21 GEM Global Women's Entrepreneurship Report. She serves on the editorial board of Entrepreneurship Theory and Practice and is well-published in peer-review journals, technical reports, edited volumes, and a book called Gender and Entrepreneurship: A Multilevel Theory and Practice. Dr. Elam holds a doctorate in Sociology from UNC-Chapel Hill. Her dissertation, Gender, and Entrepreneurship: A Multilevel Theory and Practice, was recognized by the Academy of Management Entrepreneurship Division for innovative thought leadership.
In addition to her business leadership and academic research, Dr. Elam serves as a business advisor to a number of life sciences startups, and international NGOs focused on MSMEs and appears regularly on panels and podiums at industry and global research conferences. She is a member of the Advisory Group for the ENERGIA network whose mission is to advance access to energy (SDG 7) and gender equality (SDG 5) in developing contexts.
About Galaxy Diagnostics, Inc.
Galaxy Diagnostics is a privately held medical laboratory located in Research Triangle Park offering the only testing solutions powered by revolutionary sample enrichment technologies for elusive flea- and tick-borne pathogens. The company's mission is to "Go Beyond" the limits of conventional detection by driving scientific innovation, creating new clinical knowledge through research and publication, and providing medical education and excellent customer support to healthcare providers, veterinarians, patients, and researchers in this important area of emerging infectious disease. Our novel assays provide more sensitive direction detection for Lyme disease with the Lyme Borrelia Nanotrap® Urine Antigen Test and, for cat scratch disease with the Bartonella Digital ePCR™.
About Diana International Research Institute, Babson College
The Diana International Research Institute (DIRI) is an award-winning global research institute dedicated to being the source of all research, policy, practitioner, and educator information for women's entrepreneurship. By supporting and connecting a worldwide community of stakeholders, we bring together the brightest minds conducting, translating, and disseminating rigorous research and data about women's entrepreneurship that can directly impact teaching, policy, and practice. The DIRI membership organization convenes a global community of researchers, educators, practitioners, and policymakers to collectively identify, investigate, and share best practices while developing practical approaches to further research and action on women entrepreneurs and their businesses. Key events include the annual Diana International Research Conference & Impact Day, expert Roundtable webinars for Educators, Researchers, Policymakers, and Investors, and the now annual Global Entrepreneurship Monitor Women's report launch. The Global Consortium of Entrepreneurship Centers (GCEC) recognized the DIRI team with the award for Exceptional Contributions to Entrepreneurship Research in 2021.