CAROLINA TORREALBA
Undersecretary of Science, Technology, Knowledge and Innovation of Chile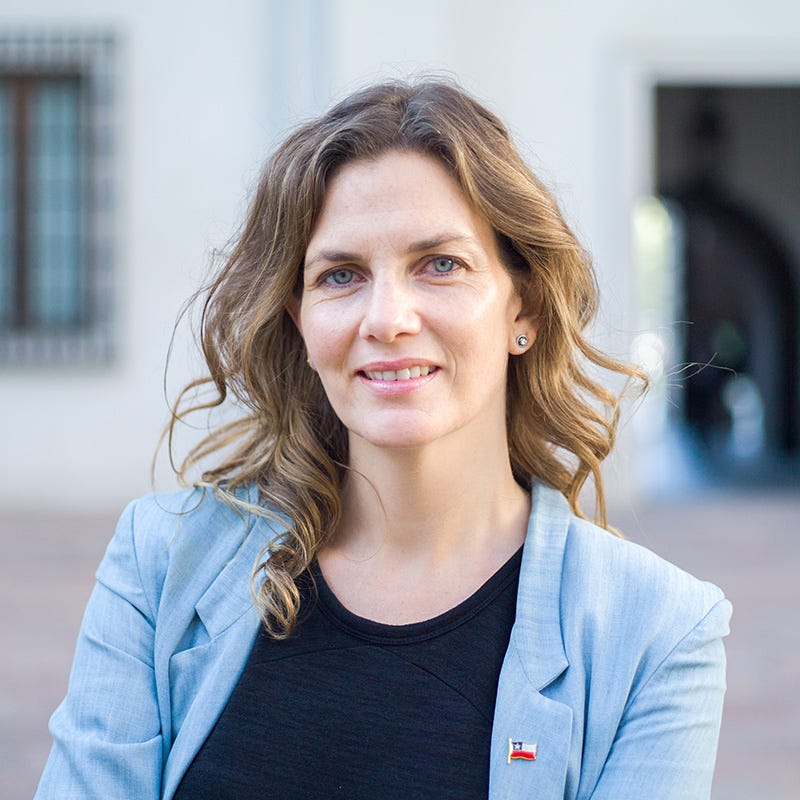 SCIENCE & TECHNOLOGY PIONEER AWARD
CAROLINA TORREALBA
Carolina Torrealba Ruiz-Tagle is the first Undersecretary of Science, Technology, Knowledge and Innovation of Chile. She was appointed in December 2018, when President Sebastián Piñera entrusted her and Minister Andrés Couve with the task of building the new Ministry.
Carolina Torrealba has a Bachelor in Biology (2004) and holds a PhD in Cellular and Molecular Biology (2010) from P. Universidad Católica de Chile.
Between May and December 2018 she was the Executive Director of the Millennium Science Initiative, a program launched by the Chilean Ministry of Economy that funds and promotes scientific centers of excellence. Between 2011 and April 2018 she was part of the Executive Committee of Fundación Ciencia & Vida, a private non-profit science institute devoted to scientific research and science-based entrepreneurship in the biological sciences.
She founded a publishing house, has published a book on biographies of pioneers of Chilean science and edited two other books. She is also a member of the Board of Fundación Chileーa private non-profit corporation that promotes innovations and pursues international networks to provide high impact solutions to face the challenges of Chile.