CATHIE BLACK
Angel Investor and Former Media & Publishing Executive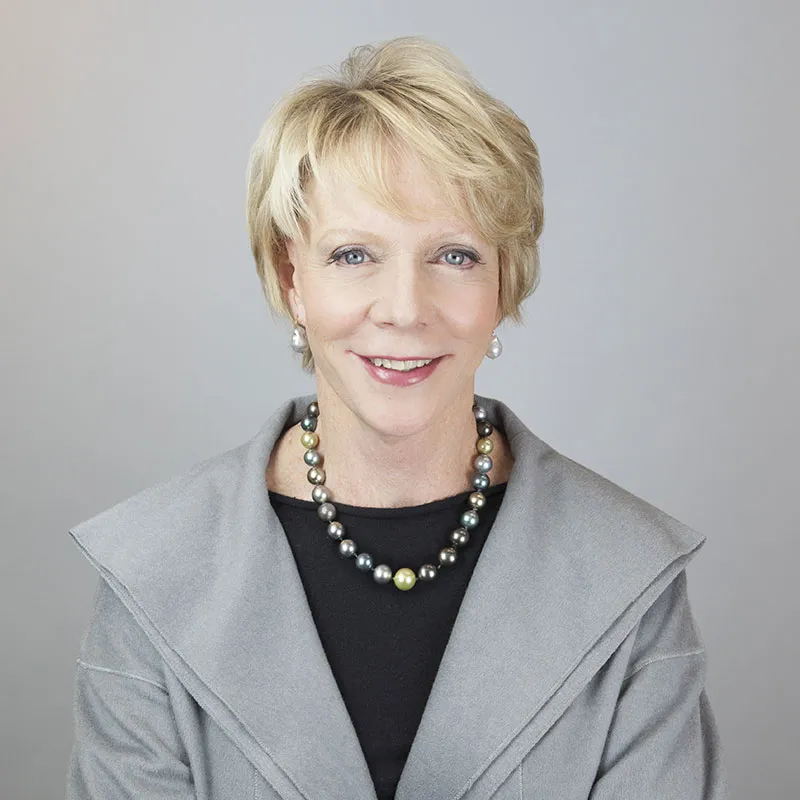 NORTH AMERICA
CATHIE BLACK
After a successful career in the publishing industry, Cathie is now focusing her efforts on supporting young companies with women founders, as advisor, mentor, board member or angel investor.
Cathie Black is a well known media and publishing executive who spent the majority of her career as president, then chairman, of Hearst Magazines (titles such as Cosmopolitan, O, the Oprah Magazine, House Beautiful, Veranda, Food Network, Esquire, Harper's Bazaar, Elle) and other storied brands both in the US and globally. Hearst Magazines is a part of the Hearst Corporation in New York City, a diversified company with interests in many sectors.

Prior to Hearst, Cathie was president/publisher of USA Today shortly after its launch in the US. At the time of her appointment, she was the highest ranking woman in the US newspaper industry. Earlier, Cathie was the first woman to be named publisher of a weekly magazine, when she was named publisher of New York Magazine. Her career began in advertising sales at New York and Ms. Magazine.

For much of her career, Cathie has been a widely known and regarded trail blazer, breaking barriers and creating opportunities for a rising generation of female executives. In addition, she is a frequent speaker and author having published Basic Black: the Essential Guide to Getting Ahead at Work (and in Life) a New York Times and Wall Street Journal best seller and published in 12 countries.
Cathie was one of the women chosen by Fortune magazine as a Fortune Top 100 list more than 12 times, as well as Forbes Magazine's Women to Watch recognition.
For many years, Cathie was on the boards of both Coca Cola and IBM.
Today, Black lives and breathes the start up world, working with young companies often with women founders, as advisor, mentor, board member or angel investor. Early on, Cathie became a member of Golden Seeds whose purpose is to fund women owned companies which led to becoming a familiar face in the entrepreneurial space. Some of these companies are Pubmatic, Yieldbot, Bark & Co (Bark Box), Pinks& Greens, The Daily Muse, Mogul, InPact, Armarium, Vina and others. She is also on the New York board of Unicef.
Cathie lives in New York City with her husband, Tom Harvey, and has two young adult kids who live in New York and Seattle. She graduated from Trinity University in Washington, DC and holds ten honorary degrees.