Eva Sow Ebion
Co-Founder Innovation for Policy Foundation, Director I4policy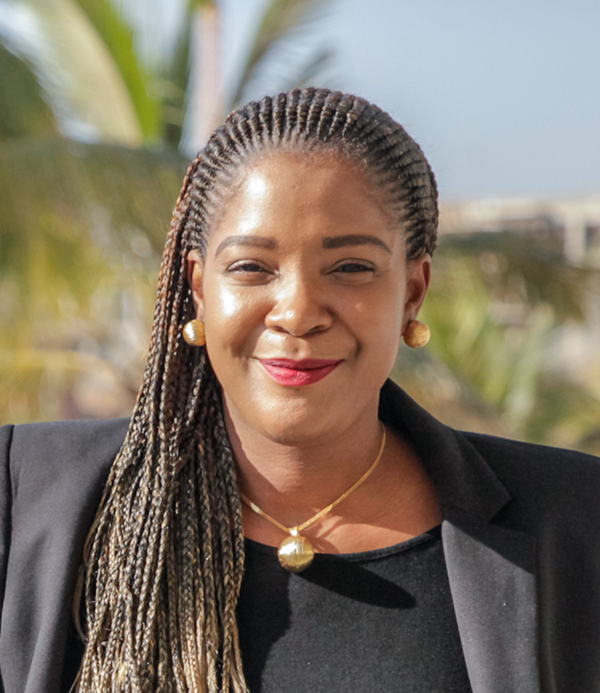 Francophone Sub-Saharan Africa
Eva Sow Ebion
Eva Sow Ebion is the Co-Founder of the Innovation for Policy Foundation and Director of I4policy. She supports the Community in shaping inclusive innovation policies through training and co-creation activities with innovation ecosystems, community partners, youth-led organizations, and public institutions.
Eva has supported innovation for Policy Processes in 10+ countries through her work at the foundation for the establishment of startup acts in Africa and supported governments with advisory and guidance to deploy deliberative processes and consultation tools developed by the Foundation in Senegal, DRC, Ivory Coast, and Burkina Faso.
As an innovation ecosystem enabler, Eva has supported African startups for 10 years. She was a member of CTIC Dakar, the first incubator in Francophone Africa, she co-founded Kinaya Ventures an open-innovation platform, and facilitated Village Capital's Next-Gen Ecosystem Builders Program supporting capacity building for 14 francophone Africa Ecosystem Support Organizations.
Eva also launched the Boost With Facebook program together with Meta which has trained 24,000 smbs in francophone Africa.
Board member of the Consortium Jeunesse Senegal, the African Performance Institute, the National ECommerce platform, and the Senegal Youth Debate, Eva hopes to contribute to inclusive and deliberative processes that serve communities and innovation ecosystems.
She serves as a member of the Stewardship Committee of the Democracy R&D Network, and is a member of the Global Assembly Core team, bringing communities together to learn and discuss the climate and ecological crisis. Eva has contributed to developing an inclusive toolkit to run Community Assemblies all over the world.
She was awarded Top 50 Legal Innovator In Africa in 2020 and Tech Advocate of the Year in 2021.
About i4Policy
The Innovation for Policy Foundation (i4Policy) is a not-for-profit organization that supports public policy co-creation at scale. The Foundation has developed a new ontology for policy-making innovation (the i4Policy process) and has pioneered new methodologies and tools for deliberative and participatory policymaking processes.
Our methodological work is seeking to open new pathways and precedents for deliberative democracy and public policy co-creation, and ultimately to help our communities to re-imagine democracy.
The Foundation has developed an iterative policy-making process (the Innovation for Policy process) that has been implemented nationally in more than a dozen countries establishing an ontology of democratic innovations and modularizing the policy-making process. This enables the identification of the most appropriate policy design principles, practices, and pathways.
Our vision is to realize equity, inclusivity, and sustainability in our communities by co-creating policies that can translate to tangible actions and meaningful impact by embracing a strong cultural identity, ethics, and shared values.