Ham Namakajjo
Director, Uganda Entrepreneurial Ecosystem Initiative (UEEI)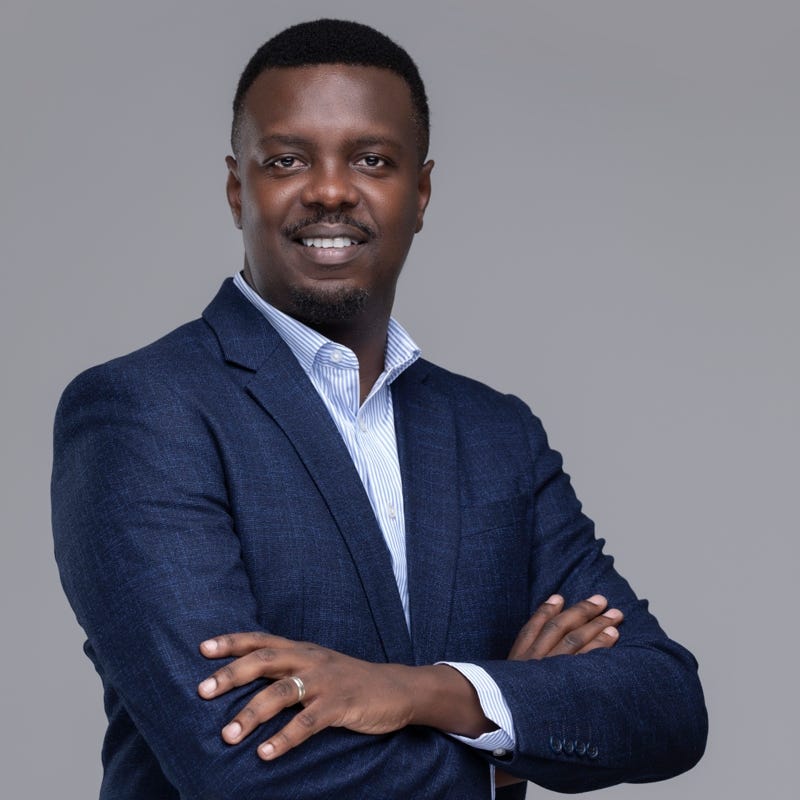 Anglophone & Lusophone Africa
Ham Namakajjo
Ham is an avid supporter and believer in entrepreneurship as a way of driving economic growth in the least developed countries. He is passionate about strengthening the ecosystems that help bolster entrepreneurship.
As Director at the Uganda Entrepreneurial Ecosystem Initiative (UEEI), Ham is working to strengthen the enabling environment for Small and Growing Businesses (SGBs) in Uganda by facilitating the collaboration between all intermediaries supporting entrepreneurs to collectively address challenges within the ecosystem. He is passionate about enabling entrepreneurs in their various respects, from musicians, agripreneurs, tech entrepreneurs, and everything in between, to achieve their dreams.
Ham was part of the early development of the nascent eCommerce industry in Uganda as country manager at Jumia Uganda. Here he led a team of over 100 employees, driving 10-fold growth in revenue, building a previously non-existent door-to-door delivery infrastructure, and creating market access for over 2000 small vendors that were being introduced to transacting online for the first time.
He previously was country manager for Google Uganda where he led market development efforts for the Google portfolio in Uganda and contributed to the development & implementation of the Sub-Saharan Africa (SSA) Strategy as part of the leadership team. While at Google, he amongst other things contributed to the development of the 700KM metro-fiber network in Kampala, at the time Google's largest single investment in SSA. Its early success has since provided a blueprint for similar efforts in about 5 other African countries.
He left Google to develop his own startup Fezah as a cofounder. Fezah has over the better part of the last decade been focused on creating better outcomes for the creatives, particularly working to figure out how to help the long tail of musicians make consistent incomes for themselves. The startup is particularly proud of having been one of the few sources of income for musicians during the COVID-19 pandemic in Uganda through its 20 online shows throughout 2020.
Prior to Google, Ham worked as a management consultant with Bain & Company in their Los Angeles office covering the Media & Entertainment, Semiconductor, Consumer Products, and Healthcare industries. He started his career with the Uganda Communications Commission as a Spectrum Management engineer.
Ham holds an M.B.A from The Wharton School of the University of Pennsylvania, an MSc in Operational Telecommunications from Coventry University, & a BSc in Electronics from the University of Dar-es-Salaam.
About UEEI
Uganda Entrepreneurial Initiative (UEEI) is a "Learning For Action Network", powered by the Aspen Institute of Development Entrepreneurs (ANDE). It has the aim of achieving a deeply interconnected, vibrant entrepreneurial ecosystem, with the right people working in lockstep, on the right issues, at the right time, attracting and leveraging the right resources required to elevate the entrepreneurs bringing about meaningful change in Uganda.
It is a multi-phase, multi-stakeholder initiative with a long-term view on strengthening the entrepreneurial ecosystem in Uganda, cognizant of the fact that such an effort is complex in nature and requires careful development/management of various interrelated elements, some of which may be conflicting at various parts of the journey. Its goals are:
• To drive connection and relationship building between ecosystem actors
• To Facilitate collective learning and knowledge sharing around the most pressing issues, thereby developing a common understanding and context as a basis for action-oriented dialogue around the issues
• Harness emergent energy around possible solutions to drive eventual collaborative action