H.E HANAN ALHI
Managing Director Federal Competitiveness and Statistics Centre of UAE Board Member in the UAE's Gender Balance Council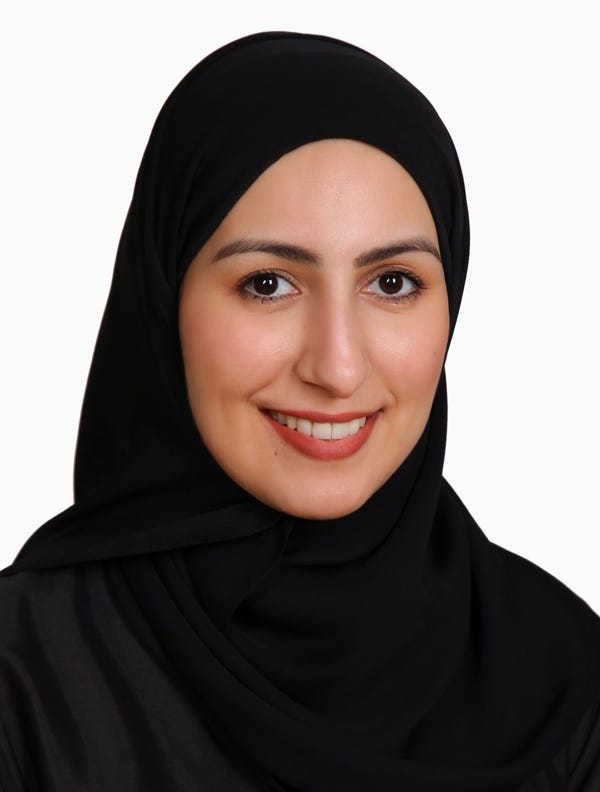 Middle East & North Africa
H.E HANAN ALHI
Her Excellency Hanan Ahli is the Managing Director of the Federal Competitiveness and Statistics Centre (FCSC), a government entity affiliated with the Ministry of Cabinet Affairs in the United Arab Emirates (UAE). Under her leadership, the center works on developing and enhancing the UAE's performance in the sectors of global competitiveness, statistics, national data, and the sustainable development goals (SDGs)
In her capacity, Hanan oversees a range of policies outlined in the UAE's National Agenda, with a strong emphasis on embracing the strength of statistics and competitiveness for policymaking and strategic planning.
Prior to this designation, Hanan held the position of the Executive Director of the Competitiveness Sector at the Federal Competitiveness and Statistics Authority (FCSA). During her tenure as Executive Director, Hanan focused on strengthening the competitiveness of the United Arab Emirates, by enhancing the performance of major economic, commercial and social sectors in the country, through data enablement across different sectors, launching initiatives and strategies that aimed at improving the performance of the country's competitiveness.
Hanan Ahli has extensive experience in business administration, data enablement, policy-making, and financing programs. Hanan holds an MBA from the American University of Sharjah (UAE) and a Bachelor's degree in Business Sciences from Zayed University (UAE). She is a graduate of the UAE Government Leadership Program, in the Future Leadership category and Policies Diploma, and has credentials from the London Business School, Institute of Management Development (IMD), and Harvard Kennedy School.