Laina Greene
CEO and Founder of Angels of Impact & Senior Adjunct Lecturer NUS Business School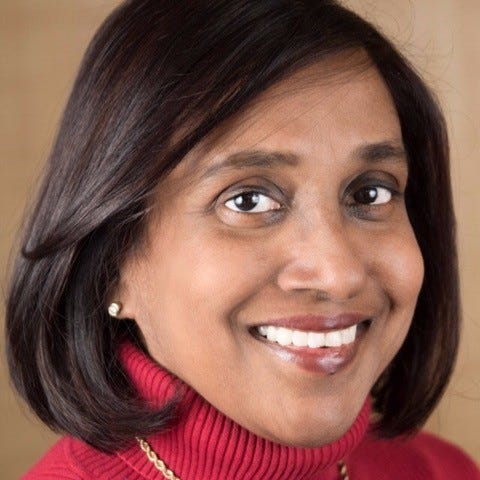 Diversity, Equity & Inclusion Award
Laina Greene
Laina is the CEO of Angels of Impact, which supports and funds women and indigenous led social businesses in Asia Pacific region. With over 30 years of international experience in tech, impact investing and JEDI (justice, equity, diversity and inclusion), Laina considers herself as a Global Citizen.
Laina Greene is CEO and Founder of Angels of Impact, and Senior Adjunct Lecturer at the National University of Singapore, School of Business. She worked in the telecom, clean tech and impact investing space for over 30 years and has worked, lived and travelled in over 52 countries around the world, She considers herself a Global Citizen.
Before this, Laina worked at the United Nations (International Telecommunications Union) in Geneva and at INTELSAT in Washington DC. She went on to become one of the early female techpreneurs in Singapore, where she started an e-learning company in 1997. In 2000, she founded Silicon Valley-based consultancy GETIT Inc, focusing on greening the IT and telecom industry. During her international work and travels she became passionate about the potential for technology to change lives for the better. She quickly realised that technology access in rural and poor regions were also tied to energy access and ability to pay so she worked on innovative business and financing models to enable remote and poor communities to access technology. . At Angels of Impact, she focuses her efforts to support women and indigenous led community based enterprises that support UNSDG #1No Poverty, #5 Gender Equity and #12 Responsible Production and Consumption, The intersectionality of gender and race is one of her passions and ensuring new forms of integrated financing and support is her current focus. She serves on the Board of the Patricia Locke Foundation (a indigenous led foundation), on the Investors Task Force of the JEDI (Justice, Equity, Diversity and Inclusion) Collaborative, on the International Steering Committe of the Global Telecommunications Women Network, spearheads the Restorative Investing Task Force at the American Sustainable Business Network, Advises the Food Funded Network, among her other volunteering obligations,
She has helped raise hundreds of millions of dollars for organisations of all sizes and previously served as Senior Advisor to Ashoka, Advisor to Unltd Indonesia, Associate Director of the Asia Center for Social Entrepreneurship & Philanthropy at the NUS Business School, and as Advisor to Plus Acumen chapter in Singapore. She is also the co-author of a book "Sustainable Impact: How women are key to ending poverty" (2017) and two recent reports written for Angels of Impact funded by Oxfam and Sasakawa Peace Foundation.
She is an alumna of National University of Singapore, the Graduate Institute of International Studies in Geneva, Switzerland and Harvard University, She also graduated from the AeA Institute Executive Program held at Stanford University and the Executive Program at Singularity University. She is a certified intercultural trainer from the Intercultural Communications Institute and. currently lives between Silicon Valley and Singapore.