Lauren Maillian
CEO, digitalundivided, Investor, Advisor and Change Agent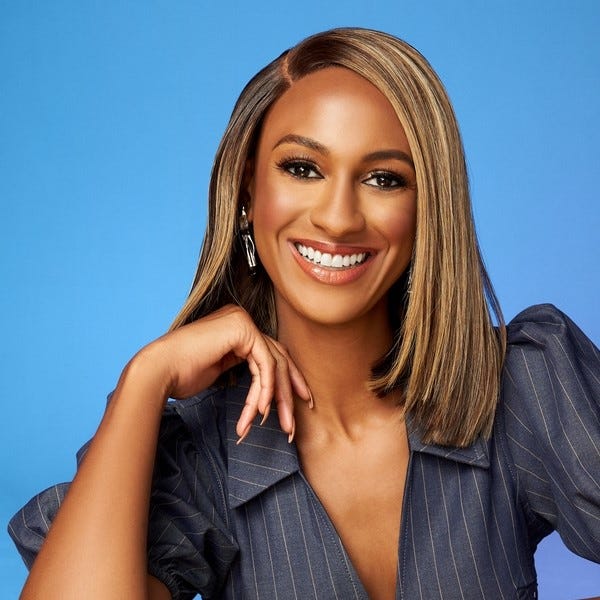 Diversity, Equity & Inclusion Award
Lauren Maillian
Lauren is an award-winning marketer, prolific investor, advisor, entrepreneur, and board member with a multi-hyphenate career spanning over 15 years. She has advised and invested in over 40 startups and her portfolio represents over $5 billion in market capitalization.
Lauren's entrepreneurial journey began at age 19, co-founding a boutique winery, Sugarleaf Vineyards, which quickly became an internationally recognized, award-winning brand. Lauren was the youngest self-made winery owner in the country; she served as Chief Operating Officer from inception through the brand's acquisition in 2011.
Since June 2020, Lauren is the CEO of digitalundivided, the leading nonprofit leveraging data, programs, and advocacy to catalyze economic growth for Black and Latina women entrepreneurs and innovators. The mission is to create a greater world in which all women of color own their work and worth. The former Board Chair of digitalundivided, Lauren took the helm to evolve and grow the organization to further support women of color entrepreneurs, especially in the wake of the racial reckoning amidst the COVID-19 pandemic. Bilingual in Spanish, Lauren continues to expand the reach of the organization's mission and programs across the United States and its territories.
She is continuing the legacy of the groundbreaking ProjectDiane research that has generated billions of media impressions globally for being the first-ever data report on the state of Black and Latina women entrepreneurs in the United States.
Lauren and the team are growing digitalundivided's overall research capabilities to release more data reports and entrepreneurship insights annually. Her new partnership strategy secured support from over 20 brand partners including JPMorgan Chase's Advancing Black Pathways, LinkedIn, American Express, Nasdaq, Amazon Web Services, Shopify, Gusto, Pine-Sol, Silicon Valley Bank, EY, and others. Lauren's brand partnership vision inked a star-studded partnership with Cosmopolitan and Venus Williams to create The New C-Suite, a powerhouse list, and advancement program spotlighting BIPOC, women founders. She continues to grow digitalundivided's national reach and impact, introducing several new programs including The Do You Fellowship and BREAKTHROUGH to create a more inclusive entrepreneurial ecosystem.
Lauren is a Senior Advisor for Pipeline Angels and an Investor and Advisor for Athena Consumer Acquisition Corp, the second all- women Athena SPAC (NYSE: ACAQ). Her board advisory also includes The Folklore (a luxury African fashion e-commerce company), Kroma Wellness (the innovative superfoods lifestyle brand) Ephemeral Tattoo (the made to fade self-expression company ), Diem (a new social community focused on inclusive content and conversations for women) and The Labz (platform designed to help businesses create their own dynamic live and on-demand online experiences). Lauren served on Walmart's Board of Disruptors and Innovation Council and on the Board of Directors for technology company CoSign and the spirits brand, LIQS (which was acquired by E. & J. Gallo).
With a deep understanding of consumer brands and culture, she is a serial entrepreneur of a number of ventures committed to brand building and investment. Lauren is also the Founder and CEO of LMB Group, a strategic marketing and advisory company partnering with brands like Cover Girl. She also started Straight Up and Successful, a women-focused community and professional development platform. A pioneer in the tech and funding space, Lauren was the first Black woman to start an early- stage venture capital fund, as a founding partner and managing director at Gen Y Capital Partners.
Lauren also co-hosted CNBC's one-hour special, The Unstoppables, profiling the world's unstoppable entrepreneurs. She was also the first Lifestyle Expert on the Emmy-winning Tamron Hall Show and previously co-starred on Oxygen's Quit Your Day Job, where she served as the Master Marketer and Investor. She is also the author of her best-selling memoir, The Path Redefined: Getting To the Top On Your Own Terms. Lauren has been featured in The Wall Street Journal, Forbes, Insider, CNN Business, Vogue Business, Fortune, Fast Company, Entrepreneur, Inc., Essence, CNBC, MSNBC, and Black Enterprise among others. She was named a Council Of Urban Professionals 2021 Tech Catalyst, named an Honoree to Worth Magazine's 2021 Worthy 100 List, and was named to The 2020 Root 100 List of most influential African-Americans in business. She received the Empact 100 Award at the White House in 2011 and her work has been recognized by the Kauffman Foundation, Essence, and Walker's Legacy. In 2014, The New York Urban League's Young Professionals named Lauren Philanthropist of the Year. Most recently, Lauren was recognized as one of the Rising Stars in the 6th annual Create & Cultivate 100 List.
Lauren is on the Board of The Metropolitan Museum of Art's Advisory Committee on Cultural Engagement. She created The Collab art series, which uplifts the work of artists of color. She was also the Vice-Chair of The Apollo Theater Foundation's Young Patrons Steering Committee, and a founding member of the Young Entrepreneur Council. Lauren holds a Bachelor of Science magna cum laude in international trade and marketing from the Fashion Institute of Technology.