Minoush Abdel-Meguid
Managing Director, Co-Founder, Union Capital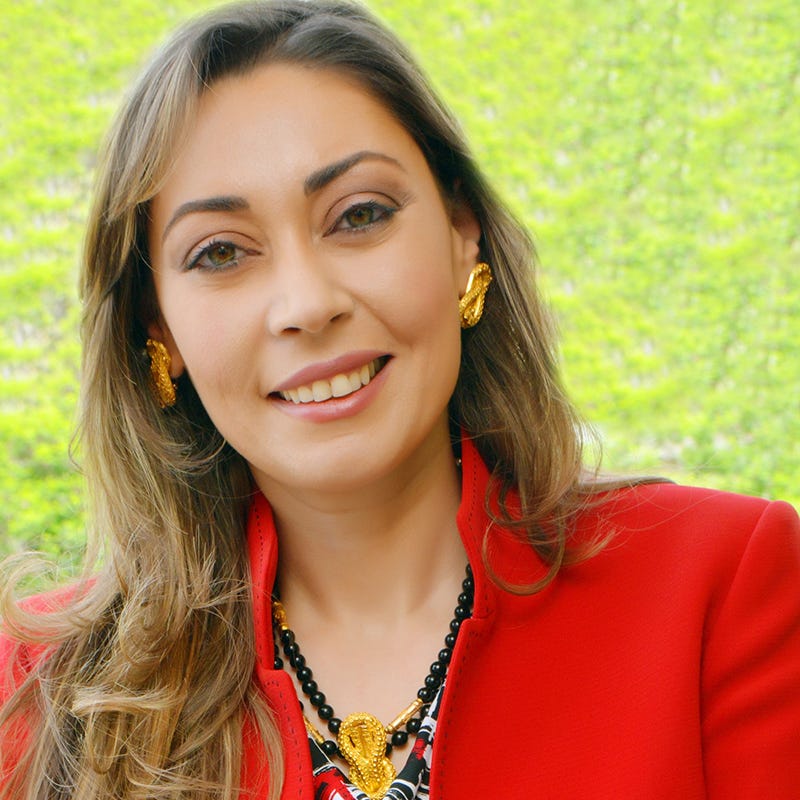 MIDDLE EAST & NORTH AFRICA
MINOUSH ABDEL-MEGUID
Minoush is the Managing Director and cofounder of Union Capital Partners, the Investment Manager of Union Capital Private Equity one of Egypt's first SME-focused private equity funds.
Minoush is the Managing Director and cofounder of Union Capital Partners, the Investment Manager of Union Capital Private Equity one of Egypt's first SME focused private equity funds. She leads the investment management team of Union Capital and also works on post acquisition value creation. She serves on the board of several investments as well as their executive committees. She has worked on the booking and managing of the investments undertaken by Union Capital including major restructuring and turn around of several of them. She also co-lead the initiation and management management of EVCC, Egypt's first impact investment fund with focus on restructuring distressed assets with several players from the Government of Egypt. In 2018, Union Capital also ventured into the financial and corporate finance space under her leadership. She is an independent board member of the HC Securities and Investments, a leading regional investment bank, a member of the board and the centralized Investment Committee, of the Holding Company for Metals and a board member of the Cairo Angels Syndicate Fund.
Minoush served as Assistant to the Chairman and of the Head Corporate Finance Division within Egyptian Capital Market Authority ("CMA") between December 2005 and December 2007. In her capacity as corporate finance head, Minoush has been part of the team leading the introduction of a new takeover chapter as well as working on a comprehensive reform plan for the division. She was the CMA representative in the stock exchange Listing and Acquisitions committees was appointed CMA representative in the board of the Mortgage Finance Fund. Minoush managed a team of 15 people responsible for daily operations related to all corporate finance activities within the CMA.
Minoush has more than 20 years of experience in the field of investment banking and investment management. Prior to joining the CMA Ms. Abdel Meguid was Senior Transactor - Resident Vice President, Corporate Finance & Investment Banking North Africa Division at Citigroup in Egypt since April 2004 (nominated for a promotion in December 2005 to Vice President). She also served as a Manager, Investment Banking Division HSBC Investment Company Egypt from up to April 2004. Prior to joining HSBC she was a Financial Analyst at the Investment Banking Division of Goldman Sachs International, London, as part of the European Mergers & Acquisitions team covering M&A, Debt and Equity capital market transactions. She attended the Goldman Sachs International Analyst Training Program as well as the Principal Investment Area (PIA) Training during her work with Goldman Sachs in the UK. Minoush also attended the Chase Manhattan Bank Credit & Investment Training Program within the Commercial International Bank's training. Upon the completion of the program she worked as a Senior Investment Analyst, Private Equity Investments Division of Commercial International Investment Company managing the company's portfolio in the cement and building material, financial services, food and agribusiness as well as real estate with a total portfolio under management exceeding EGP500 million. She was part of the team that acquired a minority stake in the Sidi Kreir Petrochemicals Company (SIDPEC) as well as a stake in the Egyptian Financial and Industrial Company, Housing & Development Bank, Egyptian International Pharmaceuticals Company and Al Watany Bank of Egypt. Ms. Abdel Meguid has also been involved in major corporate finance and investment banking transactions including: First cross border M&A in Egypt - Orascom Construction Industries (OCI) acquisition of Pakistani Cement Chakwal Cement, Sidi Krir Petrochemicals Company 20% Initial Public Offering (USD 250 million), the first IPO in the Egyptian market in five years and ADR offering for Portuguese government-owned Electricity
Company (Electricidade de Portugal SA). She co-lead the exit of Union Capital's stake in Sinai Marble Company in September 2015.
Minoush was the founding president and former chairperson of the Egyptian Young Bankers Association, an Egyptian non-governmental organization that caters for the progression of young bankers from 2003 until her resignation in 2008. She was the sole Egyptian participant at the State Department's renowned International Visitors' Leadership Program in 2005 with focus on "Women in Economic Development". She was also selected by Business Today Magazine as the 2nd ranked Young Executive under 40 in Egypt in 2003 and was Valedictorian at her graduation commencement at the American University in Cairo ("AUC") from which she holds a B.A in Economics and International Relations. In June 2016, AUC awarded her the Distinguished Alumni Award at the annual spring alumni meeting.
Minoush has been on the Forbes list of the Most Powerful Women in Africa since 2011, the renowned magazine has cited her strong commitment to bring about change in the field of investment and entrepreneurship in Egypt as reasons for her selection. She was selected by the World Economic Forum among the Young Global Leaders, Class of 2015 in March 2015 and serves as an active member among the WEF and the YGL global community and various initiatives. She has been selected by the Paris based French Institut Choiseul among the 100 future leaders of the African continent in both October for three consecutive years since October 2014 and was among the top 50 most powerful women contributing to the Egyptian Economy in 2015 by Amwal El Gad. She was also selected Young Achiever of the Year by the Global Leadership Congress in October 2015 and received a special award in that regards.
She has participated in several international conferences and has lectured as a guest speaker at various leading universities and think tanks across the world on topics including Entrepreneurship, Women Empowerment, Economic Development, Investments and Finance including at the University of Georgetown, University of Kansas, University of Sydney, Australian National University, the London School of Economics and Girls Inc. She is also an irregular blogger at the Huffington post.