Santiago Alvarez
Co-founder and Managing Partner, ALIVE Ventures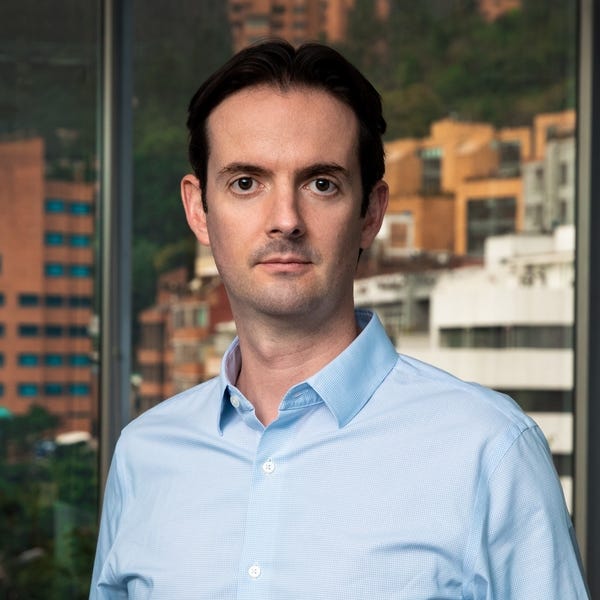 Latin America & the Caribbean
Santiago Alvarez
Co-founder and Managing partner of ALIVE Ventures. Santiago is an experienced impact investor in a mission to transform how capital is used as a means to generate equal opportunities to all. Through ALIVE Santiago is dedicated to invest in high impact entrepreneurs whose game-changing innovations are transforming the lives of low-income communities across Latin America.
Santiago has over 15 years of experience in investments, including +10 years dedicated to investments in emerging markets and impact investments in Latin America and Africa. Additionally, Santiago has an extensive experience in management consulting, as well as in entrepreneurship.
Santiago is Co-founder and Managing Partner of ALIVE Ventures, one of the leading impact investment firms across Latam. Previous to ALIVE, Santiago was an Investment Manager at Bamboo Capital Partners where he was responsible for identifying, structuring and managing investments in Latin America, mainly in the sectors of financial inclusion, access to energy and education. Before joining Bamboo Santiago worked in London for the private equity fund ACTIS, where he was focused on monitoring and structuring investments in the energy sector in Africa and Latin America. Santiago also worked on the launch of the Adobe Capital impact fund in Mexico and for many years was a consultant for Stratco, one of the leading consulting firms in Colombia. Santiago was also a researcher for Grameen Bank in Bangladesh, a consultant for Zoona, a mobile payment company in Zambia and co-founder of Prosperitas, a microfinance institution in Colombia.
Santiago has an MBA from the University of Oxford, a Master's Degree in Poverty Reduction and Development from the University of Birmingham in the UK and an Industrial Engineer Bachelor Degree from the Universidad de Los Andes in Colombia. Additionally Santiago was an Investors Circle Fellow and Skoll Center Associate Fellow.
About Acumen Latam Impact Ventures
Acumen Latam Impact Ventures – ALIVE – is a new type of Latin American fund manager. A manager that places impact at centerstage. A manager that incorporates gender lens investing every step of the way. A manager that seeks to build a vibrant community of like-minded investors that seek to grow the impact investing space in Latin America. And finally, but equally important, a fund manager that seeks to provide attractive risk adjusted returns to its investors.
ALIVE invests in extraordinary companies and entrepreneurs whose game-changing innovations are transforming the lives of low-income communities across Latin America. Our success is defined not only by financial performance, but by how well our investments enable our beneficiaries to transform their lives.