STEFANIE THOMAS
Head of Investments at the Impact America Fund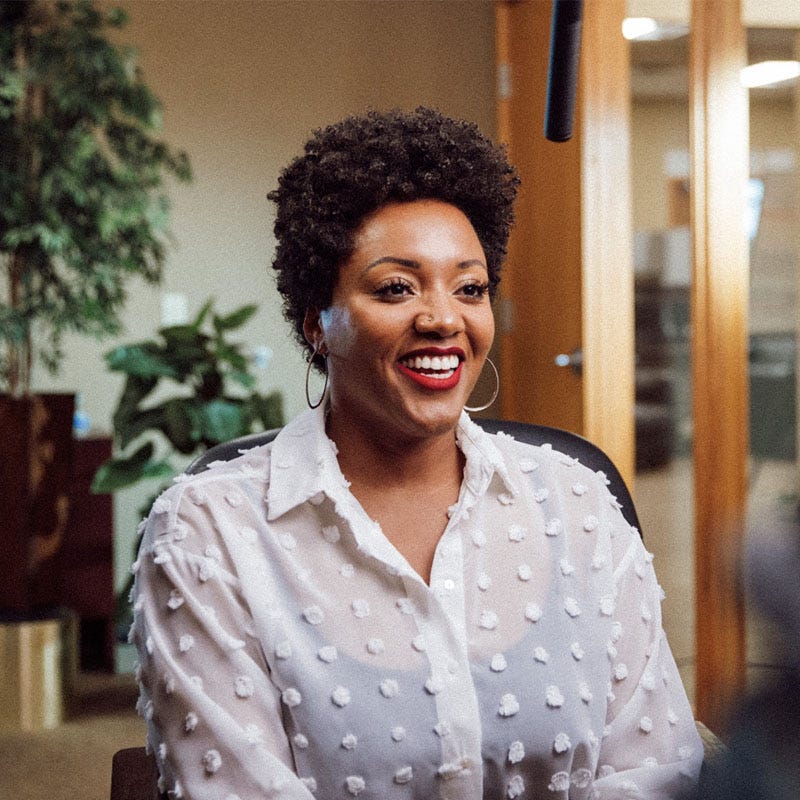 NORTH AMERICA
STEFANIE THOMAS
Stefanie can often be found working at the intersection of inclusive economies, innovation, and capital accessibility. Along the way, Stefanie has started organizations, led multi-faceted projects, and built incredible networks. As someone who enjoys connecting with people and expanding her perspective, she is always up for ideating on a new concept or exploring an alternative way to think about the world.
Stefanie is one of six operators deploying capital in early stage technology ventures at Impact America Fund (IAF).
Stefanie joined IAF to combine years of transactional experience with a passion to drive more equitable capital in venture. Stefanie has centered her efforts around network effects that propel the work of bootstrapped entrepreneurs.
Prior to IAF, she co-founded two social enterprises and led development for an evergreen impact investment fund at a private university. In 2014, a 6,000 mile road trip to work with entrepreneurs across the US led to her deepened involvement in building more inclusive entrepreneurial ecosystems and amplifying the economic imperative for venture investment in overlooked markets.
About Impact America Fund
Impact America Fund (IAF) is a boutique venture capital firm with a thesis for scalable models that have a mission to create equitable economic opportunities for communities of color in the US. The fund makes direct equity investments in high-growth technology companies from the seed to Series A rounds. In 2020, IAF closed $55M for its Fund II, making it the largest venture capital fund with a sole Black woman General Partner (Kesha Cash).