Tatiana Pimenta
2019 CWI Fellow & CEO at Vittude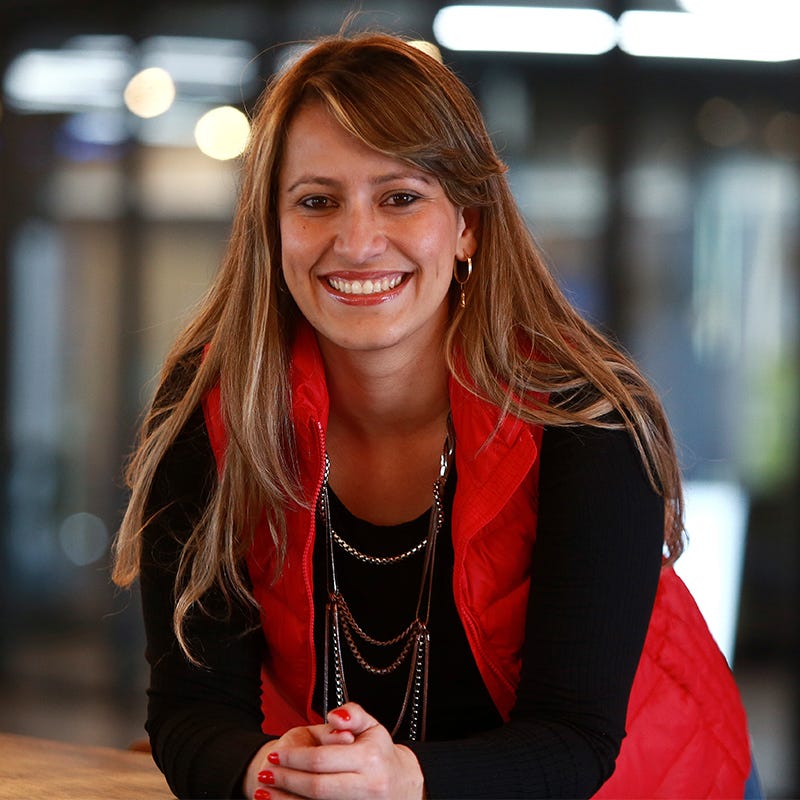 LATIN AMERICA & THE CARIBBEAN
Tatiana Pimenta
Founder and CEO of Vittude. Tatiana is an entrepreneur, mentor, board member and angel investor. She is a 2019 CWI's Fellow working to destigmatize mental health and making it accessible to everyone. As CEO, she is responsible for leading Vittude's strategy and teams in order to accelerate the company's growth in a constant, consistent and conscious way. Marathon runner, a passionate learner and an accomplished executive that has been engaged in psychotherapy for 10 years.
Tatiana Pimenta is founder and CEO of Vittude, a Brazilian startup focused on mental health. Tatiana was one of three 2019 Cartier Women's Initiative fellows for Latin America. She is a marathon runner, a passionate learner and an accomplished executive. She strongly believes that it is possible to put accessible, affordable mental health services in the hands of every person on Earth.
About Vittude
Vittude supports employers in improving their workforce behavioral health and emotional well-being. The Brazilian startup has developed comprehensive mental health benefits to address the full spectrum of employees' needs. It is an employer-sponsored program that connects employees to mental and emotional health care providers, offering an effective, convenient, and personalized service.