Tijen Onaran
Founder of Global Digital Women and ACI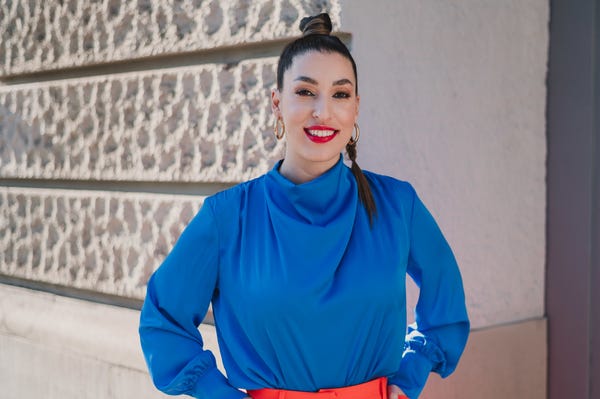 EUROPE
Tijen Onaran
Tijen Onaran is a German entrepreneur, investor, best-selling author and founder of Global Digital Women as well as the consulting agency ACI.
Tijen is an entrepreneur, investor, best-selling author, and one of Germany's most important opinion leaders when it comes to diversity, visibility, and digitalization, as well as one of the most prominent voices in German business. Her motto: "Diversity is not a trend. Diversity is the foundation of a company's success!"
She is the founder of Global Digital Women and diversity consultancy ACI - the leading consultancies on diversity issues. With Global Digital Women, she supports corporations and mid-sized companies in designing and implementing female empowerment campaigns, and with ACI, she consults on all issues related to diversity, inclusion and equality. Global Digital Women and ACI were each the first diversity-focused companies to win the German Excellence Award.
With the Digital Female Leader Award, Tijen also established the most significant award for female digital talent and leaders. To increase the proportion of female founders, she actively supports women with venture capital. For example, she is invested in Pumpkin Organics, a organic baby food company, the intimate wellness brand Nevernot, the language software Witty Works, and in the education platform Quofox.
Tijen is a member of the Board of Curators of the ZKM Karlsruhe as well as the Board of Curators for Entrepreneurship at the Bundeswehr University in Munich and is also involved in the advisory board of Jugend gegen Aids.
In her books "Die Netzwerkbibel" (published 2019 by Springer Gabler Verlag, 2nd edition December 2020) and the Spiegel bestseller "Nur wer sichtbar ist, findet auch statt" (published 2020 by Goldmann Verlag, 5th edition), she also shares her knowledge on the topics of visibility and personal branding.
In addition, she regularly publishes guest articles and articles in leading media such as Handelsblatt and Manager Magazin on topics related to entrepreneurship, visibility and diversity. She also frequently speaks on these topics in talk shows and other TV formats. Furthermore, she hosts her own podcast "Aufsteiger*innen - Der Podcast über den Mut, Erste*r zu sein" and was host of "How to Hack", a podcast of Business Punk, for more than 160 episodes, where she talked to founders, CEOs and celebrities about their careers.
Tijen is considered a "digital pioneer" and an "exceptional figure in the German digital scene. Manager Magazin ranks her among the top 100 most influential women in German business and the business magazine Capital among the top 40 under 40 talents in business, as well as Handelsblatt among the top 100 women who move Germany.