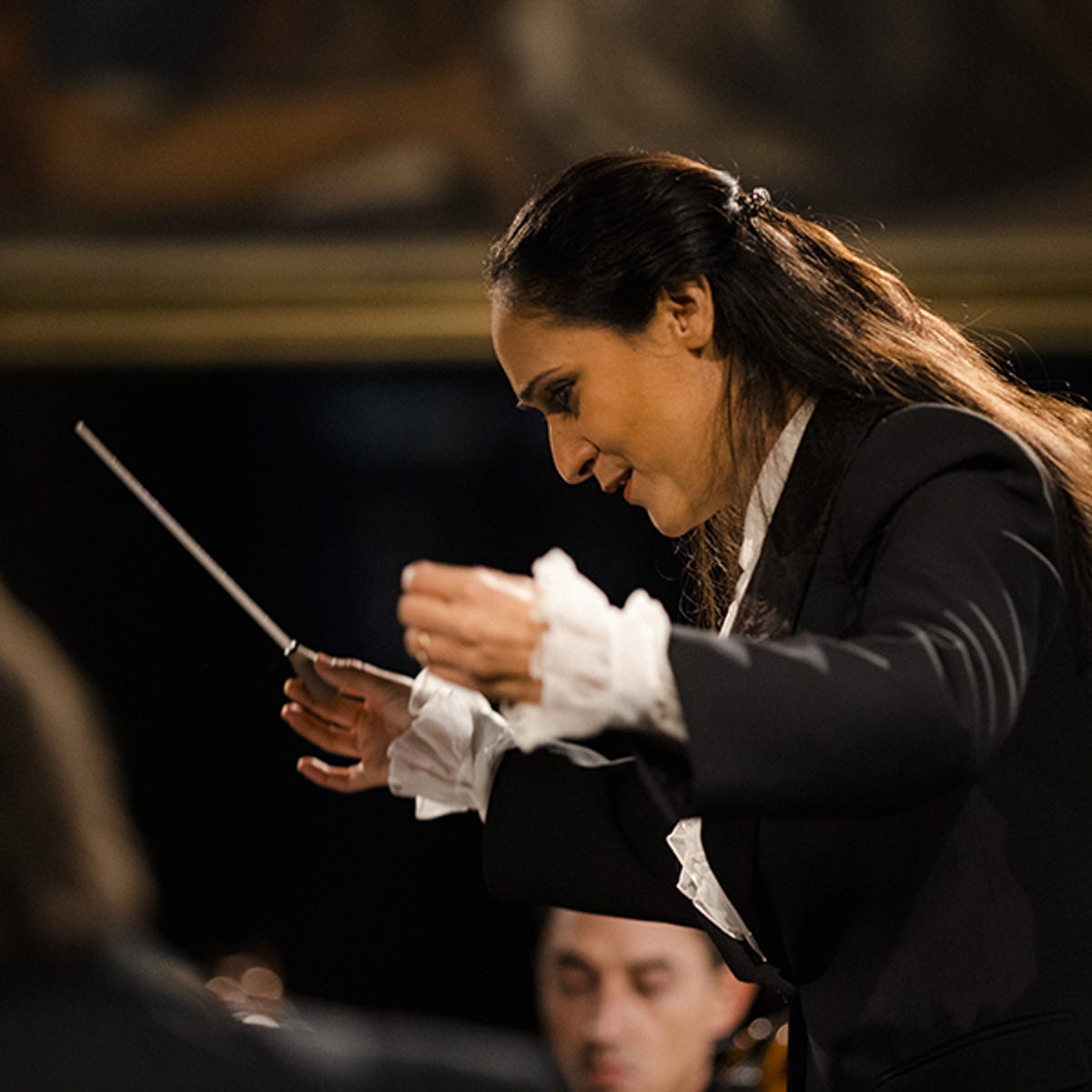 Italian-Brazilian conductor Simone Menezes is a visionary musician, known for her creativity and innovative spirit, brilliantly combining classical and contemporary repertoire. Whether as the founder and artistic director of K, as a coveted guest conductor with many of the world's most respected orchestras or in her stunningly creative projects in partnership between music and other arts, Ms. Menezes has established herself as a rising artist of a new generation.
Simone Menezes studied conducting in Brazil, then in Paris where she graduated after only one year of study. Her mentors include Paavo Järvi, Neeme Järvi, Leonid Grin, Marin Alsop, Claudio Cruz Thomas Ades, and Lera Auerbach.
At the age of 20 she formed her first orchestra in Brazil, the Camerata Latino Americana, a group specializing in the interpretation of Latin American repertoire. The work and model of this ground-breaking ensemble received recognition from the International Society for the Performing Arts of New York.
She has been invited to conduct orchestras such as the Rotterdam Philharmonic Orchestra, the Santa Cecilia Orchestra, the National Symphonic Orchestra of Brazil, the Osaka Philharmonic Orchestra, among others.
Simone Menezes regularly collaborates with the Philharmonie de Paris and in 2021, she conducted a concert based on the theme of the Amazon rainforest, in partnership with an exhibition of the great photographer Sebastião Salgado, as well as a debut with the Los Angeles Phil, the Munich Philharmonic, and the Berlin Radio Symphony.
In 2020, she launched her new orchestra, K, a multi-cultural ensemble specializing in the larger chamber repertoire of the 20th century, with whom she recorded the CD "Accents", and initiated the project "Metanoia", with the support of Cartier.